The Stinky Grooves podcastery has been a long awaited, wonderful addition, and naturally 95bFM is the firstest spot to go, and they are also upping the full playlist with links there now which is hopefully leading to some linkage to the poche and a bit of support and succor to the fine folk whose creations get crammed into 3 hours every Tuesday night. Cultivating the cruciality and amping up the accessibility you can also find Stinky Grooves on iTunes ( Pocasts > Music > 95bFM     to be precise) on the weekly, alongside so much toppest of the notchest radio from bFM you could practically give up eating and drinking.. or something. This week's is here – a frankly very messy show that revelled in being live and loose in all the (deadly aired) suspect ways, especially at the beginning….. but there's some tunes.
Talking of which – here's a couple of rekids & a book that have been taking me places of late….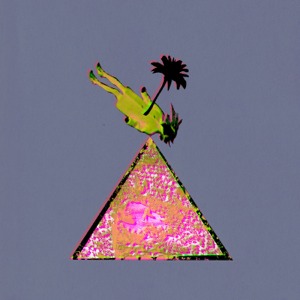 MELT YOURSELF DOWN – MELT YOURSELF DOWN (THE LEAF LABEL)
This album featuring a drummer/producer I really rate Tom Skinner (check his Residents inspired alias Hello Skinny for a dose of that) and several others who have grazed my listening orbit more slightly (Polar Bear, Acoustic Ladyland, Heliocentrics etc etc), is some fierce and unapologetic, messed up jazz shit that grows with every listen. Apparently the name comes from a Japanese only James Chance release (didn't realise that was him on the new Primal Scream album til just now) – that really should be all you need to know. Personally still acclimatising to the ahem uninhibited vocal content – which may polarise listeners, but you can't quibble about the grooves and the generally excellent and adventurous hoo-ha-lyness of it all.
Check it all formats bandcampery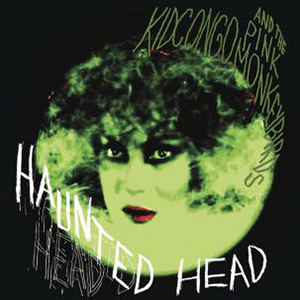 KID CONGO & THE PINK MONKEY BIRDS – HAUNTED HEAD (IN THE RED)
Little should need to be said of the great Kid Congo formerly of the Gun Club, Cramps, Bad Seeds etc etc but if an introduction is needed Haunted Head his new album alongside longtime amigo Jack Martin as Kid Congo & The Pink Monkey Birds is on some triumphant victory lap type fandangle. Genuinely sleazy listening that never descends into kitsch schlockorama or panto pastiche this album, is produced in glorious grime-o-scope and about as classic as a pair of 501's draped over a 1200.
Keep your 'lectric eye on this one and get to it direct from the label
Purchase locally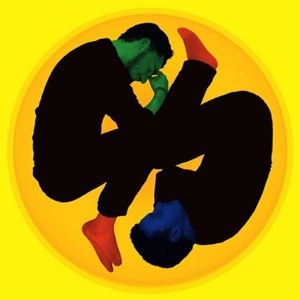 BLLUDD RELATIONS – SELF TITLED (DEEK)
Bullion and Jesse Hacket (Gorillaz/Owiny Sigoma Band etc) combine to make a glorious Wyatt-esque, soft funk/hard groove racket that comes with super sturdy songs and some gorgeously understated production. One of those records that won't be served well by breaking down its component parts and individual elements you just need to hear it..links below…. no argument.
bandcamp
vinyl@Boomkat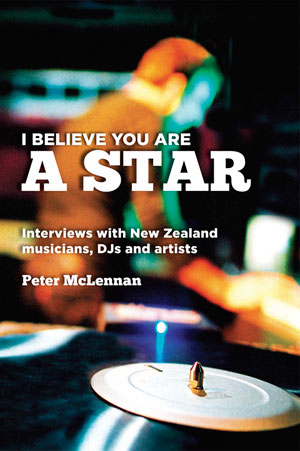 PETER McLENNAN – I BELIEVE YOU ARE A STAR (DUNBAR NOON PUBLISHING)
Been meaning to spout something about this for a hot Sandringham minute, but it's taken this long to get round to it. Full disclosure demands that I state that I consider Peter a mate, and sometimes colleague on the decks or typewriters or suchlike, and this tome has a couple of interviews/features with me and RTM associates, so – y'know unreliable witness! However, as much as I have protested in the past that there really is no need for anymore books on recent NZ music (and generally maintain so) I think Peter's is well worthwhile, and the exception that just kind of proves that rule. Lots of interviews and features, decently written by someone who knows the score – what more could you wish for? The price is nice too, stupidly nice, follow the links and school up.
Buy locally
globally kindley babylonianly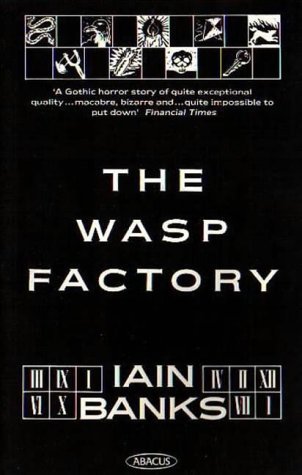 On the subject of books and writing and all that kerffuffle the recent loss of Iain Banks (with or without the M) has left an unfillable void on the literevolutionary landscape . For me there are a handful, at best, of writers whose every release is bought unquestioningly – Banks has been at or near the top of that pile ever since I first read the Wasp Factory, reasonably fresh out of the blocks, in essentially a single (somewhat… ahem assisted) sitting in a flat in Stoke Newington many many years ago. I've got The Quarry sitting on my KKKindle now but like many others under his spell (and under the interview in comments) I don't really want to start it because that will only make finishing it come sooner. This last interview with the great man is unspeakably sad yet also uplifiting, inspiring and even humorous – life/death is so severely fucked up sometimes.