30. Epic & Donuts (Mungolian Jetset Rmx) – Altz (Luna Flicks)
In a bumper year for Nordic niceness it is the Mungolians who have baked my cake most resolutely. Like Quiet Village over the last couple of years, they have built an impressive rep based purely on their distinctive and downright delicious remixes. They deserve a post of their own and in an ideal world…. Please accept this delightfully doofing retweak of top Japper, Altz as an installment. Details on the murky miasma of melodic extension that is the Mungolian Jetset are scarce, though we can ascertain that it was formed byPaul "Strangefruit" Nyhus, Knut Sævik and Reidar Skår, the smoke signals suggest it may be duo-isized these days. Watch this sound, and check those fruity promo photos.
(
buy
)
(
Mungolianspace
)
(
Altzspace
)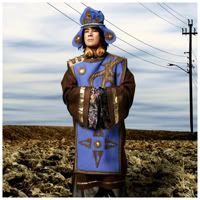 EPIC &
DONUTS (MUNGOLIAN JETSET REMIX) – ALTZ
29. AM:FM – Richard Sen & Cazbee (Mixed Blood Cuts)
See
this
post for a blurble about this socrching punk-funk shockout.
28. Protect Your Neck – Tarrus Riley (Fat Eyes)
Son of Jimmy ('Love & Devotion' etc) Riley, Tarrus ruled this sublime recut of the 'Midnight Hour' rhythm out of Mixing Lab. Technically this might be '07, but it ran my decks for the longest time and StinkInc is a rule-free rumpus room.
(Tarrusspace)

27. Man On The Moon – Kid Cudi (Mixtape)
See Kid Cudi
elsewhere
in this lingering
countdown
, I leave the repetition to Mark E Smith. Huuuuuuuuge tune, beat by Nosaj Thing apparently.
MAN ON THE MOON – KID CUDI
26. Nine Night – Busy Signal (Birch Productions)
Busy posts abound, don't let me stop you having a probe  of the StinkInc Signals for more.
25. Need You – Darkstar (Hyperdub)
Vocodered vibes and totally untypical tackle in the beats and melodies departmen,t marked this out as exceptionally strong, even amongst the esteemed company of Hyperdub's increasingly sturdy stable.  'Round Ours' for Clandestine Cultivations furthered the Darkstar legend but this futuristic 12″ was truly one out of the box, if you haven't, then I suggest you purchase forthwith.
(
buy
)
(
DarkStarspace
)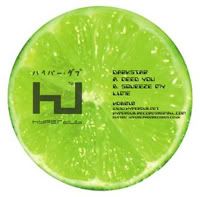 24. Natural Selection – Martyn (3024)
Were I the praying type, I would be flinging off a short heaven-bound one for the soon come Martyn album to be of this standard. Both sides have more than a whiff of inventive mid-late 90's top shelf d'n'b, in a way that is far more attractive than it reads. The 'Natural Selection/Vancouver' 12″ seems to be out of print (though Flying Lotus's distressed and deadly remix is still doing the rounds, and both tracks are on the album) which is criminal because this was thrashed to within an inch of its life on my decks.
(
Martynspace
)
NATURAL SELECTION – MARTYN
23. Exhibit A (Transformations) – Jay Electronica (Guitar Center)
With Just Blaze on the beat and Mr Electronica if not on fire, at least seriously smoldering, how can you go wrong? It remains to be seen if he can escape the creative curse of Daddy Badu-ism, in the meantime points and prizes to him and Erykah for naming their new nipper Mars, that's planetarily precise and on-point from the RTM Simplex pov.
(
JayElectspace
)
(
JayElectronicaspace
)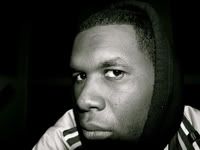 EXHIBIT A (TRANSFORMATIONS) – JAY ELECTRONICA
22. It Aint Necessarilly Evil (Mungolian Jetset Dubtrayal) – Mari Bone (Luna Flicks)
More about the mischievous Mungolians above. Their subject matter this time is Mari Boine Persen, a Norwegian Sami singer who is known for her distinctive vocal styling and staunch repping of her Sami people. Well into her 50's and up for some fiddling from the Jetsetateers, Mari sounds like our kind of freedom fighting lady. 
(MariBoinespace)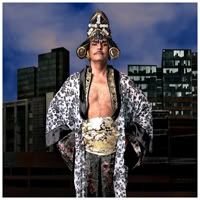 21. Cutout (Expanding Head Band Version) – Shocking Pinks (DFA)
See this post for more Shocking Pinksishness. This mix by the ex-Tussle feller Alexis Georgopoulos and Quinn Luke (Bing Ji Ling) is a mesmeric masterwork, my cranium was thusly and robustly expanded. Can't find anywhere to easily buy it anymore, and it probably should be higher up the list.. such is life.
CUTOUT (EXPANDING HEAD BAND VERSION) – SHOCKING PINKS


20. Head Hang Low – The Oscillation (DC Recordings)
The Oscillation's 'Out Of Phase' album just grew and grew on me from very late '07 purchase, to the extent that I rate it as one of the year's most excruciatingly slept-on releases. The pinnacle (arguably) is this cover of Julian Cope's 'Head Hang Low', this version is taken from 'Death Before Distemper 3' which saw DC Recording's finest getting a vigorous rubdown from the Idjuts Boys. Love DC me.
(
The Oscillationspace
)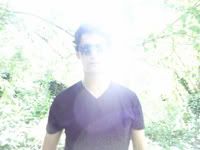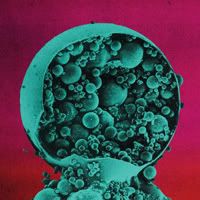 HEAD HANG LOW – THE OSCILLATION