And on (and on) it goes. I have long since realised that I bit off more than was easily chewable with this list, but in the words of Magnus Magnusson (the first celebrity Icelander) 'I've started, so I'll finish'! There were plans for doing similar with the album list but I fear that if I went down that road the best of 08 could be running till the end of '09. The hope was to have this all sauteed by the end of Jan but Wellington (and more precisely THE bleedin BUG!!) are calling and I reckon the top 30 should be up here by this time next week, definitely, maybe….. hopefully.
49 The Rope Tightens…But The Bough Breaks – Shackleton (Skull Disco)
See this post. I could have filled this list with Shackleton triumphs of the last year from remixes to original tracks but this dark, dank and deadly track from the 'Soundboy's Suicide Note' EP was a must.
(buy)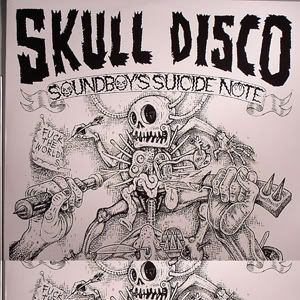 THE ROPE TIGHTENS – SHACKLETON
48 The Mission – Stephen & Damian Marley (Tuff Gong)
Alongside the very similar, and also excellent, 'One Loaf Of Bread' this was a testament to the '….. & Sons' power shift that has been going on in JA music with Bob's nippers smashing it over a rhythm from the Jammy's legacy.
(JnGongspace)
THE MISSION – STEPHEN & DAMIAN MARLEY
47 Spliff Dub (Rustie Remix) – Zomby (Hyperdub)
Stonking!
See this post
and this post for Rustie.
(buy)
(Zombyspace)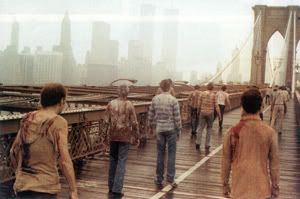 45 Miracles – Mala (Deep Medi)
There is a depth to every track that Mala releases, that guarantees they are always regarded as standalones. After a very quiet year from the DMZ camp this multi-leveled, unfathomably deep gem slipped out at the end of '08 putting everyone on notice.
(buy)
(Malaspace)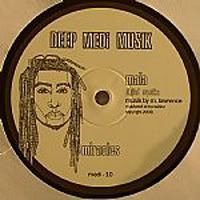 44. Minimoonstar (Shackleton Rmx) – Ricardo Villalobos (Perlon)
In all honesty it could just as easily have been the blinding original from the Chilean groundbreaker, but Shackleton's mix was another sign of his growing prowess outside the restrictive mores and bpm straightjacket of the dudestep world. Villalobos continues to remind me of the fertile early-mid 90's period when Burnt Friedman/NUF, Porter Ricks, Basic Channel et al drafted new templates for techno tones.
its cheap here (buy) it!!!
(Villalobosspace)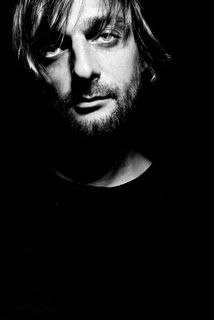 MINIMOONSTAR (SHACKLETON RMX) – RICARDO VILLALOBOS
43. I Heard Wonders (Weatherall Vocal Mix) – David Holmes (Mercury)
There has already been much waxing lyrical about the largesse of the one lone swordsman on this list, but how about Holmes. Getting Alan Vega in for lyric writing is a stroke of genius, singing the songs himself could have gone horribly wrong (yet doesn't) and both the original and remixed version of this are sublime, timeless pieces. The 7″ with this mix is still available but one would imagine there aint many left, get to it!!
(buy)
(Holmesspace)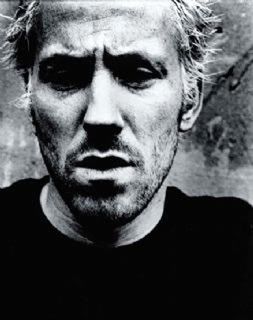 I HEARD WONDERS (ANDREW WEATHERALL REMIX)
42. Go Round Payola – Jahdan Blakkamore (Dutty Artz)
As mentioned before….big things in 09.
See this post.
(buy)
(Jahdanspace)
41. Ghost Note (Mark E Rmx) – Holy Jungle (Golf Channel)
A real, epic standout from the slo-mo shufflers scene amongst so many trifling, and frankly pointless, discoid dirges. This is right up there with Quiet Villagers in the school of not doing too much but doing it exceptionally well, always with a dab hand on the fx box. The mp3 doesn't do the subsonic majesty of this slightly slept-on, 12″ justice – the wax is still havailable.
(buy)
GHOST NOTE (MARK E RMX) – HOLY JUNGLE
40. Township Funk – DJ Mujava (Warp)
Yes, yes this appeared in everyone's top lists, and so it should. That it should end up on Warp is appropriate, as this really does sound like LFO taking a dip in a South African dancehall. The rest of Mujava's tackle (that I've heard) doesn't seem to have the x factor of this gratuitously remixed  and remodelled cut, who cares this is more than enough.
(buy)
(Mujavaspace)
39. F.U.R. – Black Acid (Fitzrovian Phonographic)
Richard Fearless has always been a step out of time, getting lumped in with dubious scenes like big beat (gawd help us) and electroclash (I can barely believe I typed that term) when the reality is he has made consistently engaging and untypical music for many years. In cahoots with members of Coyote, NYMPH and others (I could have sworn there was some A Place To Bury Strangers link but I'm wrong, I think) he has formed some unholy alliance in Black Acid and this gritty r'n'r grind which came in typically stunning artwork  from Fitzrovian Phonographic, is tonal tease that is screaming out for a follow up.
(BlackAcidspace)
(FitzrovianPhonographicspace)
Below is the cover though black on black on black makes for a serious eye test!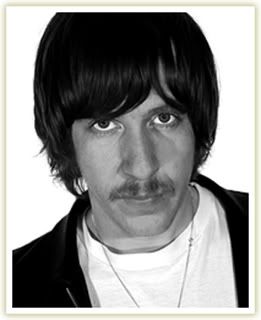 F.U.R. – BLACK ACID
38. Don't Unless – Romain Bno (Les Edits Du Golem)
So many edits this year, so few worthwhile. This fruity six pack of 50's and 60's re-shines was way above average and frankly foolish. Hurrah for that!
See this post.
(buy)
(RomainBNOspace)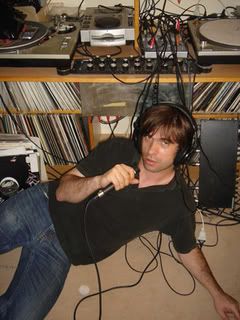 37. Done Wid War – Busy Signal (Busy Signal Productions)
Posterations all over the place about Busy here at Stinkinc. This festive little boomshot from the Alliance camp lays on the fromage with a trowel, but what sort of a cold hearted cad couldnt find a place in their heart for this?? You can find his links and whatnot all over this blog like a rash…
35. Code For The Streets – 77 Klash (Klash City)
The man responsible for Turbulance's classic 'Nortorious' and other fine tunes is poised for greatness. Interviewing him (via email) for Real Groove he was a proper gent and  a decidedly smart cookie too. Do smart cookies really exist? If so are there dumb ones? So many questions.
No need for me to put this up as the good folk at RCRDLBL have it here for you freely and legitimately like. Killer tune, NYC fire.
(77Klashspace)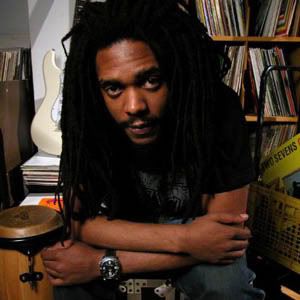 34. Clunk Click Every Trip – Peverelist (Punch Drunk)
Another end of year belter from the Bristol camp and a record that seesm to take on a different form every time you play it. A lot of the 2562, Headhunter etc technoeystep malarkey that people got all hot and bothered about this year was pleasant but failed to fully float my boat. Tracks like this need no justification and the b-side reminds me of the days of 'ambient dub' (apologies for the number of naff genre titles in this post) which is A-OK in my booklet.
(buy)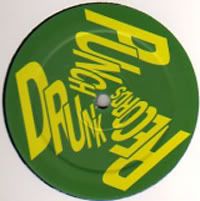 33. Bosques Via Temperley – Chancha Via Circuito (ZZK)
For the amount that I've played and listened to it this year, the new school of cumbia gear coming out of Buenos Aries and the ZZK camp is probably underepresented. The vocal version of this featured on the excellent ZZK compilation (Digital Cumbia Vol 1), and the instrumental on its accompanying 12″, both are scorching. The Chancha Via Circuito album should be on the way to me as I type, and here's hoping that this fertile scene gets the releases and distro it deserves in '09, I'm loving this multidirectional gear.
(Chanchaspace)
(CVCandZZKonweb)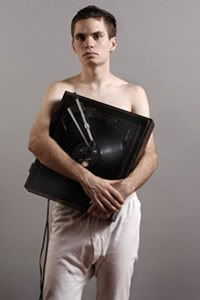 BOSQUES VIA TEMPERLEY – CHANCHA VIA CIRCUITO
32. The List – The Knux (Interscope)
Hip Hop album of the year no doubt for me and it's criminal that lazy-ass journalists flung this in with the hipster rap dumpster. I'm not a man taken to rahing on about riffs, but it's pretty damn decent when some of the best ones of the year came from a couple of New Orleans brothers now living in Hollywood. With this track it's the very Peter Hook-esque bassline that should be taken in for questioning,  because it's pure murderation…. launching this song into one of the great album openers of the year. (Doff of the cap to KH and Dart on this for the early listenings, you blessed us!)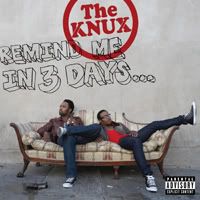 Below are the vids for 'Cappucino' and 'Bang Bang', which are two of my least favourite tracks from the album as it goes…but I'm not risking a 'The List' mp3 because it's Interscope and it's bound to cop flack.
31. Bad – Kode9 & LD (Hyperdub)
One of two excellent singles from the Hyperdub head honcho, who didn't miss a beat with his label, this year, pushing boundaries with every release. Apparently this is 'funky' or some other foolish genre name (it's the post for that, dont you know), well it is genuinely funky and quite remarkable, marking Kode9 out as a leader amongst  so many followers….. once again.
(buy)
(Hyperdubspace)
(Kode9space)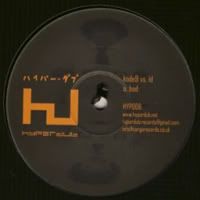 BAD – KODE9 &LD
30. Vampire Blues – Wooden Shjips (Sick Thirst)
This Californian 4 piece have wormed their way into my affections with a sledgehammer approach to psychedelic caterwauling, that takes no prisoners. This was a tour only 7″ that can still be found (if you're quick) and most of all the Neil Young cover reminds me of the Cramps at their finest. In this day and age that is something to be treasured! I'm not quite sure why, but man I love this band, what they do aint so new but they just seem to nail it time after time,  and anyone who's prepared to indulge in a seriously headfuck version of Rabbie Burn's 'Auld Lang Syne' (and then give it away on their website) is seriously in my good books!
(buy)
(Woodenshjipspace)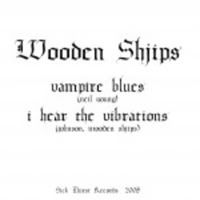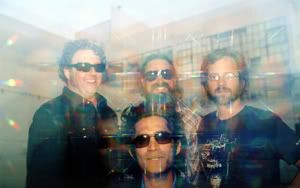 VAMPIRE BLUES – WOODEN SHJIPS