And on (and on) it goes. I have long since realised that I bit off more than was easily chewable with this list, but in the words of Magnus Magnusson (the first celebrity Icelander) 'I've started, so I'll finish'! There were plans for doing similar with the album list but I fear that if I went down that road the best of 08 could be running till the end of '09. The hope was to have this all sauteed by the end of Jan but Wellington (and more precisely THE bleedin BUG!!) are calling and I reckon the top 30 should be up here by this time next week, definitely, maybe….. hopefully.
49 The Rope Tightens…But The Bough Breaks – Shackleton (Skull Disco)
See this post. I could have filled this list with Shackleton triumphs of the last year from remixes to original tracks but this dark, dank and deadly track from the 'Soundboy's Suicide Note' EP was a must.
(buy)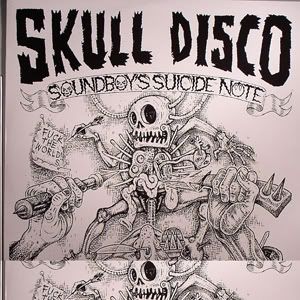 THE ROPE TIGHTENS – SHACKLETON
48 The Mission – Stephen & Damian Marley (Tuff Gong)
Alongside the very similar, and also excellent, 'One Loaf Of Bread' this was a testament to the '….. & Sons' power shift that has been going on in JA music with Bob's nippers smashing it over a rhythm from the Jammy's legacy. 
(JnGongspace)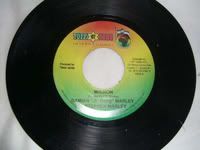 THE MISSION – STEPHEN & DAMIAN MARLEY
47 Spliff Dub (Rustie Remix) – Zomby (Hyperdub)
Stonking!
As mentioned before….big things in 09.