59 Nautilus – Rune Lindbaek (Drum Island)
I have long harboured the softest of spots for the Vikingular vibes of leading nincompoop of Nordic niceness, Rune Linbaek. Many years ago I kicked off a mix CD for Remix mag with his Junta Jaeger, which is a masterpiece of sludgey discoid majesty, that I still fling in the box from time to time. The Bonat Synthesizer EP, for his own Drum Island label, snuck out towards the end of '08 and is similarly top notch. I suspect will this also have a flextended shelf life round at chez Stinky and environs.
I know next to nothing about the somewhat unattractively named outfit, on the brilliantly tagged Tracky Bottoms. Forest Ghetto was the initial standout for me, but all three tracks have something unusual and excellent going on. It's pretty hard to find now, but the link below should be good, if you're quick.
(
buy
)
57 A Milli – Lil Wayne (Cash Money)
Enough has been written about this artist and this song, but it's undeniable… and to not have it in the list would be frankly foolish.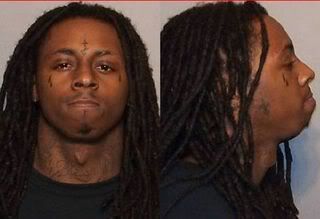 56 A Manha Na Praia – The Alps (Type)
See
this
post for Alps guff and links.
55 Iceblock – SSR (From The Crate)
This was a delightful surprise from Auckland guitarslinger for all sorts of folk, Jeremy Toy, who comes on all shoegazi (his own term, from memory) for the mysterious S.S.R. You can check the moody blurred 'Iceblock' on his myspace (below) and I suggest an beady eye be kept on future activity from the S.S.R. camp.
(
S.S.R.space
)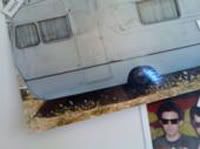 54 Crying Blood (Andrew Weatherall Dub) – VV Brown (Island)
I had a ramble about this 10″ here and slung up the vocal version, here's the Weatherall dub which isn't available on the 7″ that has followed the sold out ten run. Large.
(VVBrownspace)
CRYING BLOOD (ANDREW WEATHERALL DUB) – VV BROWN
53Uptown (Andrew Weatherall Rmx) – Primal Scream (B Unique)
And there will be more Weathearall to come….. This sublime, somewhat nostalgic mix was only available with the ludicrously priced (50 quid) 'Beautiful Future' vinyl, limited edition, set, which was seemingly specifically designed for folk with more money than sense. I'm all for stimulating the market, and squeezing us last few foolish vinyl customers reasonably dry, but that amount is outrageous, and outside of the highly desirable, unavailable elsewhere 12″ of this mix, you're paying for art prints and fancy packaging palaver. What a wanky waste of a good mix, and way to make music unattainable to your average sadass. Enjoy the mp3.


UPTOWN (ANDREW WEATHERALL RMX) – PRIMAL SCREAM
52 Le Valse De La Vie – Jean Marie Aerts (False Tuned)
This veteran Belgian guitarist unleashed a pearler of a 12″ for Tikiman's label that won me over with it's general Sergeness on this track, and an unusually high strike rate elsewhere. Oh and the 'blah blah blah' bits, get me big time.
This is another one I only have digitally by pulling it from one of my stinkmix cds, so apologies for any abrupt endage and stinking stings, c'est lavvy.
(
web
)
(
False Tuned web
)
LA VALSE DE LA VIE – JEAN MARIE AERTS
51 Shoot Out – Mykal Rose
The exception that proves the rule, one of the great autotune tracks in a year of sooooo many lame ones. Like others in here it may technically be an '07 track but until I have a proper copy in my grubby mitts.. it doesn't really exist for me.
(
buy
)
(
Rosespace
)
50 Wickedness – Cult Of The 13th Hour (Soul Jazz)
Interviewing Kevin Martin about the Bug album last year, Cult Of The 13th Hour came up in the conversation and he expressed disappointment that the identity of the Co13H (that's quite a nifty 'table of the elements' kind of abbreviation right there) had been blown by a couple of British record shops. I was tickled by the thought that he imagined people might think this could be anyone but him and Spaceape. Both of these fellers have sonic signatures a mile high and fire for your soul, an album would be most welcome.