Has been busy, and this post is well overdue, but I think this week could be even worse. Flying Lotus was ridiculous last week, I can't remember the last time a DJ turned my ears out like that….Hanyways on we go..
69. Last Days Of Magic – The Kills (Domino)
Rawking gear probably doesn't get as much shine as it should on this list with the year's radio  playlists dominating the saucy source-ology. However this a track that simply couldn't be denied…monstrous!
(
buy
) 7″ from Domino, and cheap as chups.
(
Killspace
)
(
KillsTV/bloggy type thing
)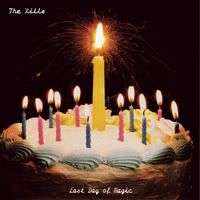 68. W.C.T.B.L. – Pilooski (Blue)
We have spoken about Pilooski before, please do refresh your memory tanks
right ear
. This Northern Souly stomper gets razored to buggery by the French fandangler, hurrah.