79. Das Feur (Pilooski Edit) – Holger Hiller (Dirty Edits Vol 2)
See
this
post.
78. Colder Than Cold – Kari Jess/Drums Of War – Flowsion (High Stakes)
For the full skinny on High Stakes check
this post
. Kari Jess simply kills this, what a shame then that he's talking rubbish and doesn't have the reportage skills of Flowsion who flexes necessary lyrics about the outrageous Maori 'terrorist' raids at the end of '07. The damage that hip-hop (and relatives) has done to Jamaican lyricism is truly massive, and hopefully not irrevocable, respect to Flowsion from little old NZ for reminding of reggae's value as a vital news medium for those who don't get a voice elsewhere.
DRUMS OF WAR – FLOWSION
77. Click My Finger – Erup (Truckback)
Erup truly planted his flag on the 'Gearbox' rhythm, and the dancehall scene in general, with his digital snapping 'Click My Fingers'. His flow is blinding on this (and he hasn't bettered it yet), while the rhythm is some crazy kind of bashment meets teddy boy tune up. The vid below is one of many featuring folks shaking a hip or two to the track, the sound is rubbish on this clip, but I rate it the mostest in every aspect, especially the location.
76. The Living Sea – Monkey (XL)
Until not so long ago I wouldn't have given Damon Albarn a light, let alone the time of day. However from his Malian musings with Pablo's bass player, to his Good, Bad & Queening with Simonon, Allen et al my respect, and enjoyment of his work, just grows. The Monkey Journey To The West soundtrack thingie is wicked but as Jamie Hewlett remarked when I interviewed him about the album (seemed like a most unaffected celebrity cartooner, and went well over time with a lot of good things to say) it's not the kind of thing you want to play everyday. This track is. Albarn seemed a little bit titchy at my suggestion that this sounded like an Orientalised The Good, The Bad & The Queen song….but it does!
(
buy
)
(
Monkeyspace
) song is on the player here
(
Monkeyweb
)
(
Operaweb
)
75. Bombon Asesino Version – El Hijo De La Cumbia (Bersa Discos)
There is so much potential in the nova-digital-cumbia gear and I'm praying that it doesn't go the way of so many interesting tangents, and just become another dancefloor diversion for hipsterati mp3 djs. Lot of faith in this geezer and the Bersa Discos crew who just keep bringing new names through with every release. This version is from one of me Stinkmix CD's (was all I had on hand, apologies) so has additional spoken verd piffle and sting-age on top, guess you'll just have to pile on the files from Turntable Lab if you want it unobscured..
74. Beautiful Gloom (Dennis Young Version) – Padded Cell (DC Recordings)
Could just as easily been the original from the pretty bloody marvelous 'Night Must Fall' album, but I've plumped for the version featured on 'Death Before Distemper 2'. Dennis Young is originally from the legendary Liquid Liquid, is a percusso-power-puncher par excellence and has more collabos with DC Recordings artists on the way. Check his website (below) for detailia. The killer trumpet (and guitar) comes from Gerald Hammill, points and prizes!
(
PaddedCellspace
)
(
DennisYoungweb
)
BEAUTIFUL GLOOM (DENNIS YOUNG VERSION) – PADDED CELL
73. 80's – Joker (Kapsize)
Were I considering taking this list riddiculation even further (don't worry I supsect I have already bitten off more than easily chewable) and going down the path of artist of the year and what have you, Joker would be right up there. More to come from him later listwardly, this is some frighteningly fierce future funk.
80's – JOKER 
72. Pendulum – Sisters Of Transistors (This Is Music)
See
this
post
71. Do Bodda Mi (In Digital) – Roots Manuva/Wrong Tom (Big Dada)
Wrong Tom, often found lurking around Hard-Fi remixes, did a stonking job of overhauling some of the highlights of Rodders latest epic in a dubwise slant on 'Slime & Version'. This jaunty track was a highlight on both the original and the re-jig.
(
buy
)
70. Zeitghost – The Time & Space Machine (5D)
Following on from the exceptional Beyond The Wizards Sleeve series of edits and enhancements to 60's and 70's hooha (made with the oft-surprising Erol Alkan), ex-Gridster and thoroughly nice bloke, Richard Norris, struck out on his own as The Time And Space Machine. This release is, if anything, even better. Pretty sure this is hard to track down now, look out for a quick (unpublished) interview with the musically very well travelled Norris, about the whole re-edit fandangle up here in the next month or two.
(
Time&Spacespace)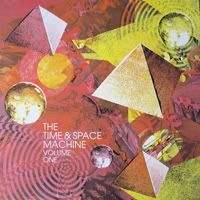 ZEITGHOST – THE TIME & SPACE MACHINE
spanking you for your attention…..