Not that it's any real bad thing but this is starting to feel like a dubstep blog, so lets switch up the proverbial program.
Here's some original drum and bass business, the real dub you can step to. Vital Dub emerged from Channel One in 1976 accompanying the ultimate Mighty Diamonds album 'Right Time'. Every single cut is essential, on both vocal and version, but I've swung up 'Merciful Dub' which is a sublime rub on the sufferers lament 'Have Mercy'. This is the sound of the Revolutionaries at their prime, when Channel One was churning 'em out, Ossie Hibbert (who also engineered) and the great Ansell Collins played keys which get flung around the mix delightfully. Like many of an age and development at that time, I suspect I was encouraged into buying this, partially as a result of the stonedest geezer in the world on the album cover (and great design), Virgin Records sure knew how to work those easy targets.If only every album with a gratuitous red-eyed Jamaican on the cover was as good as this slab of melodic majesty. I never got to see the Mighty Diamonds at their prime though I was fortunate enough to catch them at Junior Reid's 'Visa' album release, in a New Kingston car-park in 1993 (probably, though it may have been '94). Reid was still in fine voice then (unlike his visit to NZ) and the Diamond's Tabby even more so. I seem to remember (actually I dont remember nearly enough of those trips, just as well Jason Burgess was snapping pics like a man possessed) breathlessly telling a lot of foundation artists how bleeding wonderful they are/were on that trip, and I'm pretty sure Tabby got a simpering dose of that appreciation from me.
(Buy)
(MightyDiamondsite)
(Diamondsspace)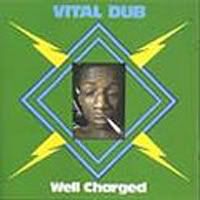 REVOLUTIONARIES – MERCIFUL DUB
And I guess it would be churlish not to include the original.
(Buy)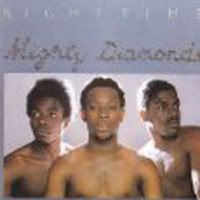 MIGHTY DIAMONDS – HAVE MERCY
>
Reid, despite being a renowned reggae curmudgeon (a man who could give me a run in a moaning contest!) was hospitality incarnate when we had interviewed him and spent some time at his camp. The set up at his yard involved an office, mix room, voicing booth and record pressing machine all in a normal house, quite stunning. In all honesty, the 45's he loaded us up with were on the unplayable side of rough, but I wouldn't trade em for the world.
Ok now I've rahed on about Reid I'd best include a track of his too. First up from 'Visa' and a cut that was running hot at that time (we even pinched the title for a Unitone HiFi tune) is 'All Fruits Ripe' . Following is a more recent track with rapper Benisour, it's a pretty standard tune but theres something about this one that gets me every time.
(Buy)
(JnrReidspace)
JUNIOR REID – ALL FRUITS RIPE
JUNIOR REID & BENISOUR – SHINING
And some pictures from the day at Jnr Reid's yard, with the man himself and Jah Paul resplendent in 'Stinky Grooves' T-shirts, bless them! courtesy of Jason Burgess who took em and owns em, so dont be pinching em!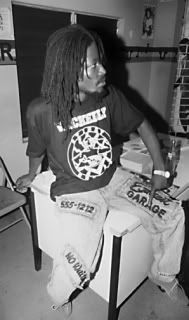 READING PLANET MAGAZINE (Worrying moments as there was some fruity biz in this issue from memory!)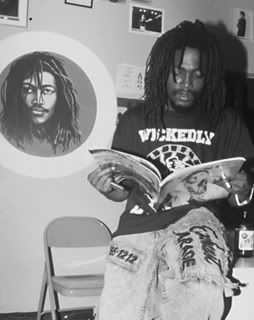 WITH JAH PAUL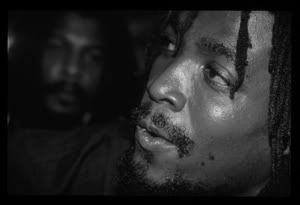 WITH JAH PAUL, AND THE MURAL FEATURING JUNIORS GREAT FRIEND THE LATE HUGH MUNDELL, WHO WAS SHOT WHILE TRAVELING WITH REID IN 1983 (AND AFRICA STILL AINT FREE!)