Lots of gig action coming up, I won't pontificate too much as I just wrote this – got distracted and lost the whole thing – what an egg!
First up Friday night I'll be playing with Asterix – my one and only MC of choice qnd longtime compardre. It's going down at Rakinos as part of One Foundation and I think we'll be on sometime after 12ish, whole night should be good ..so don't sleep.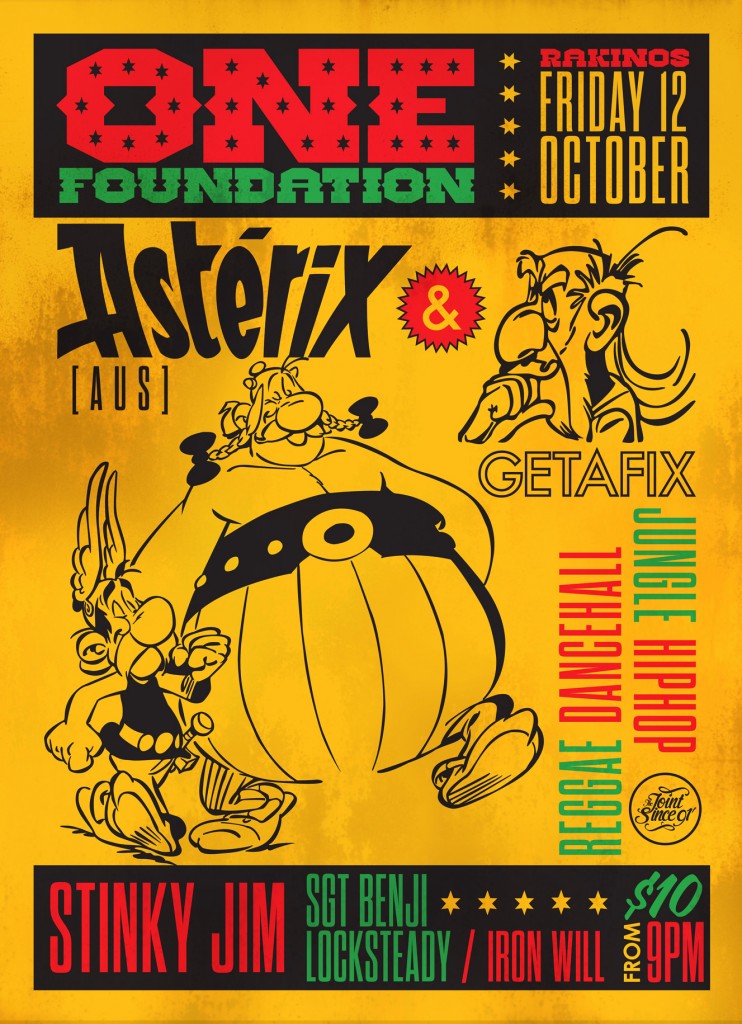 The following night – Saturday I will be playing something completely different at Libertine down by the old Vic Park Mark(et). Decent sound system, and has been fun when I've played there before – so do feel free to come down for a bevvy or a graze.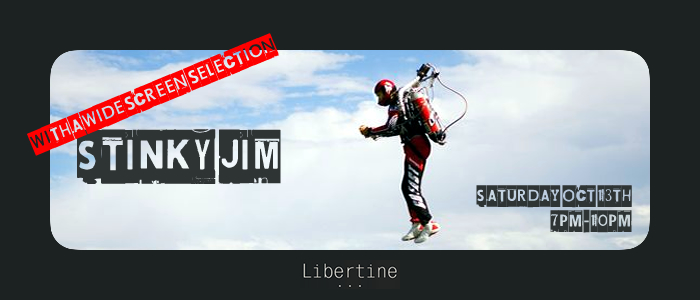 Finally on the upcoming tip, it all happened too late for the posters and publicity but I shall be running some tunes at Jahdan Blakkamoore which is a Bigga Tingz promotion at Coherent on K Road on Thursday 25th October. We have long time respect for the New York based MC/singjay, and it's well exciting that he's going to be visiting our shores. I'm trying to dig out the rest of an interview I did with him some years ago, part of that is up on this very blog here…keep 'em peeled. Gig is only $15 which is a steal in any language, see you there.