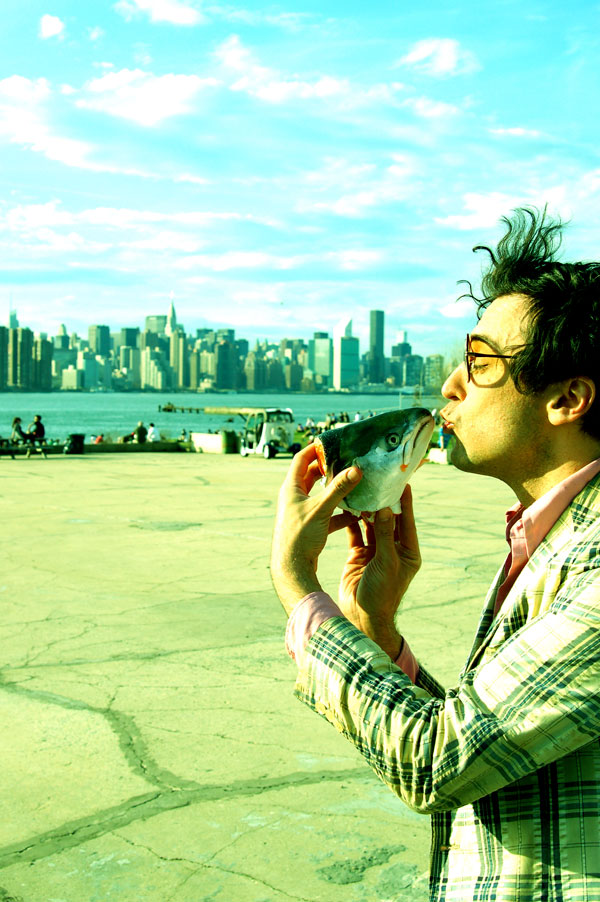 As previously threatened I will be spinning some solid hooha at Golden Dawn tomorrow night, but the usual full night of olfactory wave-ology is being split up between Thursday (7-10pm will be me) and Saturday (11pm -2, good for you ). The reason for this is the last minute addition of New York soul DJ Johnathan Toubin (he of Soul Clap/ New York Night Train etc) to the night, he will be rarking things up from 10pm. You can find out more about the fish kissing, strictly 45 playing phenomenon here but I've taken the liberty of cutting'n'pasting a chunk below that should give you an idea that this may be one not to miss in a particularly soul sodden week. Tomorrow night I'll obviously be veering towards the soul side of the street with a few tangents of course, Saturday the gloves are off for an all over selection and of course inbetween there's Verona on Friday and who knows what will go down there….
Playing to dancers instead of collectors, cutting $5 commoners with $500 rarities with strategic pitching, sequencing, EQ-ing, and transitioning, Mr T distinguished his sets from typical 45 DJs by focusing on juxtaposition of beats and developing a playfully unique selection aesthetic. In the process he also stood in contrast to the hit-players and computer jocks on the other end of culture by playing uncommon supreme music on all-original vinyl. Years of nightly gigging in a variety of settings offered NYNT's conductor a huge advantage over his peers in that his labor also served as an infinite laboratory regarding the subtleties of how, without spinning obvious material, to make a variety of cultures and subcultures dance together – uniting even the squarest weekend dance floors under the undeniable power of his live improvised mixes of real deal records.
In addition to its notorious dance contest, New York Night Train parties have been made even more interesting by including noteable guest DJs, live music, visuals, and performance to the mix. Andrew WK, Black Lips, Dum Dum Girls, King Khan and the BBQ and King Khan and the Shrines, the Oh Sees, Quintron and Ms Pussycat, Charles Bradley, The Gories, Sky Saxon, La La Brooks of the Crystals, Wreckless Eric, Reigning Sound, and dozens and dozens more have played at NYNT parties. In addition to practically every major American 45 DJ of note, the parties have also featured guest DJs from across music: Calvin Johnson (Beat Happening), Danny Kroha and Mick Collins (The Gories), David Johansen (New York Dolls), Genesis P-Orridge (Throbbing Gristle), Gibby Haynes (Butthole Surfers), Ian Svenonius (Make-Up), James Chance (Contortions), Jared Swiley and Cole Alexander (Black Lips), Jello Biafra (Dead Kennedy's), Jon Spencer (Pussy Galore), Kembra Pfahler (Veloptuous Horror of Karen Black), Kyp Malone (TV on the Radio), Moses Archuleta (Deerhunter), Sean Yseult (White Zombie), Nick Zinner (Yeah Yeah Yeahs) and many more. Finally, outside of his own parties, Jonathan as a DJ has shared bills with Black Keys, Bon Iver, Dinosaur Jr, Erykah Badu, Faith No More, F*cked Up, Interpol, Jack White, Kool Herc, LCD Soundsystems, MGMT, MIA, Mission of Burma, Odd Future, Rick Ross, Silver Apple, Ty Segall, Vivian Girls, and hundreds of other notablebands and DJs. An eclectic mix to say the least.