Despite some notable exceptions, 2008 hasn't really been a vintage year for dubstep business, at least not the gear that truly gets my toes  curling. Going through the years radio playlists, reviews and recent crates,  compiling the annual Top 10's, 20's and 50's for various publications and whatnot, there's plenty of the usual contenders (Shackleton, Skream, Kode9, The Bug etc) alongside a smattering of fresh and established up and comers like the Bristolian beat bandit Joker, Forsaken,Dusk + Blackdown, 6Blocc, South3rn, Darkstar, Martyn, O.S.C., Clouds and Cult Of The 13th Hour making it through the filter. There's always some gems that you miss, going back through a years worth of tunes on varying formats – it's the nature of the beast. The other hazard is the inevitable tunes that absolutely do your nut in, just after you've made the lists up and sent 'em off. Two that have decidedly wormed their way into my affections recently, and may fall into the latter category, come from a couple of labels that I reckon might be well worth keeping a beady one on in '09.
Geoim's Berkane Sol label, out of Nottingham, not only scores points for having a weird name,  but they have put out some very fine records over the last couple of years. Their second release definitely got my attention and the third, 'Feel So Bad' with delicate dancehall MC Terrible Shock knocked my proverbial socks off. Since then there have been excursions into Indian vocals and instrumentation and more housey/technoid explorations, always with a slighly frayed and twisted disposition. Hopefully the recent mixes of his niteklub-esque 'Reminissin',  from the likes of Skream, Kode9 and Shackleton may have directed more folks towards the labels charms. Branching out from just his own productions, the latest on Berkane Sol is tag-team affair with the also marvelously monikered Brackles and Shortstuff. It's the Brackles cut 'Glazed' that has been getting the reviews and hype, but typically I favour Shortstuff's Twin Peaks-ish 'Never Mine'. With its moody melodies and galloping drums there's just something quite beguiling about this cut, go on get yer beguille on!
(Buy)
(Shortstuffspace)
(Geoimspace)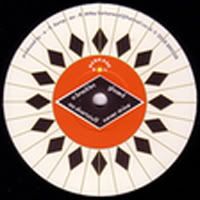 SHORTSTUFF – NEVERMINE
B-side wins again on this cut 12″ from Southampton's Caper on the Studio Rockers label which is A&R'd by the mighty Tony Thorpe (best known by his longtime alias Moody Boys, expect a post on his malarkey soon…er..ish). Like Shortstuff's track above, there's something refreshingly un-fussy and straightforward about this horn-laced track, that I find far more appealing than the bulk of the soundalike polite techy dubstep stuff that seems to be the rage right now. The vocal 'woos' carry the faintest reminiscent whiff of Meat Beat Manifesto's 'Radio Babylon' and thats never a bad thing for us old fellers, right?! Caper is also one half of Jellybass whose 'Transatlantic EP' had some reasonably feisty instrumentals, packed with the sort of sub-woofer action that can cause rattling glasses and cracked windows in a neighbouring suburb. Unfortunately that EP also features Canadian, nicety-nice rapper Abdominal, and his overly cheery, Native Bung flow always grates with me, something like fingernails going down a blackboard. This Caper track is a little scorcher though and while the other side isn't quite so much my bag with it's jiggytastique ways, even that's still pretty hard to argue with.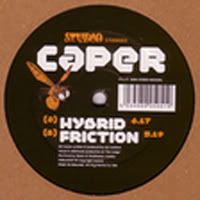 CAPER – FRICTION
Out for a minute, and operating towards the mellow end of the spectrum, Texan's South3rn have impressed with their releases on the often excellent Lo Dubs label. As one might expect,  from a group with an incongruous number in their name, there's a bit of an electronica bent to this track, but it still carries bass weight amongst the bleeps, bloops and fx fandangulation. Most of their other gear I've bought or checked is on a deeper dubwise tip that is quite distinctive, the Lo Dubs 12″ 'Muslim Dub' which is also on their myspace player is a prime example, even if it sounds suspiciously like it's based on the late Mikey Dread's  classic 'Money Dread' . This release snugly fits in with the vibe of the Clandestine Cultivations label, and sits right up there with their Shackleton and Darkstar's 12″s, as the label's best releases yet. 
SOUTH3RN – LUDDITES DUB
NZ readers, especially those allergic to the wonders of long-distance, love-a-dubbing mail order, may find these moody morsels at Auckland's
Beat Merchants
, unfortunately can't link to pages for lazy-click purchase but check 'em.
OOOPS  bit of not-onto it behaviour  with two Caper's and no South3rn on the divtip, sincerest apologies, long weekend, mind elsewhere etc. Would like to say it wont happen agin, but I'd probably be  lying.