Haul and pull up yer radio and reverse the hearse, because word had just come in that reggae royalty Mykal Rose will be guesting on Stinky Grooves tonight from 9.15pm. He's only just flown in from the States (early) this morning, so we are very privileged that he has given up some of his beauty sleep to unshackle his stench. We'll be having a quick natter with Mykal and he'll also be bringing up a copy of his new album which  is out next month, trust us there'll be an exclusive or two. 
The Waterhouse warhorse gets in touch with his inner whiff… don't miss!! Tickets are still available for Thursday's one-off show in Western Park, should be a scorcher. To warm you up here's the 'Shoot Out' video, top notch business….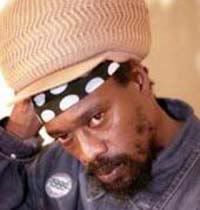 See you on the radio…..either locally on the frequency you should all know or globally on 95bFM We also have a veritable heap of brand new tunage from all corners, especially with no show last week.