Going for a bit of  full package here, with a link to the High Stakes mixtape that is well worthy of your attention and bandwidth, a full transcript of an interview with architects of said mixtape, and  a little bit of history and Youtubery amongst the inevitable whaffulating on.
Amidst the posturing, politricks and hilarious patois of the …ahem 'NZ dancehall scene' the High Stakes crew have been simply getting on with it, in an industrious and humble style and fashion. They've made smart and steady moves like linking themselves with up and coming artists, (from NZ, Jamaica and all over) and coming up with a raft of export quality rhythms, there's more on that in the interview at the end of this veritable epistle. Originally it was Mi$o's superb beat work on Coco Solid's 'Denim And Leisure' and 'Gentlemen Prefer Bombz' that originally blew me away, and those tracks got some particularly serious shine on Stinky Grooves for many weeks, months even… deservedly so. I was going to post one of those tunes, but it's a bit like splitting twins, so they're both below for a limited time, basically just buy the CDs right?! 
Incidentally after a quick ketchup with Jess at the heavily-initialised (MIC/IMNZ/MMF….OK!) music industry Xmas fandangle last night, it appears there's lots going on, and coming up, in the Coco Solid-o-sphere. Fer starters Princess Superstar is covering 'Denim And Leather', she's not really my cup of tea, but it would be rather fine if it did well and the CS kids were able to gratuitously light Cubans with Ed Hilary's and larger denominations, on the publishing proceeds. There's also plenty of other imminent international hoo-ha, that I'm not sure is ready to be written about.. yet, but you know long overdue 'big things', 'just deserts for independent  endeavour' and any other cliches you can fling about.
(
Buy
) Denim And Leisure, is cheap here too, and they have the super limited 12″ in stock too, sleep and weep on that one popkids!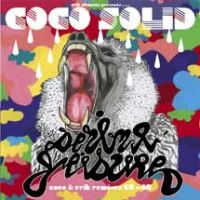 COCO SOLID – RAP N ROLL (2 DA EAST REMIX)
(Buy) Gentlemen Prefer Bombz here for a piffling 23 Pacific pesos.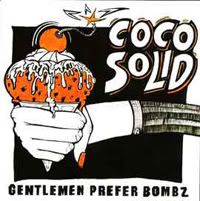 COCO SOLID – LIVING ON THE SUN
Back to the matter at hand, 'Raising The Stakes' sensibly doesn't go for the insane amount of tracks so many current mixtapes do, keeping things moving at a brisk pace through 8 rhythms, over  27 tracks. Locals Yung Shottaz and Racine sit reasonably comfortably amongst the international company, however I'd have loved to have heard Flowsion's topical killer on the 'Drums of War' rhythm amongst all of this malarkey. It might have sounded out of place, but I think maybe thats the point. The rhythms are tough, and unapologetically current, with 'Drums Of War' being the obvious standout (there is no local cultural cringe on that, it's one of my favourite rhythms of 2008 period) and I'm definitely looking forward to hearing some more vocals on 'Ghetto Celebrity'. Unruly Approach's 'Weed' cracks me up, and like Wayne Marshall's 'Made For Smoking' it gets bonus points for bigging up 'the stinky', an olfactory reference goes a long way round these parts!
Outside of  the fruity ladies set 'Federation Presents TNT – 3 The Hard Way', I've had a real difficulty enjoying dancehall mixtapes in recent times. There's an awful lot of shite out there that sounds like Britney Spears b-sides with bashment beats and unseemly trancey breakdowns or Dr Dre in Mo Bay, the gap between the fistful of class mic operators and the hectoring rabble is wider than ever, and please lets not even start on autotune atrocities. 
So 'Raising The Stakes' is a relief, I still hanker for the slightly more bent beats Mi$o kicked off with, but High Stakes are playing smart and I reckon it wont be too long till serious vocalists are banging on their door, rather than the other way round. It's also worth remembering that while many were keen to take shots at Dawn Raid for sounding 'too American', the million plus sales of Savage's 'Swing' this year (however they came about), prove that it was actually 'American enough'. I don't feel dancehall is in a particularly great place right now, but  by the time this cycle is over the High Stakes geezers have the potential to be in the drivers seat, the airplay and response they have already had internationally, especially in JA,  shows they are on the 'enough' side of the fence.
From the Making Tracks series on C4, Kari Jess doing 'Colder Than Cold', his flow is phenomenal, if only the lyrics did it justice.

Full transcript of the High Stakes email interview for Real Groove from February 2008.
A bit of background about you and Simon?
Simon has a Master of Fine Arts degree from Auckland University; he got into using the studio at the Intermedia department at Elam where he discovered his interest in recording and production. He's worked on music since.
Tiopira has an MA in history and has been researching and teaching Maori history at Auckland University for the last 5 years. He's been DJing, promoting and writing music under various monikers around Auckland for about a decade.
How did you link up?
We flatted together about 7 years, and have worked together on everything from radio ads to stoner-rock bands, to Booty Bass parties, to 2 step remixes. Weirdly it's taken us this long to come up with a joint project we're both interested in. High Stakes is the first time we've been able to combine all our influences and ambitions into one coherent project.
Your previous productions?
All sorts of shit, too much to mention, everything from Electro-Clash-ment tunes with Coco Solid, to commercial RnB hits with Maia Rata, to Tech Step DnB with Kog Transmissions, to 2 Step remixes for Mai FM, to bhangra-crunk with local desi MCs, and heaps of underground hip hop and rock stuff. And lots of failed art-rock and roots reggae bands.
What's your main means of production/gear?
We write on a Korg Triton and Reason, and record and mix in Logic. We've got a couple orchestras' worth of instruments between us but all you need for dancehall is a Triton and Autotune.
Who are your influences producer wise?
We're most directly influenced by the new crop of emerging producers from Jamaica: Stephen McGregor, Daseca, Don Corleon, Jam2, Birch, Delly Ranks, Black Chiney, too many to mention. Outside Jamaica, Timbaland and the Neptunes from the US, RDB and Tigerstyle from UK. We're influenced by everyone we've ever listened to.
How did you go about linking with all the MCs internationally?
Simon had a lot of links through making dancehall mixtapes, which lead to artists linking him to promote their stuff. We've built on that via the internet. Having a hot riddim goes a long way to help link with artists. With Drums of War we didn't have to search out a lot of the artists: something like 40 artists recorded versions independently cause they liked the riddim, and we followed up the ones with the most potential.
Give us a rundown on what's happened with 'Drumz Of War' riddim.
We released the first three versions on line in August last year to get some hype going: we got a big response, particularly to Kari Jess' version. We got played on the biggest stations in Kingston: Zip 103, Hot 102 and Irie FM, and probably the smallest stations in Auckland haha. And a lot of places in between: all the islands of the Caribbean, the US, the UK, all over Europe, NY, everywhere except Wellington. Pussyclot! On the back of that we voiced another 10 versions with Jamaican artists plus 3 with locals. We've had dubs cut from JA to NY, some of them even ended up becoming official versions. We've got a video in the works for Kari Jess' tune, which Nick D and crew shot over in the shopping malls, back yards and streets of Kingston for us a couple weeks back, shot boys!


What's the intention release wise and what's next for High Stakes?
We're looking to release the top tunes on the riddim internationally on 7" vinyl, and will probably organise a release party for that here in Auckland. We're voicing on another 4 riddims which are already doing the rounds in JA. We want to keep moving up, establish ourselves internationally, and work with the big dogs in the industry. At the same time we want to consolidate our foundations with up and coming artists and labels. One cool thing JA producers do is they 'give away' riddims for others to voice. We've got a couple riddims out there now which we produced and a long line of labels who want riddims. We want to build things to the stage where we have as many as 10 to 20 riddims going at any one time, under our name and credited to others, to totally dominate the underground.
What's you thoughts on the current state of dancehall?
The state of dancehall is ever changing: there's always new artists or producers coming through, and dancehall is always incorporating new influences. Change is the only constant so if anything we want to stay up with the play while having our own influence on what's going down. Hip hop and techno are both having big influences on the sound of current riddims: who can say what's next? If we have our say it'll be kapa haka…
Could you ping us a little bit about at least the geography of each mc and anything about them, or them doing the rhythm that's remarkable
Sometimes the choice of who you get is outside your control thanks to the crazy situation in JA. We lined up Craig Dennis for a version, and he was tragically killed in a motorcycle accident. We wanted Aidonia but he was locked up for gun offences. Deva Bratt was lined up for 'Ghetto Celebrity Riddim' till he made a ghetto celeb of himself for allegedly being involved in a 'carnal offence'. On our latest riddim an artist voiced a tune about committing suicide, then when we asked for the files he said he was having real troubles and didn't want to do music anymore. Then there was the young member of Sizzla's crew who called begging for petrol money, or the producer who wanted to swap versions for Honda car parts which are common in NZ. The horror story of a certain female artist who voiced with Don Corleon half way through voicing her version with us and decided she was a star and deserved big dollars. And the less said about the Movado 'spliced' dub the better.
There were positive things too: voicing locals has helped develop artists from recording dubs to writing proper versions, and really pushed the scene forward in terms of output and ambition. Having said that the local dancehall reggae scene is nothing on what was going down here a decade ago with the likes of Mighty Asterix, DLT, Joint Force, Bureau De Bashment, Jules Isa, UHP, D Faction, Unitone HiFi, Dam Native, 12 Tribes and the likes: in a way we're still trying to catch up with that locally.
Flowsions' version was written about the recent Police 'terror' raids, and copies were sold to raise funds for the individuals and families affected. One local DJ wasn't too impressed though when we sent copies of the CD to her workplace at the Department of (in)Justice.