They come in waves……..  Stinkbombs 808 is still downloadable (and in triple figures) from this post, but it's back to the original Stinkmix series for some fresh Musky Moments. Once again it's been split into two files, with a printable PDF cover amongst the mptrees (cover design don-ette Cherry Sprinkles says 'brown paper is a must!') I'm particularly chuffed with the way this one went down, and I hope there's something on  there that floats your proverbial boat and sends you fleeing to the local record shop or internet vendor of choice. Please do let me know if it finds favour, bit of a tracklisting/sloppy sleevenotery/inane ramble below …..enjoy.
Stinkmix 24 – Musky Moments
Download Link Part One
01 JERK MACHINE – ROGER ROGER
Opening the score card with insistent horns, a crazy break (masked with nonsense, I'm not Santa Claus) and a trailerload of library swagger is French mood music maestro Roger Roger. If you're not familiar, yes that is his real name (apparently his composer father had a sense of humour, not unlike the paternal figure in a ' A Boy Named Sue') and as it goes he's pretty much my favourite library music dude, along with a couple of other fine and fruity gents. Until I started doing the research for this post I never had a clue this was such a highly prized record(I have the Chappel trademark blue artwork version but I couldn't find a pic of that anywhere)and rated as one of his most collectable, it's completely understandable because the whole record a veritable scorcher.
Roger Roger understandably also worked under a number of aliases (Cecil Leuter for his electronic excursions, Eric Swan, Roger Davy etc) up until his death in Paris in 1995 at the ripe old age of 84, and some of his work has been re-issued on excellent comps from folks like Barry 7 (Add N To (X)) and Luke Vibert amongst others. Surprisingly I couldn't find this torturously tremendous track on any re-issues but that might be down to my googular impatience.
Buy if you dare, 150 Euros here
Roger Roger on Discogs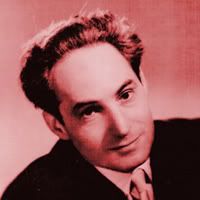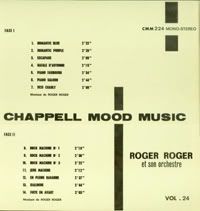 02 DARLIN' (ANDREW WEATHERALL REMIX) – XX TEENS
03 CRYING BLOOD (ANDREW WEATHERALL DUB) – VV BROWN
Though he has never really gone off the boil it has to be said that Home Counties hero Mr Weatherall has been on a right regal renaissance over the last couple of years. I'm particularly feeling the nouveau-rockabilly traces running through both these mixes and frankly I'm not surprised. When Andrew (or Andy, as he was then) guested on Stinky Grooves in 1992 (I think) I can remember a big and enthusiastic off-air Jerry Lee Lewis discussion (and the rolling out of my stalking the Killer in Memphis at Bad Bob's Vapours story) during a set that has very little doof and plenty of yard music vibes. Unfortunately thats one I don't think I have on cassette.
His gigs on that trip were justifiably legendary with a storming set at The Box that I'm sure is remembered by each and every one of the packed punters, an odd one at the Powerstation when the power went down and we burned a big head spliff at the decks waiting for the juice to return, and a little scorcher down in Welli at the Metro. The subsequent years saw me stopping in at the Sabres office in Soho whenever I was back in the UK (considerably more in those days) and receiving some VIP on the sly treatment for simply being introduced by Andy to the good folks at Fat Cat and other shops. Allsorts of white labels and rare delicacies came my way as a result of Andy's largesse and introductions, and despite that time being the start of a pretty gnarly period for Andy and Nina they always treated me more than proper.
It's a crying shame that he has subsequently visited Australia several times but has never made it back to NZ, all we have now is the records.
The XX Teens seem like a loutishly loud bunch from Londinium who were originally known as the Xerox Teens before the photocopier folk got their proverbial knickers in a twist. This mix came out a couple of years ago but I consider Stinkmixes the appropriate place for tunes that have some staying power rather than just a collection of now and next hipster biz. This is fire and brimstone with a bugling bassline and gratuitous yelping, who could ask for more.
VV Brown got a rundown previously on these pages, you can check it with a miniscule mouse movement here. Like the XX Teens I'm not convinced that I will be following her career with eagle eyed eagerness but if the mixes are this good I'll definitely be keeping an ocular object out.
Buy direct from Mute or from the shopsXX Teenspace
The Rotters Golf Clubis Weatherall central, good podcast up there right about now Check Castles In Spaceor Acid Ted (Everything from Andy to Weatherall they boast…everything?) for Weatherallanalia
XX Teens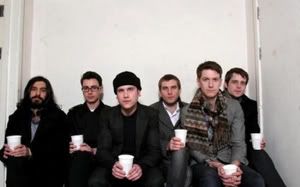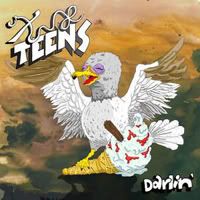 Andrew Weatherallabilly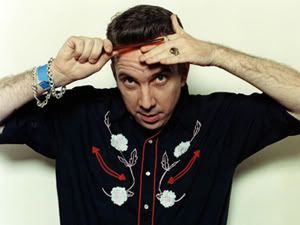 Mz V V Brown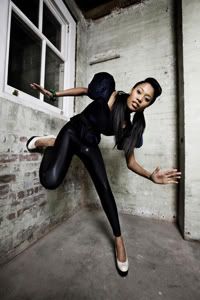 04 TEST ME FOR A REASON – ZOMBY
Apparently working on some business with labelmate Burial right now Zomby has become quite the reputable fellow over the last wee while. His double 12″ pack for Hyperdub is straight out exceptional and is the kidn of thing that needs to be bought on faith as a 30 second slice on computer speakers is almost definitely NOT going to do it for you. He chooses to be reasonably mysterious, and rails against being flung in some journalistic genre pool and described as wonky or dubstep or whatever. Fair enough, most of his music truly sounds like no-one else (though this track has a fair bit of El-B/Burial vibes running through it to disprove my point) and rather than any hackneyed terms it just makes me think of a rewarding slog through audio mud with only an airhorn and a full armoury of sonic shards to fight off the darkly demonic forces of musical law and order. Fucking brilliant then!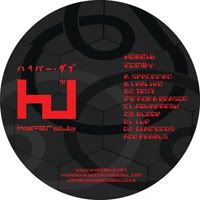 05 CLUNK CLICK EVERY TRIP – PEVERELIST
These sage words of traffic safety advice from Mr Saville, from the days before it was the law and and all that, also gift Tom Ford, the owner of the last record shop in Bristol, with a title for his stunning, stand-alone piece of dusbstechno. His name is pronounced Pev-er-list apparently (I asked fellow Bristolian Rob Smith to be sure, as I always wondered, Rob described it as a 'a brave name') and his music seems to be pronounced with incrementally massive gasps of awe with every single release. The head honcho of the Punch Drunk label outdoes himself with this one, and furthermore it's b-side 'Gather' pleasantly reminds me of the whole, so called 'ambient dub' buzz that we (selectively) loved on Tranquillity Bass back in the day (doff of the chapeau to Kirk there). Had to include a pic of Mr Saville whose Sunday Radio 1 shows instilled a deep love of Ramsey Lewis/Young Holt Trio in me which continues to be a small time obsession to this very day. I hope that with this mix (and this track in particular) I have 'fixed it' for you!
Good Peverelist feature at the excellent Fact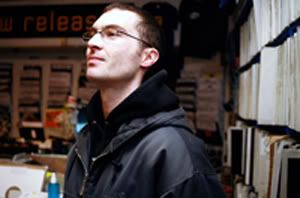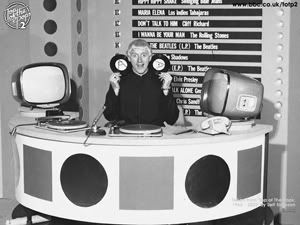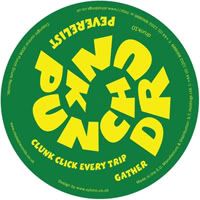 06 SHREDS – GEIOM & APPLEBLIM
I'm not sure if it was having remixes from Skream, Kode 9 et al, or simply a long overdue awakening but the man with the impossible name Geiom finally seems to be getting the hype he richly deserves. Berkane Sol releases have repped Nottingham with excess niceness since day one and have always reflected tastes that step outside of any artifical genre borderlines, mind you Geiom was releasing quality gear long before dubstep was a wobbling its way towards who knows what. Appleblim is just class, though much as I appreciate his recent technoid excursions it's great to hear him getting his collaborative hands dirty on some business that is dubbed out with depth and deadlyness. The flip of this 'Flame Tree' is almost equally as good, purchase is mandatory Rory.
Geiom
Appleblim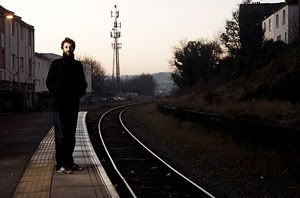 07 LD – GREEN RANGER
By day (excuse the pun) LD aka Leon Day is the cutting engineer at Transition, a place that arguably has had as much of an influence on dubstep as any of the leading labels. Could this be a typically preposterous, discussion seeking statement from yours truly? Maybe. However, as anyone who mixes their styles up (and still plays bumboclaat vinyl whenever possible) will testify, when you put on a record that has been cut at Transition on the decks, especially before or after something that hasn't, you'd best be reducing the gain and milding out the EQ'squick sharp because your speakers are about to get the serious, sadistic-personal-trainer-style workout. You know how the first dubstepper of the evening on Stinky Grooves sometimes drops like ten ton of bricks? Blame Leon Day! Like Berlin's legendary Dubplates & Mastering (tonal translators of Basic Channel, Rhythm & Sound, Pole etc), Transition has built an fully deserved, un-paralelled rep for sonic precision and bass weight – it's something that you can genuinely feel when you're on the business side of a decent soundsystem, and your chest is snapping while your ears are lost in crisp hi-hat patterns and melodic movements. I, for one, love the fact that so much importance is attached to the sound of dubstep records (as in vinyl), it's part of an ongoing tradition of course, but while the be-capped boys and handbag dancing girls are baying for bigger, wobblier (and ultimately cheezier) bassline gratification, many of the big names and most interesting up and comers are getting downright Gaudi on their sonic architecture, creating new shapes and pushing the codes.
Before I truly launch off on that one I should return to LD. I've linked to two excellent interviews that say it all far better than I ever could below, so there's plenty of info to be had. From my corner pretty much every tune this guy touches is special, exposed to the very best on a daily basis at Transition, all his cuts seem to have purpose, no filler b-side noodles for Leon. His 12″ on Ringo (Clockwatching/Swing Dat Skirt) never got the shine it really should have, nor did this one which still sounds fresh and unique even though it's been in my box for a good while. Both of his releases for Hyperdub ( 'Bad'/2′ Bad' with Kode 9 and 'Traumatic Times'/'Woodblock') are excess essential, but there's something understated and quite brilliant about the curiously titled 'Green Ranger'. The bassline seems to burrow its way throughout the tune, the skanks feel militant rather than passive and the detail and interplay is stunning. I'm not sure who's behind 2nd Drop but they put out some fierce records that seem to have supernatural staying power.
Buy locally Samurai have the handleLDspace2ndDropspace
Excellent Martin Clark/Pitchfork piece here..must read!
More recent interview at Markle Said Wha?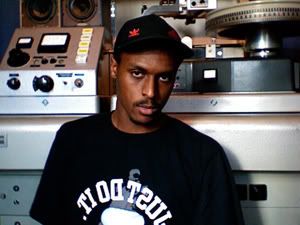 08 BLACK SUN – KODE 9
Alright this is getting riddiculous it's like a novella per track, fortunately I have had a wee ramble about this track here. It fits with nothing, it fits with everything… genius.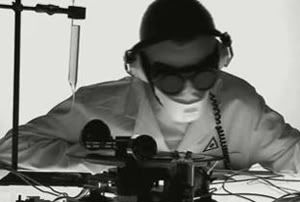 09 TOWNSHIP FUNK (MARK PRITCHARD RMX) – DJ MUJAVA
Spared my verbosity once again, here is a little something I prepared earlier.
Buy from Warp themselves
Pritchardspace
DJ Mujava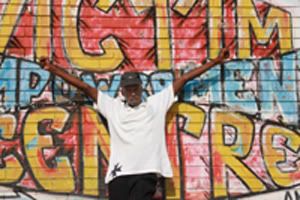 Mark Pritchard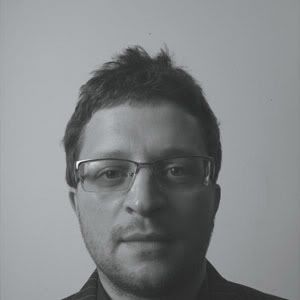 Always find this Tory prat when I look for Pritchard pics, breaks up all the good eggs I guess.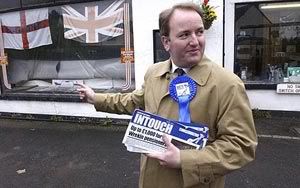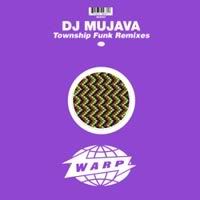 10 SOUR 24 HOUR – RICHARD SEN & CAZBEE
This track infuriates me, it's a re-edit and one I know that I know, and also probably have the original of, but I cannot, for the life of me, figure out what it is. If anyone does know, please put me out of my misery and spill the beans. Had a wee rant about the previous RS & C 12″ on Mixed Blood Cuts here and this slice of discoid deviance is no less sturdy. Readily havailable so try it then buy it…
Cazbee piece taken from Rocking The City
Richard Sen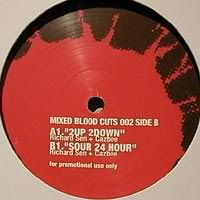 11 VERDAD (GHISLAIN POIRIER RMX) – FEDADEN
There are few things finer than scoring a longshot on the basis of a great mix and discovering that's not even the half of it. In the case of this 12″, it was the Kelpe remix that piqued my interest and had me ticking the box on UK order, and it wasn't a bad call with it's bubbling glitchtronics over a mid-90's NYC flavour break. However the original by moody French geezcon Fedaden and Ghislain Poirier's fuel-injected remix have been the scene stealers and turntable terrorizers since the 12″ on Nacopajaz touched down. Poirier's percolatingly percussive present sounds like he's been spending some time with Mujava's 'Township Funk' and other kwaito krucialities but he's got his own slant and that works just fine for me. I tend to only like one in every few things I hear from Mnsr Poirier but I do seem to end up really, really liking 'em. This is no exception and there isn't really a duff rub on the whole 12″…. points and prizes.
Fedaden

Ghislain Poirier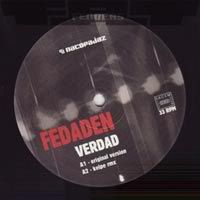 12 MECHA SQUIRREL (PT 1) – DEPTH CHARGE
What to say about Depth Charge? The first record in a few years, and thankfully all of the irresistible J Saul Kane signifiers are firmly in place. The theme is self-explanatory, the beats come in a barrage and basically all is good with the world. One of very few artists whose records I have played consistently since Stinky Grooves started 18 or so years ago, JSK rarely disappoints. La Boca excel on the sleeve design tip as ever and I await more robotic rodent tales or similar with bated breath.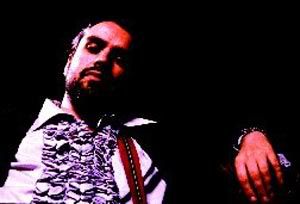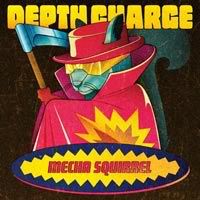 13 GRAFITTI GIRLS (INST) -COCO SOLID
Aah we have pontificated in the general direction of Coco Solid and the 12″ this has come from before here. This instrumental is a killer from the many-monikered Extravagangsta, who will be a force in the future without a shadow of pout.
Check the latest Coco Solid video below – 'tis hot stuff, and I suspect a tsunami of next level larrikination will be emerging following the recent overseas shenanigans of the CS crew… can hardly wait.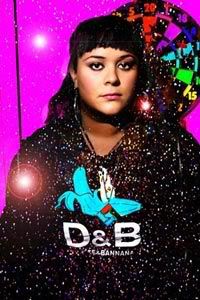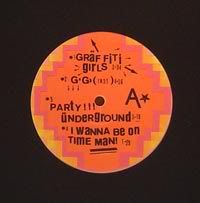 14 SPACEMAN – ZOMBY
Ay ay ay, I'm all wrote out, have blahed on Zomby already oop top. This tune is wonderfully sea-sick and positively viscous (as in viscosity, not vicious incorrectly spelt) in an incredibly attractive style and fashion.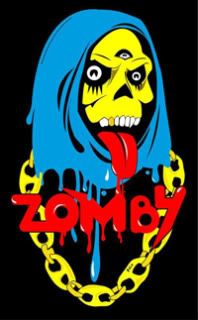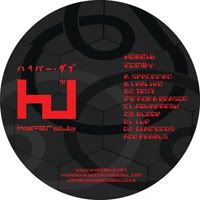 15 NATURAL SELECTION (FLYING LOTUS RMX) – MARTYN
Still the most stunning set I've seen in a long time, I have heard talk of Flying Lotus being drawn back here for a major festival in 2010. Fingers crossed on that, in the meantime I hope he keeps shuffling over to the region he's in on this, and the immeasurably essential split 12″ with Joker on Tectonic. The original of this was a masterpiece in its own right, somehow reminiscent of those great early d'n'b 12″s on labels like Celluloid with it's moody pads and shady atmospheres, and the remix sends it off to another messed-up stratosphere still retaining just enough trace elements. Splendideration.
Buy
Martyn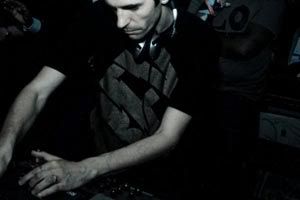 Flying Lotus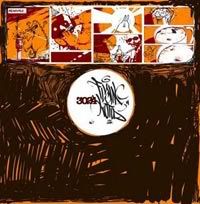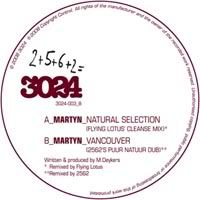 16 MOVE ME (THOMAS FEHLMANN REMIX) – GUDRUN GUT
Very appropriately titled this is one of those records that has taken squatters rights in my sevens box for quite some time. How can you not love a track that simultaneously entrances folks keen to shake a leg before discombobulating them and repeating the process till the run-off groove. As ever it was a coin-toss between Mz Gut's more vocal but no less vibrant and vivacious original mix, and sometime Orb-er and Kompakt artist Thomas Fehlmann's bouncing tango lick.
7″ no longer available but get the 'I Put A Record On' album here
Gudrun Gut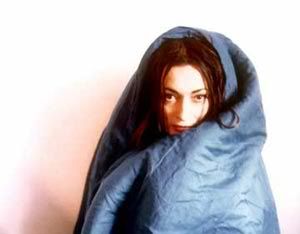 Thomas Fehlmann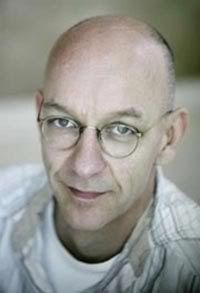 17 DON'T UNLESS – ROMAIN BNO
Check this post for a tres petit warble about this French DJ ledge.
Buy from herehere, but theys running out
18 ROCK MACHINE NO 3 – ROGER ROGER
Mas mas on Rog Rog above in the 1 slot.
Here's a little bonus, this track was on Stinkmix 5 'Mystery Mistura' which is last millenium business.
19 I AM VERY SORRY – NOOR JEHAN
With over 10,000 songs to her name Noor Jehan was bound to have at least one crucial cut of contrition and this is it. Amazing lady, and a brilliant song that appeared on 'This LP Crashes Hard Drives', this was the only tune that was guaranteed to end up on the mix, it simply had to!
Buy from Finders Keepers or a reputable vendor