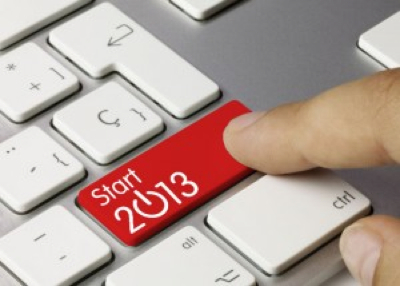 Mystery History – Busy Signal (Jukeboxx)
Di Gyal Dem – Mavado (Di Genius)
Convertible – Vybz Kartel (UIM Records)
Nuh More Than Yuh – Mr Lexx (Cashflow)
1990 Riddim Version – Cashflow (Cashflow)
Long Count Dub – Wrongtom & Deemas J (soundcloud)
Echo Tone Defeat – The Butch Cassidy Sound System (Olbap)
Pulsar City – The Butch Cassidy Sound System (Olbap)
Burkina – Chancha Via Circuito (Free on ZZK)
Cumbia Borrachera – Chong X (soundcloud)
Aguanile (Yelram Selectah Remix) – Hector Lavoe (soundcloud)
Elegante De Boutique – Tego Calderon/ Leo Rodriguez
Bombaclat (DDD! Cumbia Amazonica Refix) – Pulsar & First Aid (soundcloud)
Vaina – Chancha Via Circuito (Free on ZZK)
Wrecord Out – Nyck Caution ft Joey Bada$$ & CJ Fly (free)
The Renaissance (Feat. Joey Bada$$) – A La $ole (free)
1 Train – A$AP Rocky ft Kendrick Lamar, Joey Bada$$, YelaWolf, Danny Brown, Action Bronson & Big K.R.I.T. (free)
Playground Vocal – Slew Dem (No Hats No Hoods)
Mama Told Me (Original) – Big Boi ft Little Dragon (Def Jam)
Toke Up – The Knux (soundcloud)
Dreads So Dirty _ Tight Face (soundcloud)
Nitro – Comfort Fit (free bandcamp)
Drifting Deeper (Fearless Rmx) – TOY (Heavenly)
Loss (Regis Version) – Ike Yard (Blackest Ever Black)
Radio Motorik – Polska Radio One (free bandcamp)
Black ChristMass – Eccentronic Research Council (soundcloud)
Chacruna – Totems (bandcamp)
Something 2 Say – Totems (bandcamp)
Glass World – Seahawks (Ocean Moon)
Kosmischer Ruckenwind (Quiet Village remix) – DJ KAOS (Clone Loft Supreme Series)
Nacht An Allen Tagen – Kassem Mosse (Sounds Of The Universe)
Erlangen Polka – Cults Percussion Ensemble (Trunk)
Django – Luis Bacalov (Universal)
The Braying Mule – Ennio Morricone (Universal)
Green Is The Mountain – Frances Yip (Soul Temple)
Who Did That To You? – John Legend (Universal)
Closing Jimmy's – Marvin Gaye (Motown)
Bayonet Constitution – The New Lines (The New Lines)
Merry Go Maggie – The Smoking Trees (Ample Play Singhles Club)
Rollerblades – Kwes (Warp)
Dream Riders – Seahawks (Ocean Moon)
These Are The Names – SJD (Round Trip Mars)
Plenty to speak of on tonight's show – not least the 24 minute Quiet Village tribute to Manuel Göttsching in the form of their DJ KAOS Remix, points and prizes to the person who texted in and said 'what is this playing? WOW' – couldn't agree more…what a way to start the year. Lots more besides, do be sure and check out the free Chancha Via Circuito EP , its a step back from where he's at – but still ahead of the pack. There's a fearful slew (dem…and their slowed down Playground riddim) of top rate tunery that has been emulsifying the eardrums over the humid break….especially the new Pro Era mixtape and parts of A$AP Rocky's new'un – but the real slept on gear for me has been stuff like The New Line's 'Witches' Milk' which apparently has been out since 2011, how I missed that after loving All That We See And Seem so much is beyond me. Similarly Cults Percussion Group appeals on all sorts of levels and makes me wish I could afford to send Mr Trunk a blank cheque every year and ask him to just fill me up..as and when. Then there's the inevitable, and slightly predictable, but nonetheless excelleratory soundtracky schlock'n'roll from Messrs Tarrantino & RZA with their upcoming movies both coming resplendant with superior selections in the OST stakes….
Will get back at you with dates & deats of this weeks gigs and maybe a missing mix cd from the Xmas blognorance too….
And sitting here listening I have to reiterate… that new Quiet Village remix is my kind of epic….huge..check it (and buy) below… and hey Happy New Year and all that.