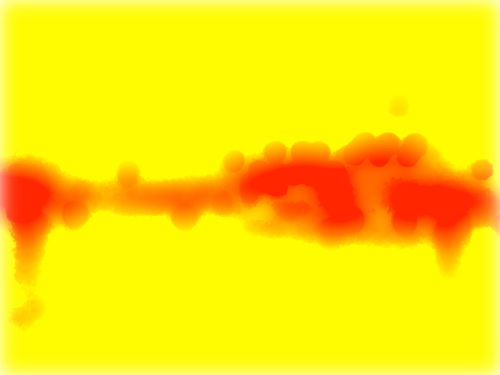 Power To The People – Cedric Brooks (Studio One)
Pure Love – WaqWaq Kingdom (Jahtari bandcamp)
Ruff Out Dubwise – Babe Roots (4Weed bandcamp)
Muhammad Ali (Part of the Story) – Deemas J feat. 137 Allstars & Hylu (Unit137)
Soul Eye – Cedric Brooks (Studio One)
Miro Tape (Side B) – Duppy Gun Productions (Bokeh Versions bandcamp)
Ceremony Of Vision – WaqWaq Kingdom (Jahtari bandcamp)
Lluvia – Nixtamal (Folcore bandcamp)
Camino Sin Fronteras – El Hijo de la Cumbia (Nacional bandcamp)
Ven A Colombia – Los Supremos (Vampisoul)
En el trópico – Thub (Folcore)
Pretty Vape Machine – Von Party (Le Temps Perdu)
Briusly – Siaubas (Le Temps Perdu)
Adelante – Balam (Playground bandcamp)
Disillusioned – Anatolian Weapons (Dekmantel bandcamp)
Luna – Doon Kanda (Hyperdub bandcamp)
I Walk On Gilded Splinters (Nathan Micay's Gumbo Theremin Edit) – Dr. John (Schvitz Edits.)
Shark Water – Dreems (Le Temps Perdu)
It Takes Two – Roe Deers (Sulk Magic)
Dear Humans – Damon Jee & Snem K (Rotten City Records bandcamp)
Daywalker (Eva Geist & Mehmet Aslan Remix) – Pletnev (Fleeting Wax)
Visa to the Stars (commercial arrangement) – Laurie Productions feat. Jean-Jacques Perrey (Forgotten Futures bandcamp)
Chicken on the Rocks – Jean-Jacques Perrey (Forgotten Futures bandcamp)
Portofino – Raymond Scott (Music On Vinyl)
Portofino – Ocobar (Music On Vinyl)
Night Sneaker – A Hawk and a Hacksaw (LM Duplication bandcamp)
In the Night Kitchen – DRINKS (Drag City bandcamp)
Fremde Welt – Die Wilde Jagd (Bureau B bandcamp)
Mean Time – Losoul (Hypercolour)
Burning – Doon Kanda (Hyperdub bandcamp)
Habitation – Head Technician (Profane Architecture by Head Technician">Ecstatic bandcamp)
Vodiga – Brainwaltzera (Monkeytown bandcamp)
Outer Space – John Maus (Ribbon Music)
Granite of Blobs Ghost – Cru Servers (Cru Servers bandcamp)
Dimanche (Laurent Garnier Remix) – The Limiñanas (Because Music)
Knife In Teeth (Birds Of Paradise Remix) (Birds Of Paradise) – Curses (Bordello A Parigi)
Reddott – Stinky Jim
Banjoid Festi – Jackdaw With Crowbar (Ron Johnson)
More Busi Dub – General Theory Of Dub
Had hoped that the little tune-let of my own that popped in near the end tonight would be fully finished and ready in time but it still has mixing curios aplenty and work to do. Sometimes you've got to pop that zit, so there it is, for now.
As ever it will be Love Bucket-ORAMA on Friday night, Judge Bao are doing the last week of their very popular pop-up palaver on the eats tip – and the tunes and alcoholic libations will be tight as a drum and funkier than a chicken farm on a sunny afternoon, as per….