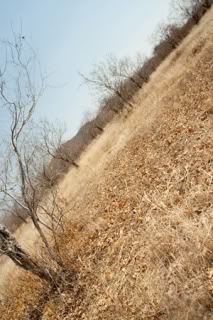 Ta Travudia (Trapiggio Ciones mix) – Rootsman (soundcloud)
Travudia del tormento – Trapiggio Vs Simon Diaz (soundcloud)
Cumbia Theme – Lewis CanCut (Scattermusic)
Abrazame (Uproot Andy Rmx) – Los Rakas
Too Early – Sandro Delepedro (soundcloud)
As Mi Forward – Busy Signal & Million Stylez (Necessary Mayhem)
Summn' A Guh Gwaan – Bounty KIller & Busy Signal (Jukeboxx)
Hair Dresser Shop – Busy Signal (Big Ship)
Still Splendid – Lotek HiFi
Hurbs (ft Vader) – Badness (Lava Unit)
ES'kabani – GUMSHEV (Adult Swim)
All-Talk – Kid Cudi ft Chip Tha Ripper, Christian Bale
Papermill – Madvillain (Stones Throw)
Da Veteran – Grand Daddy IU (Marco Polo mixtape)
Ancient Treasure (Paul White's Assumin Rmx) – Paul White (Now Again)
Anidea – Guido (Punch Drunk)
Tomorrow – Lorn (Brainfeeder)
None An Island – Lorn (Brainfeeder)
Meow Hear Me Roar – We Like Cats (Marriage Records)
Funny Cats – Matt Shadetek (Dutty Artz)
iHop – Matt Shadetek (Dutty Artz)
Summer Fields – Badness (Lava Unit)
Space Dance – Rude Kid (No Hats No Hoods)
La Tromptea Loca – Wganda Kenya (Vampisoul)
Golden Boys – Golden Boys (Vampisoul)
El Lobo – Wganda Kenya (Soundway)
Can Of Drink (Sonido Del Principe Rmx) – Lewis CanCut (Scattermusic)
Techno Rumba (DJ/rupture & Matt Shadetek Rmx) – Chief Boima (Dutty Artz)
Pa'La Mamasitas (Sonora Rmx) -Isa GT (soundcloud)
Cumbia Theme (Cumbia Cosmonauts Rmx) – Lewis CanCut (Scattermusic)
Fantastique (Doma Tornados Rmx) – Dany F (Hipi Duki Muzik)
La Incomfortable (Shakalakazoo Rmx) – Binary Cumbia Orchestra
Sabali (Uproot Andy Rmx) – Amadou & Mariam
Me Gusto (Ghosts On Tape Rmx) – Mexicans With Guns (Innovative Leisure)
Drunk Girls – Wooden Shjips/LCD Soundsystem (DFA)
Runway, Houses, City, Clouds – Tame Impala (Modular)
Solitude Is Bliss (Mickey Moonlight Rmx) – Tame Impala (Modular)
Fula Fula – Konono No 1 (Crammed)
Don't Huzzle For Love – The Apostles
Spottie – Hypnotic Brass Ensemble (Choice Cuts)
Tebi Majko Misli Lete (To you mother my thoughts) – Branko Mataja
Tricked – The Meditations (Scandal)
Tricked Version – Ansell & The Meditations (Scandal)
Chicken Riddim – Q Jay & The Sons Of Thunder (Fye)
Wa Do Dem (Andres Digital ReEdit) – Eek-A-Mouse (soundcloud)
Equality & Sub For All (Wrongtom Rmx) – Pama International (Rockers Revolt)
Three Pan One A Murder – Rupie Edwards (Upsetter)
Three Pan One A Dub – Rupie Edwards/Lee Perry (Upsetter)
Restoration (Four Tet Rmx) – The Acorn (Bella Union)
This week I have the links to your happiness, and this post of bountiful goodness is a bit overdue. First up you have to check this utter gem of a mix from the Cumbia Cosmonauts. They are a Melbourne outfit who are going places (ie Europe, in the not too distant future) and have enjoyed a fair bit of airplay on Stinky Grooves courtesy of their slow burning original 'Incoming' track (predsiposed towards that as we used to be on a mighty fine label called incoming!) and remixes of Tremor and Radiokijada, a fine pedigree indeed. I linked up with one of the spacebound lazy cymbal merchants, the delightful Moses Iten aka DJ Saca La Mois, one of Melbourne's most crucialest crucial spinners of fine music, on our recent Trans-Tasmanic sojourn and he gave me fair warning of this mix. However I wasn't prepared for the proper oper rerubbery and allsorts thats going on courtesy of him and Soup, I suggest you buckle up!
CHECK THE CUMBIA COSMONAUTS MIX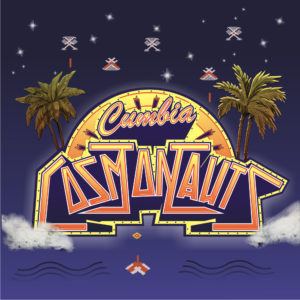 This comes via the most often excellent Scattermusic blog who should be subscribed to or at the very least perused frequently. They have more freshness on the way with Lewis CanCut's 'Neon Saxophone' EP which they were kind enough to give me early access to, and hence was all over the show like a rash tonight. The Cumbia Cosmonauts mix was the obvious go-to from my rabid persepctive, followed naturally by the S.D.P. rub.. but truth be told, there's not a duffer in sight and they've all found a well deserved home in the Traktor audio black hole. This is supposed to be dropping right about now (June 1) but in the meantime check this track, which I actually didn't play tonight but rocks like a crusty denim waistcoat on steroids.
GET LOW (CHICO YE RMX) – LEWIS CANCUT
Lewis's podcast/mixempeetree thingummyjig which you can check here is well worth a gander too..
Fling Hipi Duki Muzik into the search box at the top of this page and you'll come up with a huge chunk of the playlists from since the blog began… let's just say I'm sold. Their latest from Medellin, Colombia's Danny F veers over the doofometer on the Stinky spectrum in general but typically boasts a Doma Tornados remix that is a right grower. You can cop the whole EP for free so get to it if you fancy a bit of cumbia-tinged, minimal dancefloor tackle.
'DEEPAS' EP – DANY F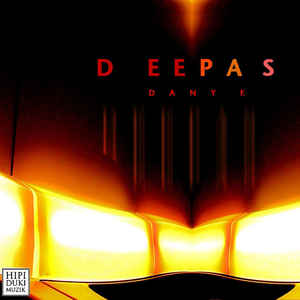 And Hipi Duki Muzik have been buuuuuuusy. They've also flung down the latest in their SoundAmerica series Volume 13, and this is a scorcher. Los Espiritus are StinkInc favourites Lido Pimienta and Antonio Jiminez (Maria y Jose) on a sneaky side collabo fandangle. Given their futuristic (yet soaked in tradition) and ruthlessly adventurous own musical projects, the trad nature of this mix might surprise, but it will not disappoint.
SOUNDAMERICA VOL 13 – Selected by Los Espiritus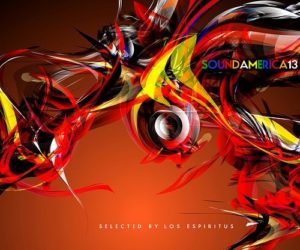 I had planned a couple more tips for here and a bit more of a whaffle but it's late and I'm done, happy hunting… a ling. Oh and the picture at the top is taken by a lion who wandered off with one of them fancy wee remote control cameras fancy wildlife photographers use.
Oh and double don't forget AROMATHERAPEEEEEEEEEEEEEEEEEEEEEEEEEEEEEEEEEE on Thursday (last weeks was an early burly belter) and on Saturday all roads lead to the Minx for Club Sandwich with Geezer Guy, Cian & yours truly. Sure I'll be blabbing about that (and maybe whanging up the other gear that I haven't had time for tonight) later this week…