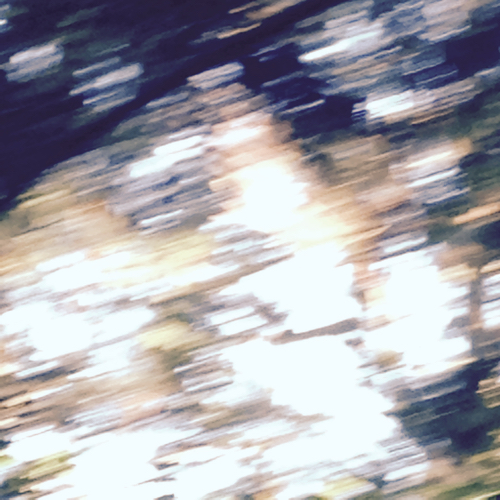 Simian Virus 40 (SV40) Dub – Dr. Dubenstein (Echo Beach)
Death Chat – Bukkha ft. Killa P (Dub-Stuy)
Bun War Version – Don Cotti X Terror Danjah (NICE UP!)
Wisdom Teeth Dub – Lo Kindre (Optimo Music)
Flabba´s I Pad – Dr. Dubenstein (Echo Beach)
Spring Shower Dub – Mungo's Hi Fi feat. Johnny Clarke (Scotch Bonnet)
Circunvalar – Barrio Lindo (bandcamp)
Parábola Ancestral – Nillo & Nochi(bandcamp)
Huanáco – Barrio Lindo (bandcamp)
Keppler (Coconutah Remix) – Espeso!(bandcamp)
Campesino – Ondatropica (Soundway)
La Cumbia Del Carnaval 2017 Limpia Los Pipopes – DJ Padrinomix (soundcloud)
Henry McCullough (Andrew Weatherhall Dub) – BP Fallon & David Holmes (Late Night Tales)
The Orange Place (Wolf Müller Mix) – Apiento & Co (Husten)
Find a Place (Beyond Space and Time) (Dub) – Midnight Dicers, Samy Morpheus (Internasjonal)
Lunar Lost (Black Light Smoke Remix) – Permanent Wave (Nein)
Apparitional Conveyance – Unit Black Flight (Giallo Disco)
Amorosa – DJ Kin (bandcamp)
Kazakos Sereos – Kondaktor (Abtsract Reality)
Kumu (Dengue Dengue Dengue Remix) – DJ Khalab & Baba Sissoko (Wonderwheel)
Hope (Jun Kamoda Remix) – Clap! Clap! (Black Acre)
Doce Coração – DJ Kin (bandcamp)
Bella L'Estate – Alien Alien (Malka Tuti)
Media Vision – Chmmr (Full Pupp)
0x60 – Chmmr (Full Pupp)
There's a Wrinkle In Our Time – 1984 (Now-Again)
BL Movement – Blacklites (Now-Again)
Maloya ton tisane – Michou (bandcamp)
Ti kréol Léo – Joseph Louise (bandcamp)
Shadow Boxing – El Michels Affair (Big Crown)
Relaxada – DJ Kin (bandcamp)
Distant Dreams – Lo Kindre (Optimo Music)
Sfarot (Dub) – Alek Lee (Antinote)
Mind Control Experimental Dub – Dr. Dubenstein (Echo Beach)
Pea Soup – Kowton (Livity Sound)
Crossroads (VVV Remix) – T-POLAR (Rebirth)
Martyrdub – Saint Abdullah (Boomarm Nation)
Makeshift – The Durian Brothers / Harmonious Thelonious / Don't DJ (Emotional Response)
Facón – Barrio Lindo feat. Jhon Montoya (bandcamp)
Canto de pájaro de Mar (Temple Remix) – Nillo & Nochi (bandcamp)
Cypher 1- Babyfather (?)
I hope you all found that a fraction as enjoyable as I did in which case, time well served. Once more unto the breach or should that be beach that is Love Bucket this Friday, 7pm kick off, last week we went till 1 and beyond, whose to say what's next?!