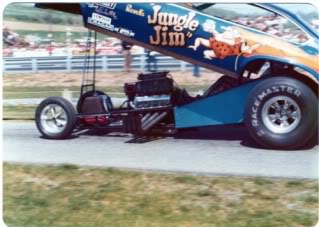 Masters Of War (Dub) – Anika (Stones Throw)
Don't Want No – Midnight Republic ft Lotek (soundcloud)
Sad Mood (Gregory Isaacs Tribute) – Lotek ft 1/6 (soundcloud)
Poor Man In Love – Gregory Isaacs (Taxi)
Lonely Lover – Gregory Isaacs (Island)
The Philistines – Gregory Isaacs (Heartbeat)
Tales Of Two Cities – Carlton Livingston (Hit Bound)
Version – The Revolutionaries (Hit Bound)
Stronger – Cham ft Bounty Killer & Mykal Rose (Madhouse)
Cheat Pon Him – Vybz Kartel (Birchill)
Grab & Wine – Busy Signal (Birchill)
50 Kali – Gappy Ranks (Jam 2)
Just Like De Artist – Gappy Ranks (Jam 2)
Next Level – Bling Dawg (Jam 2)
Iron Balloon – Bruk Up (Seanizzle)
Ska Riddim – Jam 2 (Jam 2)
Latin No Plastic – El Hijo De La Cumbia (Ya Basta)
Duran Poco – Quenombre (soundcloud)
Bleep!! Maru!! – Samuel Demite mas (soundcloud)
Platanitos – Lido Pimienta (Club Fonograma)
Pasame A Buca – Rita Indiana & Los Misterios (Sony US Latin)
VCR (Four Tet Rmx) – The xx (Young Turks)
Spiller – Lukid (Werk)
Masters Of War – Anika (Stones Throw)
I Go To Sleep – Anika (Stones Throw)
Red For The Sun – Ensemble Economique (Not Not Fun)
Sort Of Dubolution – Sideshow (Aus)
Fog (Jamie's xx remix) – Nosaj Thing (Alpha Pup)
Voiced (Dorian Concept Rmx) – Nosaj Thing (Alpha Pup)
Gandhi (Andrew Weatherall Rmx 1) – Le Corps Mince De Francoise (Heavenly)
And – BGM (Vanity)
Phantom – Computer Jay (All City)
Chopped & Screwed – Fulgeance (Musique Large)
Lego – Lukid (Werk)
Caves (Teebs Rmx) – Nosaj Thing (Alpha Pup)
Yes, Africa Must Be Free Eventually – RNA Organism (Vanity)
Melody From School – Dub Fanatic
SkyFall – James Duncan & Chelsea Jade (bandcamp)
Officer Officer – Anika (Stones Throw)
Springs Got Next – Alphabethead (Hip Drop)
Deadness – Darkstar (Hyperdub)
Gold – Darkstar (Hyperdub)
Rubiscube (GalbE Remix) – Fulgeance (Musique Large)
Four Horsemen – Ghost (Hip Drop)
Minimal Dub – Terror Danjah (Hyperdub)
I'm Feeling U – – Terror Danjah (Hyperdub)
So much exciting stuff on the show tonight – I know I say and think that every week, and in these days of musical overload it's certainly not the battle it used to be, but there was some gear that really spun my wheels as I was preppulating earlier today. I suspect I'm going to be spending a lot of time with the Anika album, the combination of her (impossible to deny) Nico-esque tones and Geoff Barrow's production (ranging from a brilliant post-punk/early On-U Sound aesthetic to threadbare Krautisms and extreme panning exercises) is stunning. The Yoko Ono cover was a handsome tease, and the album is even better. It's not out for a minute so I wont go on too much. And then there was Four Tet remixing The xx, Jamie xx remixing Nosaj Thing, a new Weatherall, cumbia heading into bleepier/nastier territory, time for a little more appreciation of Gregory Isaac's massive legacy and sooooo much more.
We have spoken of LA label, Not Not Fun on these pages before and rightly so, the Zola Jesus meets LA Vampires is one of my doomy treats of the year. There's far too much easy listening out there. Hell… I'm as bad as anyone, a sucker for a jaunty tune and a melody you could stick a worm on and catch your dinner with… but there has to be some balance and Ensemble Economique have definitely got their own nocturnal rainbow going on. 'Red For The Sun' is actually one of the more upful tunes from Psychical, it's certainly not a picnic of a record – yet I've found it to be rather rewarding, and refreshingly challenging.
The always excellent Fact Magazine had it down as 'Shackleton channeling John Carpenter' which is probably pretty accurate, Brian Pyles who is EE (and half of the brilliantly monikered Starving Weirdoes) certainly has Shackleton's innate knack for vocal chops that are untypical and excellent, and as for the Carpenter, well I said it was moody. You can read a little more at the Fact link above but I would listen first and read later, the joy of this album for me was buying it on a whim after hearing this one track, discovering that it was indicative but not really…and then losing myself in the rest. It's a process I'd recommend.
Check out Not Not Fun for more gloom'n'boom buy Psychical here or in a file style here