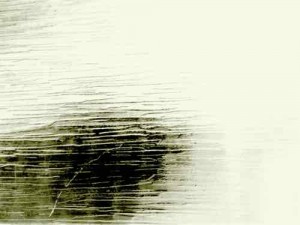 One Shot Killer – Miss Red (Pressure)
A Matter of Time – Protoje (Mr Bongo)
Every Hustler – Konshens (TJ Records)
Herbalist Party – Jesse Royal & Charly Blacks (TJ Records)
Dub Lashing – Ethiopian & Gladiators (Omnivore Recordings)
Two Bs One White – Magic Drum Orchestra (Tru Thoughts bandcamp)
Dub Hell – Ossia (Blackest Ever Black)
Tu No Me Vas – Cigarra + Nosotras (Tropical Twista bandcamp)
Baiana (Wolf Mueller's Drum Drop) – Barbatuques (Optimo Music/Selva Discos)
Dread Nourishment – Magic Drum Orchestra (Tru Thoughts bandcamp)
Shadow Dub (Adrian Sherwood mix) – Ghetto Priest (Ghetto Priest bandcamp)
The Hanging Mystery – Pope Joan II (The Whip Angels bandcamp)
Signum Viridi – Perel (DFA bandcamp)
Stars For Jorge – Len Leise (Len Leise bandcamp)
Other Blue Worlds (Instrumental) – The Orb (Cooking Vinyl)
Ramos – Ploy (Timedance)
Sway – Afriqua (R&S bandcamp)
Ghost Station – Mehmet Aslan (Fleeting Wax)
Powerhouse (Evis Version) – Autarkic (Life & Death)
La Fuga – Barbarella (Cassette Blog bandcamp)
Arms (Ralf, Germany) – Joakim (The Vinyl Factory)
Goldenfilter – The Grid (Moog Recordings Library)
Myalgia – Perel (DFA bandcamp)
Don't Be Shy – LORD TUSK (LORD TUSK bandcamp)
Clayborn – Nicolas Godin (Because Music)
Caravan – Bobby Christian (Numero Group)
Space Coordinator – Mytron & Ofofo (Les Yeux Orange)
Yar Oy – Ferda Gul (Ladies On Records)
Roy's Rolls – Ploy (Timedance)
Fluorescences – Arp (Mexican Summer bandcamp)
Opening (Welcome to Finkels) – Hamish Kilgour (Ba Da Bing! bandcamp)
No Time Like the Noir Time – Damian O'Neill And The Monotones (Dimple Discs)
Sentimientos – Los Belkings (Virrey)
Heavy Dreamer – Autarkic (Life & Death)
Track 06 Tchashm-e-Del – Morteza Hannaneh (Collapsing Market bandcamp)
Love Bucket on Friday. Last week was the 7.5 hours non-stop, it's getting serious. 7PM kick off.