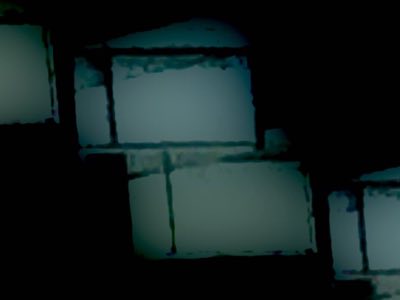 Meatraffle on the Moon (Andrew Weatherall Remix) Meatraffle (Delayed Records)
Earl Yokel (Avon Terror Corps. bandcamp)
Cosmosis Tommy Guerrero (Ed Banger)
Nore Junior Loves (Junior Loves bandcamp)
Aloha Møzaika (Public Possession bandcamp)
Paraiso – Rec-Sonidera & Satànico Dr Trvza (Cassette blog bandcamp)
Coco Fantasma (Minimal Mix) Salsa Fingers (I Lost My Poncho In Istanbul bandcamp)
Deseo (Tribilin Sound remix) Orieta Chrem (Terror Negro bandcamp)
Naylamp Tribilin Sound & Sonidos Profundos (New Latam Beats bandcamp)
Muharem Tribilin Sound & Del Bosque (DJ del Bosque bandcamp)
Gulfoss Chants (Astral Plane bandcamp)
The Void Sordid Sound System (Global Warming Records bandcamp)
Ladeira dos Inocentes – Fernando Falcão (Selva Discos bandcamp)
Narcism Killed The Chameleon (10 minutes fantasy – dj athome edit) –  Quin² (soundcloud)
QUILAT SPRING Brainwaltzera (Brainwaltzera bandcamp)
Dudlu CodeKid (Super Black Tapes bandcamp)
Cobby & His Animals (Luca Lozano Remix) Patrick Conway (Fusion Diagnostics bandcamp)
Plenty Lurka (Wisdom Teeth bandcamp)
Gemini Rising DJ Haram (Hyperdub bandcamp)
Kitka Rhythm Chants (Astral Plane bandcamp)
Treachery Spiritflesh (Avon Terror Corps. bandcamp)
Sol Plaid (Warp Japan)
Slow With The Run Middle Sky Boom & Eliezer (Eskimo)
Volcanico (Daniel Nitsch Remix) Thomass Jackson (Feines Tier bandcamp)
Compass Joint (Spaventi D'Azzurro Dub) Tom Trago/Lonely C (Compass Joint)
Ponte Carlo Snow The Woodleigh Research Facility (Rotters Golf Club)
Hit 'Em Wit Da Hee HTRK (Mistletone bandcamp)
Leave Them All Behind Helm (PAN bandcamp)
Counted Out Withdrawn x Birthmark (Avon Terror Corps. bandcamp)
A Very British Coup (ft Keith Levene/Youth/Andrew Weatherall/Mark Stewart And Richard Dudanski – radio edit) Jah Wobble (Youth Sounds)
I Love You But I've Chosen Dankness Narcissist Holocaust (Avon Terror Corps. bandcamp)
Flight Path Patrick Conway (Fusion Diagnostics bandcamp)
Always Together Stephen Cheng (Sunshine)
There's A Fire The Gaylads (Beverly's)
Found Out Treasure Isle All Stars (Treasure Isle/Heartbeat)
Roots Dub Dub Specialist (Studio One)
If you'd like to help support the artists and labels featured on Stinky Grooves and the show itself, you now can with Mixcloud Select. For no more than a mucho modest, monthly subscription you could be listening to the show a day or two before radio transmission, accessing exclusive Select-only mixes and generally getting behind the velvet rope in SG listening land. Check it.