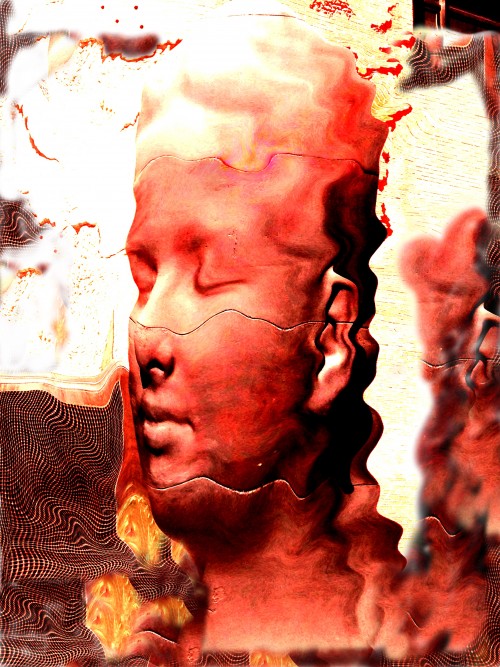 Dubbing My Way – King Tubby (Esoldun)
Jack The Ripper – Desmond Craig (Jah Lion)
Fourth World – Jackdaw With Crowbar ( Ron Johnson Records)
Union And Management – Winston Edwards & Well Pack Band (Studio 16)
Back Weh – Prince Far i & The Arabs (Daddy Kool)
Beefy's Tune – Dennis Bovell (EMI)
Caminando (Tribilin Sound Remix) – El Remolón (bandcamp)
Behold! My Kingston Crypt – Jefferson Belt (bandcamp)
Tierra De Poetas (Dub Mix) – Los Gaiteros De San Jacinto (Khaliphonic)
Dub Cha Cha – Sordid Sound System (bandcamp)
1538 Dub – Kambo Super Sound (Sex Tags Amfibia)
Looks Like We're Shy One Horse – Colourbox (4AD)
Rasta Fiesta – Sly Dunbar (Virgin Front Line)
Sealing Dub – The Skatalites, King Tubby (Motion)
Roman Dub – King Tubby (Mudies)
Addis Ababa Dub – Wackies (Wackies)
Brain Smashing (Dub Version) – Linton Kwesi Johnson (Island)
Shoot Out – Detonators (Burning Rockers)
Cousin Joe – Sugar Belly (Studio One)
Skunk Funk (Cabin Fever Mix) – Galliano (Island)
Gardens Dub – The Woodleigh Research Facility (Moine Dubh)
I Go Skank – The Casual Sexists meet Wrongtom (Rongorongo)
African Head Charge Don't Care About Space Invader Machines – Dub Syndicate (On-U Sound)
Man Next Door (Version) – The Slits (Rough Trade)
Mogwai Riddim – Naram (Jahtari)
Stereotype (Mark Stewart dub) – Mark Stewart ft Factory Floor (Future Noise)
One More Time Zentronix Dub – The Clash (?)
Edward The Eight – Joe Gibbs (Joe Gibbs)
Brace's Tower Dub no.2 – Augustus Pablo & Rockers (Yard Music)
Dub Dyon – The Upsetters (Pressure Sounds)
Sugar's Authentic Dub Disco (Edit) – Sugar B (Dub Club)
Higher Dread – Kevvy Kev (Round Trip Mars)
Verb Vendor – Phase 5 (bandcamp)
Guiding Star (Unreleased Manasseh Rmx) – Unitone HiFi (incoming!)
Iron Gate – Unitone HiFi (bandcamp)
Wretched Rub – Stinky Jim (soundcloud)
Sneeze Off – Unitone HiFi (bandcamp)
King Step (Unitone HiFi Dub) – Overproof Soundsystem (soundcloud)
Stormy – Andy Mac (Idle Hands)
Original of the pic up top taken in Barca in 2016, tonight's show going out with special love and vibes to my Catalan peeps. I'll be playing nowhere this week, or month as it goes, but Love Bucket are still doing their sponsoring ting and I'm sure they would love to see you. Next week hopefully a freshly pre-recorded show (new Weatherall album etc etc) from my West Auckland hide-out or failing that Dub will step in for a week. Thanking you.