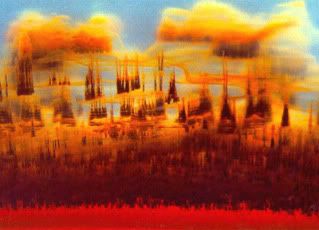 Find A Way – Natijah (Peckings)
Have Some Mercy – Assassin
Done Wid War (09 Rmx) – Busy Signal
Yuh Love – Vybz Kartel (Dre Skull)
IMF – Terry Lynn (Phree Music/Last Gang)
Tougher Love – High Stakes Crew (High Stakes)
Herb Tree (Rmx) – Collie Buddz (Sony)
Sniper Sniper – A Cutty Ranks Tale (Markus Kienzl Rmx) – Talen (Mouthwatering Records)
Streetlife – Terry Lynn (Phree Music/Last Gang)
International Roots (LD Rmx) – Mungos HiFi ft Earl Sixteen (Dub Police)
The King Of Kong – LD (Dub Police)
Coffee & Tea – Marcus Visionary & Liondub ft Johnny Osbourne (Liondub)
Shanti Riddim – Gemmy (Planet Mu)
Aesaunic – Scuba (Hot Flush)
Codsall Juniors – Mark E (Endless Flight)
Night Hunter – Air (Virgin)
SR – Jonny Trunk (Trunk)
That's Right – Lord Newborn & The Magic Skulls (Ubiquity)
Horario De Verano – Sonido Del Principe
Camina – Universildo (Hipi Duki Muzik)
Zorzal (Ft Sol De Oliveira) – Chancha Via Circuito (ZZK)
Do Ya Think Im Cumbia – Juan Pna (DJ Vampiros)
Mini Cumbia On LSD – Black Mandingo
I Know – BEAK> (Invada)
Busy Busy – Jonny Trunk (Trunk)
All Of This (James Duncan Rmx) – The Naked And Famous (Round Trip Mars)
Terms & Conditions – Mordant Music (Mordant)
Nights Off – Siriusmo (Monkey Town)
Wunderbar – Reichmann (Bureau B)
O O I A H – OOIOO (Thrill Jockey)
Pace – The Naked And Famous (Round Trip Mars)
Bikinis Y Rock – Chico Sonido (Kin Kon)
En Mis Suenos – Chico Sonido (Kin Kon)
Danza Danza – Fantasma (Soot)
Major Heavy – Shafiq Husayn ft Sonny Coates & Count Bass D (Plug Research)
(I Know A Girl Called) Jonny – Rowland S. Howard (Passport)
Chapter 2 – Shawn Lee & Clutchy Hopkins (Ubiquity)
Algerain Rock – ?/Dom Thomas (Finders Keepers)
Asiyo Belema ft Frank Holder – Mulatu Astatke (Strut)
Girl From Addis Ababa – Mulatu Astatke ft Ethiopian Quintet (Strut)
Amber Eyes – Lloyd Miller (Jazzman)
Count Ossie Warika Hill Hero – Calvin Bubbles Cameron (Uhuru Jamaica)
Lambs Bread – Calvin Bubbles Cameron (Uhuru Jamaica)
Frenz – Matumbi (Extinguish)
The Shaolin monks and the Wu have their 36 Chambers, and I reckon I've got at least a good 10 Chambers of Stench to go through to set myself up for having a decent chance of broadcasterating a half decent show on the regular. Tonight pre-show I was up to about Chamber 7, which is amassing the freshness in Traktor (and wherever else it might be) before getting my head round it, flinging in at least a couple of hours of extra listening, adding and pruning the mini-Mt Cook of possibles, potentials and really, really should plays. Then I maybe head up the road with not so much a plan, as a few vague possible routes, that I'll probably ignore as the show falls together or disintegrates, both of which (like a rammed dancefloor or an empty one) are alright in my book.
I really respect those DJs who have a show planned to a meticulous level (Duncan Campbell was the ultimate professional like that, and it showed) and we did do that a lot more with Tranquillity Bass and things like the Thursday 'Bass' Special, but with the reality that I might be hearing and downloading a tune at 8pm on a Tuesday night… and it just might be an utter killer, plus the insane access to music through blogs and the Juno's and Boomkats of the DL world, means that SG is always on the fly, and sly and potentially in the sty.
So what that little late night dribble was intending to say was tonight was an ad hoc shock, a bunch of stuff that I really wanted to play (the first Chamber is all listening from round about now till the next Tuesday thinking…must play that/ remember that one etc etc) didn't end up dropping, and a number of tunes that are going to be ending up in my year's 100 selection poked their head up again for another stenchworthy serving.
One such animal is the little gem below from Siriusmo 'Nights Off'. This is the first release on Modeselektor's new label Monkeytown and anything them Berlin electronic emperors have a hand in is worth a shufty in my book. I'm feeling a fair, unmistakable dose of the Modeselektor flavour in this track, or is there possibly a little factory down some cobbled strasse bunging out a bunch of like-minded, synth centered, decidedly-on musicians with a shared bent?
I've got with a few Siriusmo tracks here and there before, but it's all been a bit hit and miss for me. Likewise on this EP, I'm not sure if I'm down with the 3 little piggies fairytale angle, but this track and the Jean Jacques Perrey sampling (have used a slice of the same intro myself, but not nearly as cleverly) 'High Together' are absolutely stone cold blinding. Dunno what it is, but him and his Modeselektor mates have definitely got access to it.
Investigate, percolate and then make your pennies proliferate in the Monkeytown direction.
NIGHTS OFF – SIRIUSMO
Had hoped to be also posting the new video for 'All Of This' from The Naked And Famous tonight but da youtubes and vimeos are getting their turtle on in the upload stakes as I type, and my original cunning plan to have 'em up this evening was over ambitious.
So tomorrow then… Also on the way in the next couple of days is an interview with Hudson Mohawke I did last night, just for the blog. Nice and decent feller, had a couple of interesting things to say, but it was very short unfortunately. Got some more interview action on the way, a couple of which I'm excess excited about…. don't want to jinx by saying though.
righto, as you were..