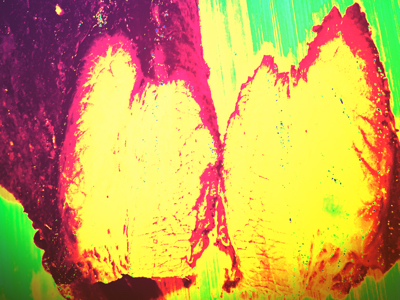 Tribulation – Kabaka Pyramid (Young Pow)
Riddim Ryda Style – Chino McGregor (Young Pow)
Lost In The Jungle – Zentash Gigawatt (Steppas bandcamp)
You – The Bug Feat. Dis Fig (Hyperdub bandcamp)
High Rise Vibration (Remix) – Iration Steppas (OBF Dubquake Records bandcamp)
Maiia – Mathimidori (Ecocord bandcamp)
April March Dub (Al Lover Remix) – Ryan Sambol (Al Lover bandcamp)
Foto Mental (Tribilin Sound remix) – Lascivio Bohemia (Edmoon Records bandcamp)
Latido del Cajoneador (Tribilin Sound Remix) – Hankel Bellido (New LatAm Beats bandcamp)
Monkey 's Dance – King Somalie (Analaog Africa bandcamp)
Fantasia Latina – Nelson y Sus Estrellas (El Palmas bandcamp)
Marble Skies (Andrew Weatherall remix) – Django Django (Because Music)
Sam Samy Sam – Hologram Teen (Ransom Note Records bandcamp)
Lavengers – Wagon Christ (People Of Rhythm bandcamp)
Nîpan – Tecwaa (Les Yeux Orange bandcamp)
Ceremony (Jonny Rock Remix) – Mytron & Ofofo (Multi Culti bandcamp)
Deeds Not Words (Surly Remix) – Yazz Ahmed (Yazz Ahemd bandcamp)
Triple Pendulum – Air Max '97 (Decisions Records bandcamp)
Feeling This – Bergsonist (3AFAK bandcamp)
Lita's Song – Maral (Leaving Records bandcamp)
Avaz-E-Del – Maral (3AFAK bandcamp)
Malibu Liquor Store – Shit & Shine (Rocket Records bandcamp)
Pharoah for President – Hologram Teen (Ransom Note Records bandcamp)
Beautiful Dark Places – James Bangura (3AFAK bandcamp)
Queendom – HHY & The Kampala Unit (Nyege Nyege Tapes bandcamp)
Triplet Re-Mahi – Craic David (Big Fresh Collective bandcamp)
I'll be 20 when I'm 40 – Mr. Mitch (Mr Mitch bandcamp)
Tribal Warrior – Bakongo (Livity Sound bandcamp)
Orange Munshine (Mungolian Jetset Mix) – Die Orangen (Malka Tuti bandcamp)
8 Ubers (Tribute to DJ Jaivane) – Teno Afrika (Awesome Tapes From Africa bandcamp)
Side A 21:18 (Excerpt) – Pye Corner Audio (Sonic Cathedral bandcamp)
A Glimmer Of Light – Koyil (DiG Records bandcamp)
Ash Bay – WULFFLUW XCIV (Hakuna Kulala bandcamp)
Bursting Thru The Gates – HHY & The Kampala Unit (Nyege Nyege Tapes bandcamp)
Palo de agua – Raúl Monsalve y los Forajidos (Olindo Records bandcamp)
Cream Submarine – Coma World (Byrd Out)
Rock Eagle Rock – Hologram Teen (Ransom Note Records bandcamp)
A.A.A.A. – Working Men's Club (Heavenly)
Poiesis – The Woodleigh Research Facility (Rotters Golf Club)
Out at Hallertau Clevedon on Sunday 12.30-4.30 with Dubhead, on Saturday we're both playing at the Midnight Riders Meets The Naram Rhythm Section LP Release Party, it's going to be big. Line up below.