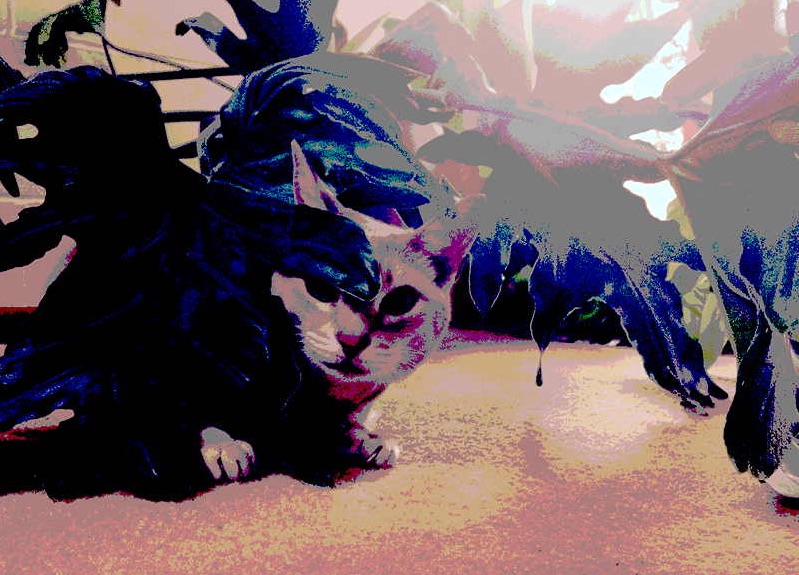 Vitals – Coldcut x On-U Sound ft Roots Manuva (Ahead Of Our Time)
Mediolana (The Sacred Sphinx Of The Nile Destiny Dub) – Dub Trees (bandcamp)
Weed Weed (Dancehall Mix) – Rumble Ft. Blackout JA (Liondub International)
Ask My Granny – Queen Ifrica (VP)
Tribute To Kebra Hi-Fi – Kingston All Stars (Roots & Wire)
Campesino – Ondatropica (Soundway)
La Noche – Grupo Manati (Vampisoul)
Guerrero Andino (Lascivio Bohemia remix) – Tropikhongo & Pablo Pachacutik (soundcloud)
Metele Caliente – Diamante Moya Smink (bandcamp)
Soft – Lucas Lead (Folcore bandcamp)
Pal Celestial – Lucas Lead (Folcore bandcamp)
Welt 4 – Cologne Tape (Magazine)
Courant Rouge – Shelter (International Feel)
Bubblegum (Andrew Weatherall remix) – Confidence Men (soundcloud)
Welt 8 – Cologne Tape (Magazine)
Division – Golden Bug feat. Diego Hdez (La Belle)
The Silverback – The Heliocentrics (Soundway)
Øl på SM-Art Bar – DJ Sotofett (Börft Records)
Frosted Glass – Hot Sugar (Noise Collector)
Mi Mujer ( 17 Remastered Edit) – Nicolas Jaar (Wolf + Lamb)
Stabilize – Paul St. Hilaire (Sushitech Records)
UBER SPLIFF TO GATWICK – DIAL 666 8100 (Ninja Tune)
fullmoon – Ryuichi Sakamoto (Raster-Noton)
Dove's Blood – Hot Sugar (Noise Collector)
Do You Hear Them – Pye Corner Audio (Death Waltz)
New Dawn – Moon Duo (Sacred Bones)
Gomina! – Golden Bug (La Belle)
Kamp Krusty – Dreems (Multi Culti)
Bird – Kelly Lee Owens (Smalltown Supersound)
Abrupt – Innershades (Hot Haus)
Theme For Abergail – HLLW (Lobster Theremin)
The Spiral – Pye Corner Audio (Death Waltz)
Mist – Farbror Resande Mac (Horisontal Mambo)
Late Night New City – Joakim (Because Music)
Unmanned Scanner – Damaged Bug (Castle Face)
Mirror's Edge – Moon Duo (Sacred Bones)
Chalice – Hype Williams (here)
Lunes – Lucas Lead (Folcore bandcamp)
Baat'in – El Mahdy Jr. ft HAMORABI 13th IMAM (Boomarm Nation)
Ay what a hevening, I never ever consider Stinky Grooves as a chore, or an ask or suchlike but tonight I have to say it was a real mission to get in and back, that is some preponderantly unpragmatic precipitation. Looks like a week of it and the only remedy for something like that is Friday tappymytosis at Love Bucket… I'll be stirring the groovesome gumbo and giving it some melodic muddle stick from 7-11, or later if there's enough of yooze. Last week was pure delight and the start of a mighty weekend of musical murderation including the bFM hearty Illuminati shindigulations at Golden Dawn on Saturday and the unbridled good vibes of the Auckland International Cultural Festival the next day, t'was busy and bootiful, more please.