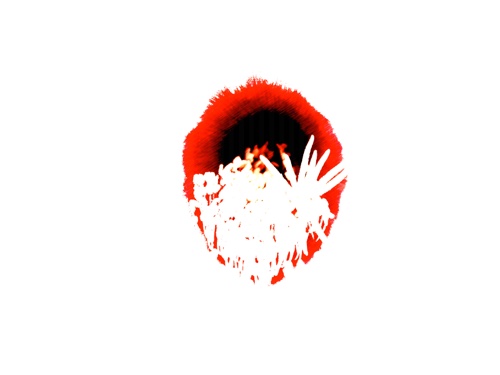 Onda Dub – Krikor Kouchian (L.I.E.S)
Understand What Black Is (Mala Remix) – The Last Poets (Studio Rockers bandcamp)
End Of The Death – Mars89 (Bokeh Versions bandcamp)
King's Riddim – Ras G & The Afrikan Space Program (IZWID bandcamp)
Possibility – Chief Checker (Original)
The Countryside Is Great (Version) – Emerson Kitamura (EM Records)
Ábrete Sésamo – La Redada (VAMPISOUL)
Cookie – Plastic Toy Sounds (soundcloud)
Triste Corazon – Dj Jefferson (pon mediafire)
The First Ants – Suna no Ue O.R. ft Barrio Lindo (Tropical Twista bandcamp)
PULSATRON – PANCRUDO (PANCRUDO bandcamp)
MAESTRO DEL KIOSCO – PANCRUDO (PANCRUDO bandcamp)
Who U Think U Are – Al Dobson Jr. (IZWID bandcamp)
Abandoned in Space – Christoph El Truento (IZWID bandcamp)
Dance to the Conga – Art Alfie (Toy Tonics bandcamp)
Heilige Seidhr – The Woodleigh Research Facility (Höga Nord bandcamp)
Window – Thomas Fehlmann (Kompakt)
Hermano Dub – Krikor Kouchian (L.I.E.S.)
Untitled – Inigo Vontier (XXX999)
Anglers Paradise – Bronze Savage (Invisible Inc bandcamp)
Visitor From The Ocean – Mars89 Bokeh Versions bandcamp)
Plomo Riddim – Krikor Kouchian (L.I.E.S.)
As a Man – Anna Calvi (Domino)
Feast to Famine – Mark Lanegan & Duke Garwood (Heavenly)
The Morning After – Spiritualized (Fat Possum)
The Bogans (are having all the fun) – Spencer P Jones (Spencer P. Jones bandcamp)
Witches Valley – The Limiñanas ft. Anton Newcombe (Höga Nord bandcamp)
Les Gardienne dDe Clés – Ziad Rahbani (Parlophone)
Beat, Beat, Beat – Elias Rahbani (Parlophone)
muggy – Dean Blunt (wetransfer)
La La La Land – Superpitcher (Studio Barnhus bandcamp)
1st 44 – Aphex Twin (Warp)
Fleas Dance – Giampiero Boneschi (Vinilisssim)
Rock Your Baby  – Emerson Kitamura ft MMM (EM Records)
Cherish – Yves Tumor (Warp)
DubSqueezeYuh! – SKRS (Boomarm Nation)
When the Rain (Vocal Version) – Danny Red (Roots Garden bandcamp)
When the Dub (Dub Mix) – Manasseh (Roots Garden bandcamp)
Thanks and Praises  – Phillip Fullwood (Pressure Sounds)
Love Bucket on Friday, as we does. Don't forget The Man From Mo Wax screening next week at the Hollywood in Avondale, been told the film is good, the shindig afters certainly will be with Cian & Vee, Dylan C, Manuel Bundy & yours truly. Earlybird tickets have gone/flown so don't fuck around.