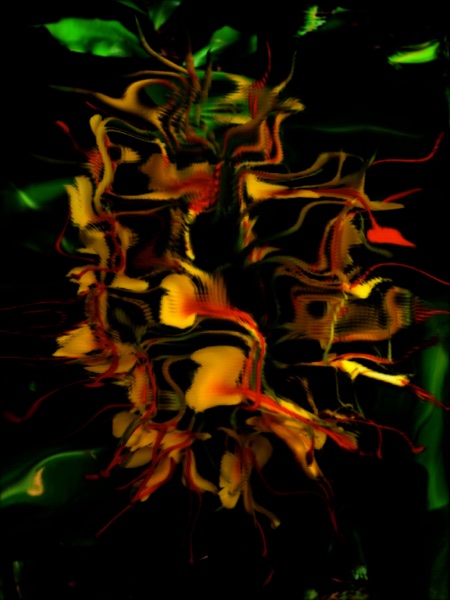 Dub Outta Rome – Addis Pablo ft Earl Sixteen (APM/Dub Shot)
Throne – Koffee (Columbia)
Second Chance – Lila Iké (In.Digg.Nation Collective)
Give Me Dub – Christoph El Truento (Cosmic Compositions bandcamp)
Dem Nah Dub – JStar (Jstar bandcamp)
Pajelança – Pedro Canoeiro feat. Jeferson Leite (Casa Caos bandcamp)
Mot Mot – El Buho (Shika Shaka bandcamp)
Rite (Disco Halal Mix) – The Organism & Moscoman (Disco Halal)
Mirage – Mori Ra (Berceuse Heroique)
Cuero – Dos Ritmos (Klasse Wrecks bandcamp)
I'm Just Too Shy – Puma & The Dolphin (Crevette Records)
Time Computer – DJ Fett Burger & Stiletti Ana (Freakout Cult)
Gold's Gym – Krikor (Krikor bandcamp)
Tzompantli – Tala Vala (Tala Vala bandcamp)
Diorama (Roe Deers Remix) – Silent Echoes (Rotten City Records bandcamp)
Shabak Shalom – Red Axes (Phantasy Sound)
In the Wreck Room – Lee Gamble (Hyperdub bandcamp)
Intellectual Thinking – New World Music (Numero Group bandcamp)
The Gates of Dub – Bunny Lee, Prince Jammy & The Aggrovators (Pressure Sounds bandcamp)
Stars, False, Fading – Tiny Ruins (Tiny Ruins bandcamp)
La Hamak Adhabouna (my suffering did not concern you) – Zedan Ibrahim (ShellacHead bandcamp)
Lost In Lindos – Tarjei Nygård (ESP Institute bandcamp)
Crown Electric King – Delaney Davidson / Bruce Russell (Ilam Press Records bandcamp)
patt 2 – Pavel Milyakov (Bercuese Heroique bandcamp)
Through – Bendik Giske (Smalltown Supersound bandcamp)
Di-Gue-Ding-Ding – Michel Legrand (Vadim Music)
Danger – unloved ft Barry Woolnough (Heavenly)
Cold Enough to Climb – Tiny Ruins (Tiny Ruins bandcamp)
Low – Steven Legget (Firecracker Recordings bandcamp)
Decree For A Refugee – Kah x McKenzie (Avon Terror Corps bandcamp)
Y – Yokel (Avon Terror Corps bandcamp)
Kn Lights #1 – AyGeeTee & Birdy Earns (Seagrave bandcamp)
Schway Dub – Sandy Lynch (Avon Terror Corps bandcamp)
Laid Down – Jay Glass Dubs ft. Yorgia Karidi (Bokeh Versions bandcamp)
Daisy Dub – log(m) & Laraaji (Invisble, Inc. bandcamp)
Watusi Ceremonial Dance – Chaino (Dionysus Records)
Liquido – Golpe De Estado (Discos Capablanca)
This week will be the trad Love Bucket from 7 on Friday night. On Sunday Dubhead and myself will be giving it a reggaematical rub in Riverhead at the Hallertau mothership, usual scenario 12.30 – 4.30PM, grinning selectors – ska, roots, rocksteady, dubwise, so-fist-icated dancehall and a touch of the weird.