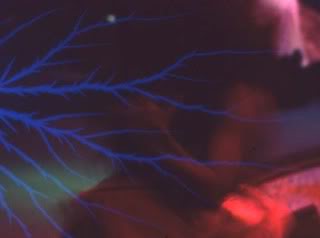 Wine Fi Di General – Bounty Killer (Skatta Productions)
Fi Di Gyal Dem – Chino (Skatta Productions)
Calling – Elephant Man (Skatta Productions)
It's On – Lukie D (Skatta Productions)
Baddis – Mr Vegas (Skatta Productions)
Bar Mitzvah Riddim – Skatta (Skatta Productions)
Tuk In Yuh Belly (Murlo Rmx) – Leftside & Esco (soundcloud)
Buss A Blank – Delly Ranx (Madd Sniper Productions)
Not Selling My Soul – Gappy Ranks (Madd Sniper Productions)
Turn It Up – Tarnachyla (Madd Sniper Productions)
Buena Persona (den5hion rmx) – Lido Pimienta (soundcloud)
Gritona Atravida – Calle Yeah (soundcloud)
Clandestino (The Peronists Rmx) – Mano Negra
Sopetran – Calavera y La Popular Independentiente
Calypso (Sonora Rmx) – Round Table Knights (soundcloud)
Buenas Noches, Te Amo – Den5hion (soundcloud)
Accorde Don – Debruit (Civil)
Lil Zurna – Debruit (Civil)
Top Knot – Cornershop (Ample Play)
Evolve – Pharoahe Monch (Duck Down)
TANGOLF – Domo Genesis & Hodgy Beats
My Chain (Jonwayne's Basement Mix) – Gucci Mane
Flashing Before Your Eyes – Scratch 22 (Round Trip Mars)
Hollow Bone – Scratch 22 (Round Trip Mars)
Espanolo Kolo – A Hawk & AHacksaw (L.M. Duplication)
The Loser (Xeftilis) – A Hawk & AHacksaw (L.M. Duplication)
NYC – Burial (Hyperdub)
Surfer's Hymn (Actress Primitive Patterns Rmx) – Panda Bear (Paw Tracks)
Ghosten – Kyle Hall (Third Ear)
Welt Am Draht (Die Vogel Version) – Pantha Du Prince (Rough Trade)
Medicine Man – The DHDFD's (Round Trip Mars)
Run Around – Moon Duo (Sacred Bones)
In The Sun (Purling Hiss Rmx) – Moon Duo (Sacred Bones)
No Llores Mas – Morena y Clara (Hundergrum)
A Meter El Gol – Bambino (Hundergrum)
Montecarlo Beach – Adolfo Waitzman Orquesta (Hundergrum)
Pantum Lana – Murry (Now Again)
El Hombre de Hoy – Greg Segura y su Orquesta (Hundergrum)
Amb Aquells Ulls Tan Blaus – Fernando Orteu (Hundergrum)
Hyperspheres (Caribou Edit) – Orchestra of Spheres (Sound Explorers)
See Through You – The Oscillation (All Time Low)
Maxwell's O (The Horrors' Tom Furse Speed Up Slow Down Rmx) – CLOUT! (RCRDLBL)
The Biro Pen – Cornershop (Ample Play)
Who Snatched The Baby? – The Band Of Holy Joy (Flim Flam)
At The Vulturul Negru – A Hawk & A Hacksaw (LM Duplication)
Communication – Scratch 22 (Round Trip Mars)
Key To The Kingdom – Emerald City (Banished From The Universe)
Ah the worlds collide, what a wonderful thing that is. Cordel 'Skatta' Burrell knows a bit of that having made his name with the still sizzling 'Coolie Dance' rhythm back in 2004, his combo of yard bashment pressure and sub-continent strains broke out from JA to the upper echelons of the hip hop world, and beyond. His new'un 'Bar Mitzvah' is pretty self-explanatory – getting hefty on the hava nagilas and matching the sidelock with the dreadlock. It's a ripper and I reckon that's reflected in the vocal cuts, which are a cut above the current standard Kingston fare.
It might possibly be a bit too fruity to blow up like 'Coolie Dance', but then again that may well be the making of it. My full support is guaranteed, like last year's The Caribbean Girl' rhythm from Bambino & Juss Buss it's a welcome reminder about how much fun dancehall can be, and how dull the regulation JA gear really is right now.
Out of the first round of artists there's worthwhile cuts from Chino, Lukie D and Elephant Man as well as this scorcher from the Warlord…. Bounty Killer. Enjoy…..