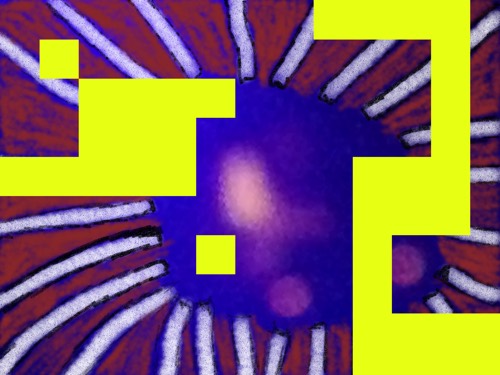 Champion (Dubmatix Remix) – Rukus Ft Ward 21 (Raider Records)
Dry Your Tears (Amp Outernational Remix) – Zion Train (Elastica Records)
Enter A Raffle Win A Falafel – Equiknoxx (DDS)
CHOP – GAIKA (Warp)
Definition Dub – Jay Glass Dubs (Hylé Tapes bandcamp)
Cado – Andy Mac & Ossia (No Corner bandcamp)
Plantain Porridge – Equiknoxx (DDS)
Pregones – NATIVO (Folcore bandcamp)
Joselito – Tribilin Sound (Folcore bandcamp)
Caminante del Mayab – Lucas Lead (Folcore bandcamp)
Miel dubejas – Qechuaboi (Folcore bandcamp)
The Dream – Victor Rice (Easy Star)
Merry Mithrasmas (A.L.F.O.S. Dubplate) – Andrew Weatherall (Rotters Golf Club)
Punk Episode – The Long Champs (Tici Taci)
Villajoyosa – Prins Thomas (Prins Thomas Musikk)
In Bath With A Salmon – Palmbomen II (MMODEMM bandcamp)
That's Enough – Shit & Shine (Rocket Recordings bandcamp)
Baris (Oceanvs Orientalis Remix) – Acid Pauli (Ouie bandcamp)
Hadiza – Mikeburns (Legalize Lambada)
Almost Transparent Blue – Higamos Hogamos presents Spacerocks (Invisible Inc bandcamp)
Who's Afraid of Justin Biber – Pilocka Krach + Werkstatt (Monika Enterprise bandcamp)
Head Rejection – Thomass Jackson (Calypso)
Kachi Kachi (Unreleased Funky Mix) – In Flagranti Feat. Ayakamay (Codek bandcamp)
Crime Wave Rock – Escape-ism (Merge bandcamp)
La Nouvelle Epoque (Autarkic Remix) – V ( Le Temps Perdu)
Feel Di Kouala Vybz – Simo Cell (Livity Sound)
Repetition – Gudrun Gut + Werkstatt (Monika Enterprise bandcamp)
Organ 1 – Henrik Rylander (Höga Nord bandcamp)
Nau – buttechno (johns kingdom bandcamp)
Men With No Memory – Torn Hawk (Rush Hour)
Bullied by Love – JK Flesh (Downwards)
Thunder Claps – Robert Logan (Slowfoot bandcamp)
Head Rejection (Boot & Tax Remix) – Thomass Jackson (Calypso)
Ay ay what a week to re-enter the fray… Weatherall & Johnston was monstrous on Saturday and I'm always chuffed to be given a license to chug and permission for explorations in the gentle doof. This week I'll be playing at Golden Dawn on Thursday, Love Bucket on Friday from 7-10PM (followed by Dub) and out at Villa Maria on Sunday…busy busy.