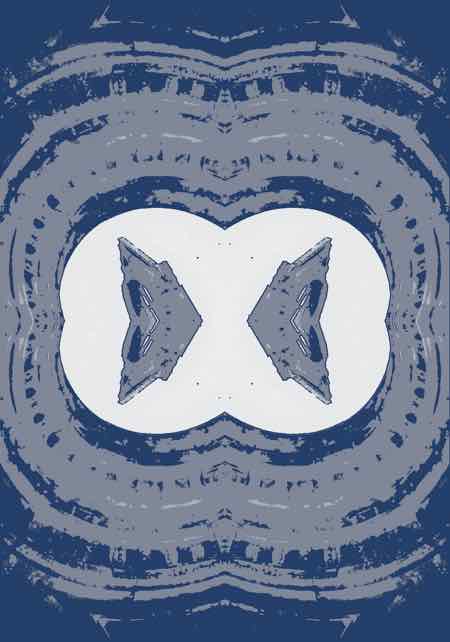 Smash And Scatteration – Roger Robinson (Echo Beach)
Higrade Skanking – Echoslim X Nicko Rebel X Mr. Williamz (Nicko Rebel)
Raggamuffin Soldier – Naram ft Robert Lee (Scotch Bonnet)
Aztec Riddim – Coldcut & On-U Sound feat. Adrian Sherwood (Ahead Of Our Time)Assylum Seekers – Big Youth (Fe True)
Care Home (Sordid Sound System Dub Mix) – Jacob Yates & The Pearly Gate Lock Pickers (Va Va Records)
Solo Quedan Las Heridas – DJ Caution (soundcloud)
How Deep is Your Low (Take 1) – Jin Yerei (bandcamp)
Maria La Baja – Roberto Lopez (bandcamp)
La Mano Descompuesta – Pedro Laza (Vampi Soul)
La Cumbia Del Carnaval 2017 Limpia Los Pipopes – DJ Padrinomix (soundcloud)
Chineke Me (Tribilin Sound Remix) – Sonikgroove ft Flybiz (soundcloud)
Yo soy como el Tigre (Nixtamal remix) – Pedro Aznar y Leda Valladares / Nixtamal (bandcamp)
Vasija de ti – Nixtamal (bandcamp)
Something Dark – Woman's Aid (bandcamp)
Koinos – Laurel Halo (Hyperdub)
Call Girl – System Olympia (bandcamp)
A Tilt Remains – Art Of The Memory Palace (bandcamp)
Year of the Funky – Bei Bei & Shawn Lee (Légère Recordings)
How To Cheat – Autarkic (Disco Halal)
Back To – DJ Groov (10 Pills Mate)
Kaif – Andrew Weatherall (bandcamp)
Tantram Power – Red Axes (bandcamp)
Green Sugar – Kikagaku Moyo (bandcamp)
For Your Smile – Bei Bei & Shawn Lee (Légère Recordings)
THIRTEEN – Surly (Polish Juke)
Touch The Sky – painspeople (bandcamp)
Let The Water Run – Autarkic (Disco Halal)
Roulette – Delia Gonzalez (bandcamp)
Torso Corso (Curses Edit) – Lizzy Mercier Descloux (soundcloud)
Make It Right (Andrew Weatherall vocal remix) – Frank Butters presents Cult Of Glamour
Nnom Mot (Ry9n & Knid edit Over dub) – Douglas Mbida
Lonely weeks of mine – My Own Ghosts (bandcamp)
2.1 Woman – H.Grimace (Self Architect)
4Q 510-511 – Surly (Polish Juke)
Scare Em To Death – Surly (Polish Juke)
Milk And Biscuits – Proc Fiskal feat. Craig Polonis (Hyperdub)
Blayboy – Martin Rev (Atlas Réalisations)
Soray Dub – Lo Kindre (bandcamp)
Ethiopian Dub – Bukkha (Dub-Stuy)
Two Sevens Clash Prophecy Revealed – Culture ft Mr Bojangles (VP)
Fulfillment – The Mighty Two (VP)
Thanks for all the delightful texts, communications and what have you tonight (apart from the prat who still rings to ask for requests…no thanks, no nothing for him), tis always appreciated. Friday I'll be doing the usual unusual at Love Bucket from 7pm till whenevs. The following morning I'll be at Alpress in Drake Street flogging off some more of me vinyl, already have some good titles priced up and expect to have a lot more together by Saturday morning, theres some wicked other vendors too, this will be a winner. 8am for earlybirds, gold coin entry after 9. Flyer below.