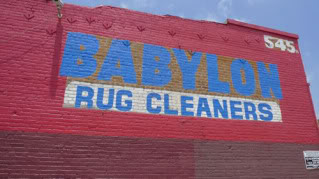 Opera – Busy Signal (VP)
Busy Latino – Busy Signal (VP)
Yes Dawg – Busy Signal (VP)
War Dance – The Heatwave & Serocee (Heatwave)
He Was A Friend – King Kong (Dug Out)
He Was A Friend Dub – King Kong (Dug Out)
Porque – Jahmiga (Jahmiga)
Zulu – Hey-O-Hansen (Pingipung)
Moses (Forsaken Remix) – Dubkasm (Sufferahs Choice)
City Walls (Gemmy Remix) – Dubkasm (Sufferahs Choice)
Pop Pop Epic – Digital Mystikz (DMZ)
Livin Different – Digital Mystikz (DMZ)
Untitled – Joe (Apple Pips)
Basta Ya (Todos Somos Inmigrantes) – El Remolon ft Lido Pimienta (ZZK)
Pintar El Sol (Chancha Via Circuito Rmx) – Miriam Garcia & Alicia Solans (ZZK)
Buena Malicia (Los Amparito Rmx) – Carla Morrison (soundcloud)
Tropikalipsis – Kumbia Queers (Comfort Zone)
Los Poderes – Rita Indiana Y Los Misterios (Dutty Artz)
Me Gusto (Sonora Rmx) – Mexicans With Guns ft Chico Mann
Mandal/Metel II Sukkar Ala II Shai (I Don't Know Like The Sugar In Tea) – Omar Souleyman (Sublime Frequencies)
Ngozi – BBC (Honest Jons)
Lloyd Lets Loose – Lloyd Miller & The Heliocentrics (Jazzman)
Latin Lloyd Miller & The Heliocentrics (Jazzman)
Howl – The Drive (Strut)
Blockhead – The Monks (Strut)
Funky Message – Heroes (Strut)
No No No – LA Vampire & Zola Jesus (Not Not Fun)
Searching – LA Vampire & Zola Jesus (Not Not Fun)
Glory Gongs – Forest Swords (Olde English Spelling Bee)
Rattling Cage – Forest Swords (No Pain In Pop)
Solitude Is Bliss (Canyons Rmx) – Tame Impala (Modular)
Femme Fatale – Aloe Blacc (Stones Throw)
Estrella – Tom Eno (Jack 2 Phono)
Cinco (Chancha Via Cicuito Rmx) – The Ruby Suns (Sub Pop)
La Guajira – El Remolon (Chusma)
Fatbot Es Lim (Tremor Rmx) – Tremor/Intima (ZZK)
Karibu Ya Bintou – Baloji ft Konono No 1 (Kraked)
Polocaust – Mr Oizo & Gaspard Aguge (Ed Banger)
Rubber (Flying Lotus Remix) – Mr Oizo & Gaspard Aguge (Ed Banger)
Seven Down Six Across – Allez Allez (RVNG Intl)
In time honoured tradition here's an odd one from Pocohaunted's Amanda Brown (LA Vampire) and Former Ghosts' Nika Roza Danilova (Zola Jesus). I kind of run 50/50 on both their stuff, alternating between wondering if it's desperately tryhard and iffy, or swooning at the possibilities of swoonsome lo-fi dubbedoutness – and how there's still unfinished business on that tip from that time, post-punk and pre-future actor nonces in kilts and frilly shirts, when experimentation was far more prevalent than it often feels it is today. Back when I were a lad…. I'll grab my rocking chair and travel rug.
Hanyways this version of Dawn Penn's 'No No No' (well actually Robert Parkers but I suspect they are ..ahem riffing on her version) will maybe delight some, and definitely wind up others. Good. Leave some eloquent abuse in the comments if you feel the latter, personally I love it for a thousand reasons. I met Dawn Penn in Melbourne recently actually, even though I didn't go to see her show, and she was proper lovely.
There's also some right crackers on the rest of the 7 track release, I'm already big on 'Searching' , 'Bone Is Bloodstone' and 'Looking In' too, and I only picked up on it today!
I bought it from Boomkat, you can too, right here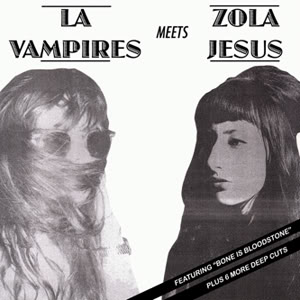 As a wee bonus – in some ways similar, in others completely different I'm rating the sound of Liverpudlian Forest Swords.
His 'Dagger Paths' EP on Olde English Spelling Bee certainly got my attention and Rattling Cage (check video below) from his upcoming single on No Pain In Pop holds and raises. Again it's lo-fi tackle, deliciously haunted with genuine dub touches that pack far more punch than some rent-a-skank rankness.
Buy here (digi only, wax sold out)
ForestSwordspace

Check this fruity freshness from Mr Oizo and (Justice's) Gaspard Auge, it's editlicious and I'm rather fond of this track and the excellent EP it comes from, which I can't link to as it's either not out yet or my google skills are as lame as the English defence. Let's not go there,or France or Argentina Brazil or Italy… etc etc
And yus Thursday will be Aormatherapyising merrily at the Ginger Minx, and also tomorrow night I will be Dylan C's guest for the Loop Sessions at Rakinos on High Street. Would be toppity notch to see any StinkInc readers (and what a growing mob you are) at either of them thar delightful events… Piyow.