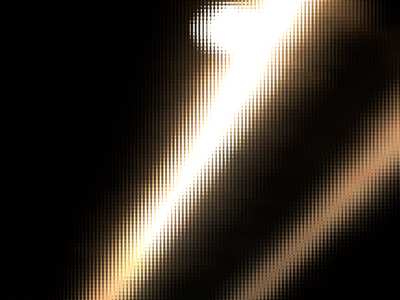 Them Told ( Steppers Regret Dub) – Stinky Jim + Mighty Asterix (Stinky Jim bandcamp)
Richa Negri – Ao Inoue (Mole Audio bandcamp)
Black Rabbit Dub – Prince Fatty Feat. Shniece McMenamin (Prince Fatty bandcamp)
Life Matters Rhythm – Dj Karim (Stainless Music)
Stress Relief (Tun up the Sound) – Kabaka Pyramid (Stainless Music)
Work & Save – Lutan Fyah (Stainless Music)
Pressure (Remix) – Koffee feat. Buju Banton (Promised Land)
Hotel Ritmo – Ejder Kazar (Casa Caos bandcamp)
Version 96 – Ao Inoue (Mole Audio bandcamp)
Tic Toc (Darkness Version) – A Man Called Adam (A Man Called Adam bandcamp)
Space Garage (Original Version) – Space Garage (Periodica Records bandcamp)
Master Incision (Legowelt & Maiovvi Remix) – The Rattler Proxy (Just Gazing Records)
Pina (Curses Edit) – Transistorcake (Eskimo)
Cocktail Op. 2 (Curses Edit) – Transistorcake (Eskimo)
Domestic Tasks (Tolouse Low Trax Remix) – Sébastien Tellier (Sebastian Tellier bandcamp)
Luz y Dos – Die Jungle (Playground bandcamp)
Frequency (Luke Vibert Remix) – Altern 8 (Mark Archer bandcamp)
The Wriggled Wind – Howie Lee (Maloca bandcamp)
Thought Experiment (Loraine James Remix) – Object Blue + TSVI (Nervous Horizon bandcamp)
Phase 5 – 3Phaz (3Phaz bandcamp)
Light Dub – Sunun (Idle Hands bandcamp)
Return to the towers – DEADBEAT + The Mole (BLKRTZ bandcamp)
Yalta – Tvii Son (MIC bandcamp)
Running to Chad (DJ Python Remix) – Baba Stiltz (Baba Stiltz bandcamp)
Soft Rocks With Socks – Parris (Wisdom Teeth bandcamp)
The Spell (Burial Mix) – Charles Webster + Ingrid Chavez (Charles Webster bandcamp)
Forward Flamingo (DJ Plead Remix) – rRoxymore (Don't Be Afraid bandcamp)
Thunder Road – Kevin Rowland (Cherry Red)
Love-Lore 2 (Knight Rider/Raymond Scott/Mauricio Kagel/Eddie Grant/Gary Numan) – Deerhoof (Deerhoof bandcamp)
Calentita [Unloved Remix] – The Limiñanas + Nuria (Berreto Records)
Won't Turn Back (Dennis Bovell dub) – Vic Godard & Subway Sect (Gnuinc bandcamp)
Free – Sault (Sault bandcamp)
Neon Lights – Ebony Steel Band (Om Swagger)
Wachigirl – Nicola Cruz (Nicola Cruz bandcamp)
City Contours – the Woodleigh Research Facility (Rotters Golf Club)
Dub and myself will playing out at Hallertau Riverhead this Sunday, you know the drill 12.30 – 4.30, best to book a table first to avoid disappointment.