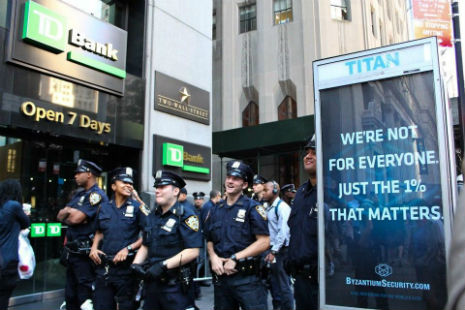 Cos I'm Black – Nerious Joseph (Real Talk)
Slow Down – Fuzzie Barz (Real Talk)
Do We Believe – Peter Hunnigale (Real Talk)
Another Day – Max Romeo (Real Talk)
Want Love – Marcia Griffiths ft Tanya Stephens (VP)
Mr Judge – Konshens (Digital B)
For Me – Tarrus Riley (Digital B)
Nuh Care About Youths – Lutan Fyah (Digital B)
Send Praises – Cali P (Digital B)
Pleasure Of The Dance – Ruts DC (Rongorongo)
Tek A Draw – Busy Signal(I Strong)
Heh Heh – Hawkeye (I Strong)
Good Girl Formula – General Degree (I Strong)
Watch TV – Ninja Kid (I Strong)
My Man – Spice (I Strong)
Good Up – RDX (I Strong)
Weed Smokers – Vybz Kartel (Head Concussion)
Chinito Rulo (Dengue Dengue Dengue Cumbiaton Refix) – Ranil y su Conjunto Tropical (soundcloud)
El Hombre Celoso (Thornato Remix) – Thornato (soundcloud)
Cumbia Semantica – Bigote (soundcloud)
El Caudillo del Sur – Centavrs (free)
Entrecalles – Pa Kongal (soundcloud)
The Queen Rat – Coin locker kid (bandcamp)
Annabelle – Coin locker kid (bandcamp)
#sadlife – Jane Deezy (soundcloud)
Bitch, Dant Kill My Vibe – Kendrick Lamar (TDE/Interscope)
M.A.A.D. City – Kendrick Lamar ft MC Eiht (TDE/Interscope)
The Q & A – Zilla Rocca (bandcamp)
He Is I And I Am Him – Small Professor (bandcamp)
Cri (Kelpe Rmx) – Debruit (Civil Music)
Detached Living – Rites Wild (Not Not Fun)
Make Love Ask Questions Later – SJD (Round Trip Mars)
Wolves- SJD (Round Trip Mars)
Bullet For The Bagman – Menahan Street Band (Dunham)
Book Of Slim – Gene Harris (Blue Note)
Mischief – Swindle (Deep Medi)
Old Era – Joker (Kapsize)
Belfast – Swindle (Deep Medi)
Hey! – Totems (bandcamp)
Utopia Is – Camera (Bureau B)
Watch The World From A Plane – Zombie Zombie (Versatile)
Deep Cut (Live Edit) – Ital (Planet Mu)
Jack – U.S. Girls (Fat Cat)
Led Zeppelin – Tame Impala (Modular)
E-Go – Camera (Burea B)
NCR – Ike Yard (Factory America/Desire)
Animal Space – The Slits (Rongorongo)
Fear Thy Kisses – L.A. Vampires ft Maria Minerva (Not Not Fun)
Lad Om Riddim Ny – Helgeland 8-bit Squad (soundcloud)
Same Thing Twice – Chantage (Rongorongo)
Feel No Pain Version – Jackie Brown (Telegraph)
Check the post below for this weeks addition to thee great uploading of many Stinkmixes and Stinkbombs online – this time around it's a dancehall reggaematical affair of collateral crucialities from 8 years ago that goes by the name of Friendly Fire…. enjoy it on Mixcloud or grab the dl while it's around.