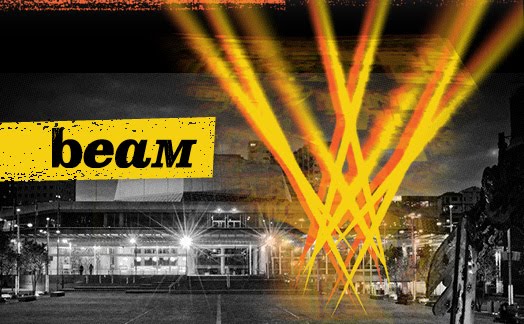 Ammagideon Dub – Augustus Pablo (Pressure Sounds)
Missing Link – Augustus Pablo (Pressure Sounds)
Missing Link Dub – Augustus Pablo (Pressure Sounds)
Bitter Sweet – Jesse Royal (Xterminator)
Bad Weather – Richie Spice (Xterminator)
In This Together – Luciano, Louie Culture & Terror Fabulous (Xterminator)
Gunzalis – Luciano (Xterminator)
Dem Try A Ting – Sizzla (Xterminator)
Face Me If You Can Version – Xterminator Crew (Xterminator)
Bounce – Busy Signal (Equiknoxx)
Conquer – New Age Steppers (On-U Sound)
El Chapo Guzman (Kongal Refix) – Yelram Selectah (soundcloud)
Dos Cervezas (Thornato Rmx) – Boogat (soundcloud)
Black Dragon – Black Mandingo (free)
Me Oh My (Quiet Village Rmx) – Bryan Ferry (Virgin)
Flying Dream Ford & Lopatin & Tamaryn (Mexican Summer)
While You Dooooooo – Teebs (Brainfeeder)
A Relationship With The Sublime – The Caretaker (History Always Favours The Winners)
Rhythmische Befreiung – Atom (Rather Interesting)
Isaura – Jah Wobble & Julie Campbell (Cherry Red)
Guerilla Warfare – LD & Cluekid (Ringo)
I Remain – Zhou (Punch Drunk)
Digital Fractal – Zomby (4AD)
Quante Jubila – Singers & Players (On-U Sound)
Meditation Stick (Syncom Data Rmx) – Mystica Tribe (SD Records)
Cumbia Del Mar – Los Hermanitos Ferreyra (Soundway)
La Muerte – Tono Fernandez (Soundway)
Me Quedo Con el Viejo – Cresencio Salcedo (Soundway)
Cumbia Negra – Jaime Simanca y sus Fandangueros (Soundway)
Dulce Lamento – Nacho Paredes con Los Vaqueros Sabaneros (Soundway)
La Fullera – Conjunto Ritmos del Caribe (Soundway)
Suburban Dream – The Stepkids (Stones Throw)
Tonight – Canyons ft Kevin Parker (Modular)
Inna Gadda Da Vida – Shawn Lee's Incredible Tabla Band (Ubiquity)
We Belong To The Cosmos – Superspirit (free)
La La – The Stepkids (Stones Throw)
Bairns – S-Type (Lucky Me)
Nothing Is Sacred – Mark Stewart ft Eve Libertine & Slope (free)
Shameless (Pilooski Rmx) – Bryan Ferry (Virgin)
Tales From A Nomad (Frisvold & Linbaek Rmx) – Kohib (Beatservice)
Here's a blurble on Beam which is going on for the next 3 weeks in Auckland's Aotea Square. I'll be running 2 hours of Round Trip Mars hooha tomorrow night from 9, it's free, would be great to see you… yowza
BEAM is an installation running until Xmas Eve, featuring eight searchlights which have been placed around Aotea Square in central Auckland to create light patterns across the night sky, every evening from 9pm-12. The fine folk at The Edge, who run things in that part of the world, approached Stinky Jim about providing a soundtrack for this lightstravaganza and we thought what could be more Auckland than a quartet of RTM's finest artistes mixed and blended in an instrumental style and fashion.
Since these lights will be viewable by anyone around Auckland who can sight the Sky Tower (which may be suffering inadequacy issues for the duration of this event) you can simply fire up the mix above at 9pm, 10pm or 11pm (or all of them if you're kind of obsessive) and enjoy the light and sound fandangle. As a special launch type treat on Wednesday 07.12.11 Jim will be DJing a strictly Round Trip Mars live set from 9pm-11pm in Aotea Square alongside the lights operator David Eversfield of Opticshock, there will be a PA for maximum sound enjoyment and weather permitting it will be a gas!!
If you wish to buy any of the tracks in the mix (get full tracklist on soundcloud) they are all available to buy digitally by simply clicking on one of the album covers at the www.roundtripmars.com homepage (except for Invadersim which is FREE!!).