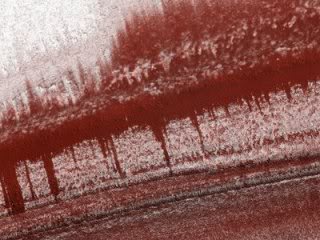 Mutten – Spragga Benz (Boom Tunes)
Duppy Nuh Frighten Vampire – Spragga Benz (Boom Tunes)
Greedy Greedy – Tifa (Boardhouse)
Goodaz – Timberlee (Boardhouse)
Rude Gal Riddim – Board House Crew (Boardhouse)
Walk & Talk – Mr Vegas (Ward 21)
Nuh Follow – Shabba Ranks (Ward 21)
Reject – Tifa (Ward 21)
Different – Popcaan (Not Nice)
This Is The Way – Spragga Benz ft Nas (Boom Tunes)
Bashment Bogle – Roots Manuva Meets Wrongtom (Big Dada)
Shapeshift (Ghostape Rmx) – The Dells (Big Dada)
Black Chukkas (ft Raak) – Gilbere Forte (bandcamp)
The Terrorist (Gaslamp Killer Rmx) – DJ Vadim (Ninja Tune)
Signs – Big Dada Sound (Ninja Tune)
Phat Si – Cooly G (Hyperdub)
Caminos – Lido Pimienta (Ku Da Te)
Toten (Doma Tornados Rmx) – Retina.it (Flatmate)
Colegiala – DJ Quien (soundcloud)
King Of Cumbia – drxl (soundcloud)
La Boquilla (Villa Diamante Cumbiastyle) – Bomba Estero
Amelia – Chancha Via Circuito (ZZK)
Subtraktive (DeepChord Presents Echo Space Rmx) – cv313 (Echospace)
Subtraktive (King Midas Sound) – cv313 (Echospace)
Dream Out – Balam Acab (Tri Angle)
Cloudlight – Eskmo (Ninja Tune)
Don't Let Me Go – Mala (Soul Jazz)
Dik – Ardvark (Eat Concrete)
Femme Fatale – Aloe Blacc (Stones Throw)
Take Me Back – Aloe Blacc (Stones Throw)
The Quiet Planet – Solar Bears (Planet Mu)
Keith Sweats – The Blessings (Nod Navigators)
Photograph – NUMan (Planet Mu)
Evil (Factory Floor Rmx) – Grinderman (Mute)
When I'm In Awe (ft Gongsufi) – The Gaslamp Killer (Brainfeeder)
Gold Day (Pepepe Remix) – Jovenes y Sexys & joiejoiejoie (soundcloud)
Off Angeles Edges – Daedelus (Ninja Tune)
Mikono Kwenye Hewa – Ealzee ft Muthoni (bandcamp)
No Gangsters – Ealzee ft Bunji Garlin & Faye Ann Lyons (bandcamp)
Other Worlds – Truth & Dutty Ranks (Argon)
40 Thieves – Nuphlo (Studio Rockers)
Massom – Lloyd Miller (Self Released)
Rain Dance – Lloyd Miller & Heliocentrics (Strut)
Hackneyed Ray – Sandro Dalepedro & TWO (soundcloud)
The Windmills Of Your Mind – Dorothy Ashby (Cadet)
The Moving Finger – Dorothy Ashby (Cadet)
Wifeswapper – Johnny Trunk (Trunk)
No track this week as there is a right ripsnorter (one of my favouritest favourites of the year thus far) below in the Lido Pimienta interview post, once you've had a whiff of that, scurry off and buy the whole El Remolon EP from ZZK direct (follow the links in the ZZK interview post a little below)…. you will not regret it.
Part 2 of the Lido interview will be up in the next day or two, so maybe I'll be more chatworthy then. I've been flat tack writing up my Lloyd Miller/Malcolm Catto piece and plenty of other stuff and I'm spent..as they say. Hugest props and mucho aroha to all the ChCh and surrounds 'quaked peeps, thoughts are most definitely with you and all that.