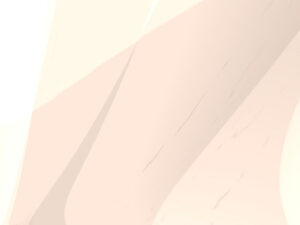 TheWhereBetweenYou&Me – SEEKERSINTERNATIONAL (Seekers Intl bandcamp)
Channel 5 –  Hieronymus Dub Sounds (Hieronymus Dub Sounds bandcamp)
Sammy's Way – Desove (Rohs Records bandcamp)
June – Eder-B (Rohs Records bandcamp)
Plato & Dubs (Nit Yardman Version) – Andy Martin + Gavsborg (Mole Audio)
War – The Bug + Nazamba (Ninja Tune bandcamp)
Demian – AVGVSTVS (Tropical Twista bandcamp)
Saldiguera – Llevólu'l Sumiciu (Samain bandcamp)
De Repente – Xique-Xique (Samain bandcamp)
Borracho de sangre – JAVIRO (Caballito bandcamp)
Screamadereka (Hardway Bros Meet Monkton Downtown) – Psychederek (Sprechen bandcamp)
Dirty Dune – Mushrooms Project (Roam bandcamp)
Incantaion – Akira Arasawa (Chill Mountain bandcamp)
The State – Ian Simmonds (Goldmin Music bandcamp)
Out Of The Pink (Front De Cadeaux Remix) – Cyrk (Folklor Nation)
Cruising (Laurel Halo Remix) – Bendik Giske (Smalltown Supersound bandcamp)
Roundup Ready – Leslie Winer (Light In The Attic bandcamp)
Big Surprise – Real Ponchos (Public Possession bandcamp)
Orion No.4/144 – Vanessa Worm (Public Possession bandcamp)
Savannah Old man Story – Akira Arasawa (Chill Mountain bandcamp)
I Can't Stop Thinkin Bout My Baby – Sir EU + Tooth Choir (Future Times bandcamp)
Battle Porn – Leslie Winer (Light In The Attic bandcamp)
Shifta Situation – Stinky Jim (Stinky Jim bandcamp)
Laguna Beach Jam – RIP Swirl (Public Possession bandcamp
$ouls In The City (Part 2 & Part 1) – A Certain Ratio (Mute bandcamp)
Escape to Planet X – CV Vision (Growing Bin bandcamp)
La Triste Cumbia – Los Frenets -Huanchaquito (Infopesa)
La Baladora – Los Silvers Triste Despedida (Infopesa)
Odylife – Damas Swing Orchestra (Analog Africa bandcamp)
Quiero Wapatcha – Charles Lembe et Son Orchestra (Analog Africa bandcamp)
Promenade Oblique – The Limiñanas & Laurent Garnier (Because Music bandcamp)
The Snake of Addis Ababa – Goat (Rocket Recordings bandcamp)
El Consecuente Aspecto de Geometría – Macromassa (Bureau B bandcamp)
Meet Me At Sachas – Space Afrika (Dais Records bandcamp)
Lay Down Your Arms (Version) – Wes Brooks (Common Ground International bandcamp)
No Peace – Meditations (Trojan)
Bird In Hand – Sam Carty & The Upsetters (Upsetters)
Do It Baby – Susan Cadogan (Trojan)
Very sad to be leaving you with some Lee 'Scratch' Perry rememberance tunes at the end of tonight's show. I think it's going to take a long time to fully appreciate what we've lost and the massive legacy he has left us. I did a special for 95bFM and that can be found below in its radio and voice + ad free forms.
Conversely it's been a great week to bung an album out and the support has been wicked for It's Not What It Sounds Like, I know a lot of listeners have dug in and for that I'm truly thankful and most appreciative.