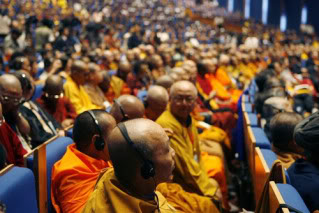 Girls Dem Love Me – Erup (Bread Back)
Galong So – Wildlife! ft Major Mackerel (bandcamp)
Too Much Man – Busy Signal (Big Ship)
Stepping Razor – Flexx (Big Ship)
Something Bout Da Whine Deh – Beenie Man (Big Ship)
Winning Riddim – Stephen McGregor (Big Ship)
Talking Drum – Banana Clipz (Bersa Discos/Ghetto Bassquake)
Cumbia De Sal (Melo Re-Drum) – DJ Melo (soundcloud)
Iglesia San Miguel de Canoa – Los Macuanos (soundcloud)
Skull Monkeys – Samuel Demite mas (soundcloud)
Voy Quemando Uno Gigante – Miss Bolivia vs The Binary Orchestra (soundcloud)
Pubelo Muerto – Los Macuanos ft Scout Klas (soundcloud)
There's A Hand/Forcefields Of Love – Lonely God (Round Trip Mars)
Nothing To See Here – Phelps & Munro (Round Trip Mars)
Acker – Mr Hayday
Slumberwick Dreams – Moon Wiring Club (Ghost Box)
Passarinho – Souleance (First Word)
Into The Cosmos (Mr Beatnick Dub) – Architeq (Tirk)
Woodsmoke & Treacle – Moon Wiring Club (Ghost Box)
The Owd Wedding March – Moon Wiring Club (Ghost Box)
Sideshow Viewing – Mycroft Holmes (Round Trip Mars)
Abeng Dub – Scientist vs Kode9 & Spaceape (Tectonic)
After All Dub (ft Prince Jamo) – Scientist vs RSD (Tectonic)
Amateur – Unitone HiFi ft Coco Solid (Round Trip Mars)
Roof Over My Head Dub – Prince Fatty ft Little Roy (Mr Bongo)
Window Rattle – Scratch 22 (Round Trip Mars)
Benefit (Scratch 22 Club Mix) – Home Brew
Shiny Suit Theory – Jay Electronica, Jay Z & The Dream (Universal)
Paid – Lotek (Counter Clockwise)
Last Night's Blurry Memories – Tokimonsta (All City)
The Incident at Mbuji-Mayi – Kassai All Stars vs Bass Clef (Crammed)
Pulso – Dubbel Dutch (SSSSS)
Poison Dart (Scratcha DVA Rmx) – The Bug (Ninja Tune)
Showdown In Chinatown – Becoming Real ft Trim (Not Even)
Phoenix – Hyetal (Orca)
Bastard Spirit – Shackleton (Woe To The Septic Hearts)
Yoshimitzu – Ikonika (Hyperdub)
El Baile Cumbia – Knight Magic (Dutty Artz)
Boys Outside (Andrew Weatherall Rmx 1) – Steve Mason (Double Six)
Two Sevens Clash – Culture (Future Noise)
Baby I've Been Missing You – E.T. Webster (Twinkle)
OK all the giving away of tunes is going on over at roundtripmars.com I'm nearly all given out man! Seriously if you haven't scooted over to the mothership and availed yourself of some free tip-top mp3 action…what are you waiting for?? Going to be a little more generous on the time allowance and keep the Unitone HiFi/Coco Solid can of haterade up for another day or so, as we're only just warming up. Right now there's a brand new Phelps & Munro gem called 'Nothing To See Here' which was pinged up earlier today…. don't sleep!
However I would like to point you in the direction of something quite excellent in the form of our mucker from Miami Kinky Electric Noise's free EP from the eternally wonderful Cabeza! net label. Included are his remix of Unitone HiFi, our remix of his remix and three other gems from K.E.N. cannon.
May I strongly suggest you get thyself to Cabeza quick smart and grab one of these plump digital EPs (and they've got another new'un I havent even had a chance to check yet too….)