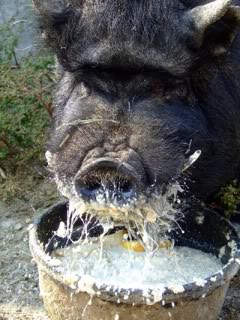 Expiration Date -Blockhead (Ninja Tune)
Step Up Inna Life – Vybz Kartel (Head Concussion)
Swagga Turn Up – Busy Signal (Stainless)
Look How Long – Gappy Ranks (Stainless)
Swag Team Riddim Version – Stainless Crew (Stainless)
Never Eva (Sonora Rmx) – Trillville (soundcloud)
Pimpin Riddin ft Vybz Kartel – Kinky Electric Noise (soundcloud)
Put Up Yo Lighta – Self Evident (Cabeza!)
Ojos Verdes – Sonora (soundcloud)
Pitchito (Sonora Rmx) – Frente Cumbiero (soundcloud)
Hot Hot Cabeza – Self Evident (Cabeza!)
Popcorn Andino (Le Cumbianche Disco Rmx) – Chicha Libre (Barbes)
Ritmo De Amor – Los Macuanos (soundcloud)
Run Fay Run – El Michels Affair (Truth & Soul)
Scopolamine – Michael Leonhart & The Avramina 7 (Truth & Soul)
For Walking Faces – Scratch 22 (Round Trip Mars)
Molasses – Raekwon ft Ghostface Killah & Rick Ross
Homecoming (Return) – Kadence (ft The Abolistionist) vs Samiyam (bandcamp)
Funky Movement No 2 – Timothy McNealy (Truth & Soul)
Stand Tall – The Olympians (Truth & Soul)
MITSUBISHI – Hype Williams (Hippos In Tanks)
Marriage (Halls Rmx) – Gold Panda (Notown Records)
Harrier Attk – Actress (Nonplus)
Devotion – Scratch 22 (Round Trip Mars)
Communication – Scratch 22 (Round Trip Mars)
Death Is The Dancer – Scratch 22 (soundcloud)
Requiem 7 (Bluntz) ft Snoop Dogg – Jerk Man (soundcloud)
Out In The Street – Africa Hi-Tech (Warp)
Otherman – Kode 9 & Spaceape (Hyperdub)
Fuji Club (ft Trust) – Egyptrixx (Night Slugs)
Gershwin – Actress (Nonplus)
Warlord – Hype Williams (Hippos In Tanks)
Rooks Theme – Egyptrixx (Night Slugs)
Needle Click – Brian Eno (Opal)
Stay The Night – Quincy Bright (Truth & Soul)
Mood (Time Will Tell) – Verna Lee Powell (Jama Music)
Groovy Situation – Keith Rowe (Black Swan)
My Love Is Overdue – Gregory Isaacs & Trinity (G.G's)
Ghost Busters – Early B (Black Solidarity)
Stop Seh So Version – Steely & Clevie (Legal Light)
Marriage (Forest Swords Rmx) – Gold Panda (Notown Records)
Warpath (the Rejected Drumcunt Rmx) – Esben & The Witch (soundcloud)
Untitled (And Your Batty's So Round) – Hype Williams (Hippos In Tanks)
T'was messy beginnings this evening which are quite a likelihood under current conditions but after that kick off into touch it felt like plain cruising until the very end when things went skewiff again…c'est la vie!
Coupla gems for you this eve. First up a Brian Eno track from 'Making Spaces' a CD on Opal that was released last year BUT is only available from places where his installations are housed. So , a tricky one to track down but for my money this album punches out his lauded Warp album by some margin (and the artwork is off the planet).
You can find out more about it here, in the meantime enjoy this gem.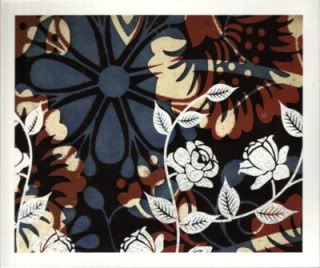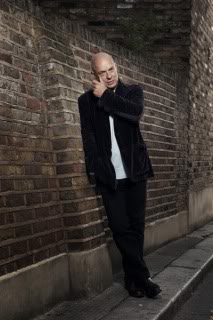 Closer to 'ome, Scratch 22's debut album 'Distance From View' is purty much home and hosed and ready for Round Trip Mars release on April 18th. We snuck out a few tracks out tonight and there will be many more before it's officially unleashed (check Mr 22's own Base FM show 'Lion For Real', Fridays at 12 for head expanding bands and no doubt more of his upcoming missive).
Certainly not ready to let off any of the bombs His Scratchness has been carefully cultivating for that project yet, but being a generouso fellow he's been twiddling them knobs, dabbling with the dials and coming up with roses…Just like the bouquet of badness below.
It's yet another red herring as far as any clues about the album's contents go but it's a fiery jacques nonetheless and it's free from his soundcloud, check eeeeeeeeeeeet.