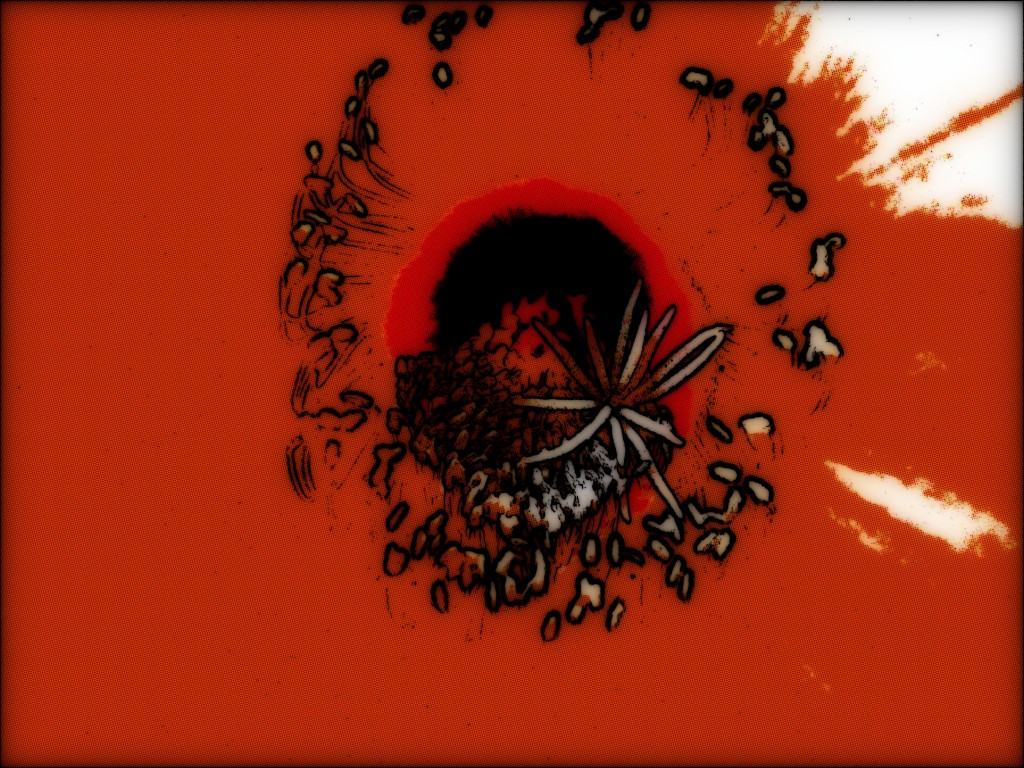 Chim Cherie Rock – Diggory Kenrick & Lee Perry (Pressure Sounds)
Chim Cherie Rock – Addis Pablo & The Upsetters (Pressure Sounds)
Chim Cherie Rock (Melodica Version) – Addis Pablo & The Upsetters (Pressure Sounds)
Spreading All Over – Jerry Harris (Wackies)
Spreading Version – Jerry Harris/Wackies (Wackies)
Free Up – Busy Signal (Big Yard)
Shanty Town – Suga Roy & The Fire Ball Crew (Fire Ball Records & I.M.G. Records)
Boss Gal – Beenie Man (Fire Ball Records & I.M.G. Records)
Superstition (Mungo's HiFi remix) – Stevie Wonder (Scotch Bonnet Free Download)
Imidiwan N'assouf – Hama (Boomarm Nation)
Heli Yuweli – Omar Souleyman (The Trilogy Tapes)
Amanezco Bailando (Dub Mix) – Los Gaiteros De San Jacinto (Khaliphonic)
Homenaje A Tabio (Vocal Mix) – Los Gaiteros De San Jacinto (Khaliphonic)
Atocha en la Rocha – DJ Nirso (Caballito)
CH'RN'K – Two Games One Boy (2G1B) (Caballito)
Mariama – Fangool (Analog Africa)
Samari Da Yan Matan – Mamman Sani (Sahel Sounds)
Trees – Modeselektor feat. Paul St. Hilaire (50 Weapons)
Soundtrack for Strangers – Mr T.C. (Optimo)
Beak – Japan Blues (Berceuse Heroique)
Introspettivo – Marcello Napoletano Presents Ra Toth and the Brigantes Orchestra (Berceuse Heroique)
Comets – Pyramids of Space (Mordant Music)
Son Of K – Pyramids of Space (Mordant Music)
Great Father Spirit In The Sky – Barry Woolnough (Moine Dubh)
Black Swan – Lowroad (Moine Dubh)
Pretty Boy – Kurt Vile (Three Lobed Recordings)
Spring Forward, Fall Back – David John Sheppard (Village Green)
Phototones – Cavern Of Anti-Matter (Ghost Box)
August Twelve – Khruangbin (Late Night Tales)
Cream On Chrome – Ratatat (XL Recordings)
Nibiru – I.F.O. Featuring Afrika Bambaataa (Other People)
Forgiven – Mistakes Are OK (Hivern Discs)
Story About House (Coops FOTS Acid remix) – Bedford Falls Players (Nightnoise)
7 Headed – Via App (1080p)
Forgiven (Edward's Alternate World) – Mistakes Are OK (Hivern Discs)
Stinky Grooves 08.12.15 and on the 8th day of….oh f*ck that… by Stinkygrooves on Mixcloud
Another biiiiig week of gigs – very excited about the inaugural Sunday Shuffle at the Refreshment Room in Titirangi. That's happening Sunday arvo (surprise surprise) from 2-5 with me old mucker Dubhead joining me for a Waitakere Ranges worthy session. The food and drinks are top notch, weather permitting the view from the deck is magnificent (and failing that the Red Room is ready for some gentle rocking) and all being well this will be the start of something regular into next year. Westies this'uns for you but being a magnanimous lot Centralies, Easties, Southerlies and even folks from the Darkside are all more than welcome.
Also will be Magic Roundabouting on Friday but as Dub is quite the man in demand he will be taking the reins from 5-8 and I'll be stepping up from 8 to close..yowza!
Thursday I'll be spinning some at the Studio before and betwixt Ratatat and Heavy….looking forward to that too! There's more but that's all the public shenahigans, would be great to see any of you fine folk out and about – I have some right proper tunes and sets lined up.