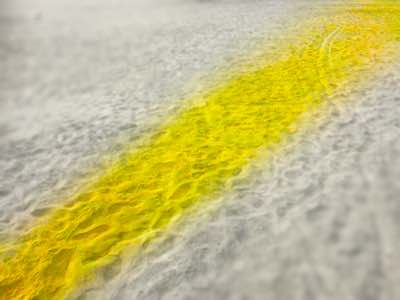 Ting A Ling Ting A Ling – Spraggy, Stepart & King Tunis (Hologram Records)
20 Red Hot – Stinky Jim (Stinky Jim bandcamp)
Force to Deal – Three Star (Arawak)
The Confuser (Dub) – Elite Beat (Elite Beat bandcamp)
Ouloullou – Yeahman & Omar Zidia (Wonderwheel bandcamp)
Lecce 74 – Yeahman & El Buho (Wonderwheel bandcamp)
Solo Esta Musica – Los 5 U 4 (Soul Jazz)
Un Lamento Hecho Cancion – Los Reyes 73 (Soul Jazz)
City of Dub – Keiichi Tanaka (Time Capsule bandcamp)
The Dealer – Wild Fire (Cultures of Soul bandcamp)
Running from Love (Version 2 / With Strings) – Marvin Gaye (Universal)
Frontier – Lord Of The Isles (Lord Of The Isles bandcamp)
Twin-track Recording – Frontinn (Raw Quarter bandcamp)
Tech 7 – Abfahrt Hinwil (Above Board Projects bandcamp)
Planet Dragon – RVDS (Bureau B bandcamp)
Untitled – Wino D (Soul Jazz)
Nonstop (Outro T.i.m.e.) – Zongamin (Multi Culti bandcamp)
only – Dekalb Works (Where To Now bandcamp)
More Eyes (lux Prima Bonus Beat) – Becker & Mukai (SaS Recordings bandcamp)
Dark Fields Of The Republic (dreems Endless Summer Version) – Becker & Mukai (SaS Recordings bandcamp)
Maroma – Iñigo Vontier (Optimo bandcamp)
Alexandria – Polocorp (Disco Halal bandcamp)
Violence Assumee (Curses Remix) – Monoblok & PSLKTR (PlayPal Music bandamp)
Gavanpark – Tadan (Electric Shapes bandcamp)
Walking Similar Terrain – Sound People (Boomarm Nation)
Wersimatic Space Bar – RVDS (Bureau B bandcamp)
Far From Ideal – Divide And Dissolve (Invada bandcamp)
Denial – Divide And Dissolve (Invada bandcamp)
On The Mountainside – Fireflies (Fireflies bandcamp)
Wakanoura – Aqatuki (Time Capsule bandcamp)
Privacy (dj Python Remix) – Bell Towers (Public Possession bandcamp)
Mopping Up The Tail End – Stinky Jim
The Lurch – Two Lone Swordsmen (Warp bandcamp)
Unknown Plunderer – Andrew Weatherall (Byrd Out bandcamp)
Coupla irregular engagements this week, details below. On Friday it's all vinyl at the Tap Haus and I'm going to be playing 100% Andrew Weatherall…because…I can. 9PM
Valentines Day Dub and myself are up at Smiths in Matakana, this one isn't strictly reggaematical so expect us to stretch out stylistically.