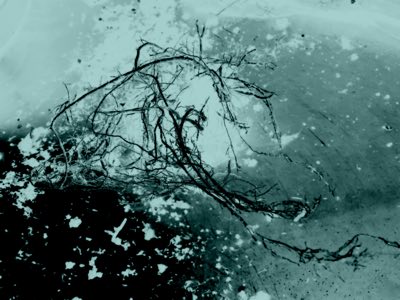 Bim – Ansel Collins & the Revolutionaries (Doctor Bird)
Paris Burning – Stepart & King Tunis (Hologram Records bandcamp)
How Much Are They? – Benjamin Frohlich (Lagasta bandcamp)
Augustus – Persian (Mysticisms bandcamp)
Early Morning – Rude Audio & Dan Wainwright (Tici Taci)
Le Trac (Duncan Gray remix) – The Long Champs (Tici Taci)
Razzclart – Scratchclart & Razzler Man (Hyperdub bandcamp)
Individuality Riddim – Nicola Cruz (Rhythm Section bandcamp)
Denita Junction – James Bangura (Art-E-Fax bandcamp)
Body Double (Jay Glass Dubs Refix) – Big Yawn (Research Records bandcamp)
Emotion 1 (upsammy Remix) – Reece Cox (Kulør bandcamp)
te – DJ Python (poly bandcamp)
All The Things You Do – Jane Weaver (Fire Records bandcamp)
Unconnected – DMX Krew (Hypercolour bandcamp)
Night Shift – Aheadacheaday (Relish bandcamp)
The Devil's Caress – Richard Sen (Klasse Wrecks bandcamp)
Tente Hjul (dj Fett Burger's Xb3711 F3 Remix) – Alfredo92 (00:AM bandcamp)
Sole Sansa (Roe Deers Storm Remix) – Radial Gaze (Fienes Tier bandcamp)
Night Train to Cairo – Richard Sen (Klasse Wrecks bandcamp
Searching for you (Mr BC remix) – Jack Butters (Tici Taci)
Domestic Music For Skeptical Dogs – Gavsborg (Equiknoxx bandcamp)
Ethno Groove (I.P. Edit) – Bôkaye (Serenades bandcamp)
Amiga Lab – wzrdryAV (Accidental Meetings bandcamp)
♦ [original mix] – Lucas & Marijana Croon (Acephale bandcamp)
Isaias Thunder – A Strange Wedding (Worst Records bandcamp)
California Lament – Cheval Sombre (Sonic Cathedral bandcamp)
O.N.E. – King Gizzard & The Lizard Wizard (Flightless bandcamp)
Here We, Here We, Here We Go Forever – Mogwai (Rock Action bandcamp)
My Heartbeat Keeps Me Awake (Disco Dub) – Casual Sexists (It's Hurting My Feelings bandcamp)
Black Majik – Mr. Mitch (Gobstopper Records bandcamp)
Sqala 3 (Forest Drive West Remix) – Amandra & Karim (Tikita bandcamp)
KEAN – Slikback (Slikback bandcamp)
Transient Truth (Paradise Mix) – One Dove/Sabres Of Paradise (Boy's Own Productions)
Dub and myself are out at Clevedon this Sunday not Riverhead as we were under the impression and I mentioned on tonight's show all good though – any Hallertau is a good Hallertau and no doubt there will be some Bunny Wailer & U Roy amongst our vintage and mod JA & beyond selection. 12.30 – 4.30 as per ush.