Class of 69 & Dub – Carlton Livingston (Tad's)
Teaching – Barry Brown (Tad's)
Hammer (Extended) – Peter Tosh (Columbia)
Border – Duane Stephenson (VP)
Hard Drugs – Busy Signal (VP)
Hard Drugs – Dean Frazer (VP)
Our Journey To The Moon – Cumbia Cosmonauts (bandcamp)
Sonido Amazonico (Self Evident Chop & Screw) – DJ Jus (soundcloud)
Comida, Ron y Muje – Pedro Ramaya Beltran (Tropical Bass)
Chinito Rulo ( Dengue Dengue Dengue Rmx) – Ranil y su Conjunto Tropical (soundcloud)
Vostok- Cumbia Cosmonauts (bandcamp)
Troposphere 5000 – Cumbia Cosmonauts (bandcamp)
Born Blessed – Durrty Goodz (Durrty Goodz)
Childhood – Durrty Goodz (Durrty Goodz)
Concept – Trim (Related Music)
Jealousy – Jay Roacher (Breakin Wreckwordz)
Drug Problem – Tourettes (Round Trip Mars)
Everybody Loves Tourettes – Tourettes (Round Trip Mars)
Dna(SpliceMix) 2 – Shafiq (All City)
Just Like Tom Thumb's Blues – Nina Simone (RCA)
Crystalline (Omar Souleyman Rmx) – Bjork (One Little Indian)
Tesla (Omar Souleyman Rmx) – Bjork (One Little Indian)
Goodbye Girl (Kuedo Rmx) – King Midas Sound (Hyperdub)
Pinheiro -LDFD (Magical Properties)
Caspa And Alice – Tourettes (Round Trip Mars)
Godot – Tourettes (Round Trip Mars)
Maden Dagi – Afet Serenay (Bouzouki Joe Records)
Bari Bari – Gulcan Opel (Bouzouki Joe Records)
Syncopy – Beastie Respond (Teal)
Syncopy (Blawans Trechter Mechanica) – Beastie Respond (Teal)
Soul To Soul – Rod Taylor (Tad's)
Whip Them – Ranking Barnabas (Tad's)
Let The Wicked Repent – Max Romeo (Prophet)
Repent Version – Max Romeo (Prophet)
Mangled Riddim – Walton (Hyperdub)
808 Vybzin – Walton (Hyperdub)
Man what a joy it has been having the music enthused positive powers of Snr CheeseOnToast warming up the airwaves prior to Stinky Grooves, it's like a breath of fresh air and I can't help thinking it's reflected in my three hours of relentless renkification. Lots to tell this week but really it's best done in the way of vids, pictures and embedded embers.
So to begin with you may have noticed a whole heap of Tourettes tracks over the last week or two. Reason being the next Round Trip Mars release is Tiger Belly by aforementioned potty mouther. It's a blinder and it shall be heralded with a few vids, viral? you say… positively inspiral say I, never mind the carpets …here's the first…
And if you're feeling that then you should head on over to the Tourettes bandcamp and you can pick up that excellent track for a squiddling piddling amount, it's a better investment than any or yer stocks & shares pal…
Meanwhile we never know when to say stop, actually we never do..so videos for CD-only bonus tracks from albums a a couple of years old, yes we got them..that's us. Reject Pain was one of 5 tunes only obtainable on the CD versh of James Duncan's 'Hello-Fi' (begone digital duckers they aint yours) and now it's been immortalised, possibly even immoralized, on digi-film by Joe Fish. Feast yer luvvelys on the below, check you on the other side.
James is always a busy bwoy and he's just dropped the Punches album Etheria featuring him and Kelley Sherrod making beautiful and sometimes slightly sinister music together, on Arch Hill. Go hither and buy several, check their new vid too, it's good.
A tune you say??? Have a slice of chicha don Ranil getting a mix-up from the seemingly on perma-point Dengue Dengue Dengue… just below bro, and keep on reading.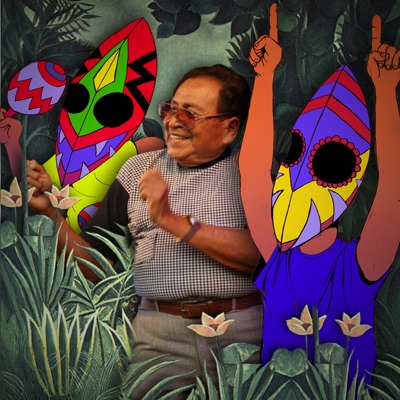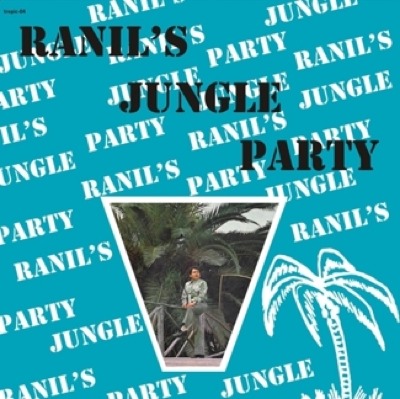 Finally after all that you'll be needing a cup of tea and a lie down, and then after a bout of spiritual recuperation you'll probably be about ready to face the week again by… hmmm.. let's see .. say Saturday. Well then have I got news for you, The Vietnam War have kicked the metaphorical ass of the Kings Arms twice in the last month or so, too much of a good thing doesn't exist in their book, so they are back on Saturday night for another round. If you've got any sense and a pair of ears you should be too. Details below, don't delay.