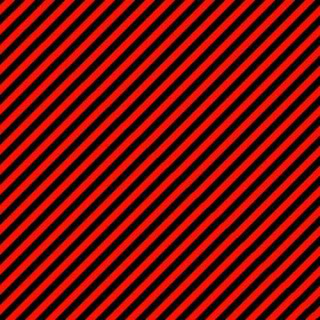 Swing & Dine – Melodians (High Note)
Say You – Ken Boothe (High Note)
Say You – Naggo Morris & U Roy (Frontline)
Say You Version – Naggo Morris (Frontline)
MPLA + Dub – Tappa Zukie & King Tubby (Stars)
Like I See It – Jah Cure ft Rick Ross & Mavado (Maybach Music)
Dancehall Again – Daseca (Daseca)
Dancehall Again – Assassin (Daseca)
So Fly – Assassin (Keep Left)
Indian Gyal – Busy Signal (Kamalu/Jus Eazy)
Gonorrhea – Lil Wayne ft Drake (Universal Motown)
I'm Loaded – Droop-E ft E-40 (BLVCK DIAMOND LIFE)
Aneurysm – Offshore (Big Dada)
Chopped & Screwed – Fulgeance (Musique Large)
Caves (Teebs Rmx) – Nosaj Thing (Alpha Pup)
Gandhi (Andrew Weatherall Rmx) – Le Corps Mince De Francoise (Heavenly)
Losing Game – Mugwump (Kompakt)
Masters Of War – Anika (Stones Throw)
Lucidity (Pilooski Rmx) – Tame Impala (Modular)
I'm Waiting For Nobody – Francoise Hardy (Philips)
Officer Officer – Anika (Stones Throw)
Blinking Pigs – Little Dragon (Peacefrog)
SkyFall – James Duncan & Chelsea Jade (bandcamp)
Spring's Got Next – Alphabethead (Hip Drop)
Fog (Jamie xx Rmx) – Nosaj Thing (Alpha Pup)
Over – Fantatsic Mr Fox (Black Acre)
This Year (Pro Plus) – Terror Danjah, D.O.K. Mz Bratt & Griminal (Hyperdub)
African Kids! – Old Money Massive (soundcloud)
Tank – Igor Boxx (Ninja Tune)
Ran Kan Kan – Tito Puente (Fania)
Stick On Bongo – Tito Puente (Fania)
Red For The Sun – Ensemble Economique (Not Not Fun)
Bleep!! Maru!! – Samuel Demeitemas (soundcloud)
El Guayacan – Lisandro Meza y Conjunto (Colompilation 4)
Amor Sincero – Calito Ochoa (Colompilation 4)
Feliciana – La Sonora Dinamita (Colompilation 4)
Latin No Plastic – El Hijo De La Cumbia (Ya Basta)
Clik Clik – Sonora (soundcloud)
Pruned – John Roberts (Dial)
A veritable banger of the booming and bapping family this week, featuring a trio of fellers I'm not too sure about. Jah Cure has long fallen in the 50/50 at best basket for my tastes, and that's not even beginning on the things he's been accused and convicted of. Rick Ross… well he does make some undeniable hooha, but he's hardly what you'd call a man of morals or much class – categorically denying that you were formerly a screw, and then being swiftly found out… well it's a touch shabby. And as for Mavado, well he is amongst a fistful of the most talented in JA yet he releases 5 naff tunes for every boomshot, and chats tripe and nonsense most of the time.
So all in all a ropy bunch, but boy do they come correct over a shithouse shaker of a beat from James Beard. Check heem, no links I can find to buy yet ..usual story up for a week
As ever smart money also dictates you check out the link to the soundcloud related material and there were three tracks from the excellent 'Colompilation 4' from the mighty fine
Global Grooves
blog. That can be downloaded at scrumptious high quality from that link, and I strongly recommend you do (and leave a thanks in the comments at GG) if you have even half an interest in quality vintage cumbia gear. The cover is plenty saucy, but the music is yet saucier!!! Don't sleep and please do peep.