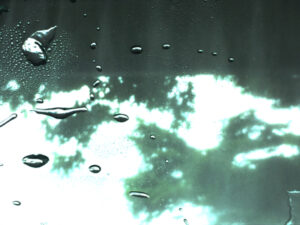 I'm The Queen (Om Unit's Bristol Edit) – Rhythm And Sound + Jennifer Lara (Om Unit bandcamp)
Looking For Clues ft. Mika Bajinsky (Looking For Dub) – RE-201 & Deadbeat (Echo Beach bandcamp)
Dragon Dance – Feel Free Hi Fi (Digital Sting bandcamp)
Dr Rhythm Space – The Mauskovic Dance Band (Les Disques de Bongo Joe bandcamp)
Sol A Pino – Cabruêra (Polen bandcamp)
Pájaro Campana – Los Amparito (Los Amparito bandcamp)
Yarará / Corazón Valiente  Versión – Pinchado + Tribilin Sound (DJ Pinchado bandcamp)
Un Nomade En Arctique – Da Iguana & Doko Modo (Reptilian Business Records bandcamp)
Xahiva – NTFL (Kirmana Records bandcamp)
La Danza Del Vampiro – Sonido Verde de Moyobamba (Analog Africa bandcamp)
Ola Que Retrocede – Los Amparito (Los Amparito bandcamp)
Mercenary (SKRSINTL Sunshower Version) – Low End Activist/Mez (Sneaker Social Club bandcamp)
Portes (Kassem Mosse Remix) – Map.ache (Giegling)
Hallogallo – Stephen Morris and Gabe Gurnsey (Groenland)
Nagamani – Space Drum Meditation (Space Drum Meditation bandcamp)
The One Who Knocks – Scout. (Juke Bounce Werk bandcamp)
The Revenge of Los Tropicales – Mike Sacchetti, CHAS (Duro bandcamp)
Railway Tracks – The Hardy Tree (Clay Pipe Music bandcamp)
Joyous Lake – Pneumatic Tubes (Ghost Box)
Tell U – VOICE ACTOR (STROOM.tv bandcamp)
Addio Mondo Nuovo – Simone De Kunovich (Mule Musiq bandcamp)
No Rivers Here – Santaka (Byrd out bandcamp)
Flying Carpets – Roe Deers (Roe Deers bandcamp)
We Are Massive One Massive – Younger Than Me/Skelesys (Les Yeux Orange bandcamp)
Das Selbst – ML (Accidental Meetings bandcamp)
OSMAN TAKAS – Wild Terrier Orchestra (Accidental Meetings bandcamp)
A1 – Topdown Dialectic (Peak Oil bandcamp)
Exit Strategy – DJ ojo (Accidental Meetings bandcamp)
This Multiple – Priori (Needs bandcamp)
Audiotransport – Roy Montgomery (Grapefruit bandcamp)
Caroline Good Bye – Taken By Trees (Taken By Trees bandcamp)
Fuckin American – Daughn Gibson (?)
pole musa – Peter Tsotsi, Nashill Pitchen & The Equator Sound Band (Mississippi Records)
Gran Turismo – Vigro Deep (Rinse)
Maritime – Café Kaput (Café Kaput bandcamp)
Happy New Ears to one and all.