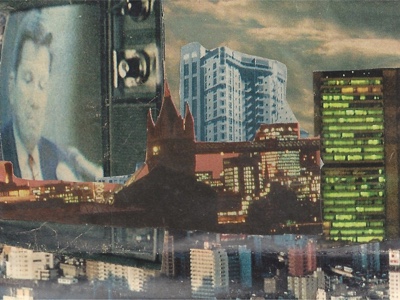 Don't Fuss Nor Fight – Barrington Levy (Jah Guidance)
Round 5 – Roots Radics (Roots Radics bandcamp)
No Problem – Busy Signal (GR876 Music)
Step Up In Life – Suga Roy & The Fire Ball Crew (GR876 Music)
Walk With Love – Randy Valentine (GR876 Music)
Chalice And Dub – Alborosie (Greensleeves)
The Guncontrolla Movement V – VIII – Seekersinternational (ICS Library Records)
Not Modular – Mr Mitch (Pressure bandcamp)
Rapture (Remix) – Koffee Ft Govana (Columbia)
Solaris – Ibu Selva (Curuba bandcamp)
Leopard Gum (Smagghe & Cross Vocal Remix) – Local Suicide & Nicki Fehr (Lumière Noire)
Die Alraune – Cosmo Vitelli & Sebastian Lee Philipp (Malka Tuti bandcamp)
Large Diaphragm – Bruce Russell & Luke Wood (VHF Records bandcamp)
Untitled – Radiante Pourpre (Antinote bandcamp)
Harpo – DJ Fett Burger & DJ Speckgürtel (Royal Oak)
Pipeline Screaming (Zar Remix) – Rude Audio (Rude Audio bandcamp)
Rude Alert Rude Audio (Rude Audio bandcamp)
Swipe Left (Bash & T Remix) – October & Borai (Happy Skull)
Function (Edit) – The Emperor Machine (Skint)
Gammon – Fujiya And Miyagi (Fujiya & Miyagi bandcamp)
WURAL – Black Zone One (Black Zone Myth Chant bandcamp)
Mish Hata'ref tesHa? – Sea Urchin (Bokeh Versions bandcamp)
Cryonic Suspension May Save Your Lif – Vanishing Twin (Fire Records bandcamp)
Baru (El Buho Remix) – Chancha Via Circuito (Wonderwheel bandcamp)
Cumbia De Los Taxistas – Los Taxis (Names You Can Trust bandcamp)
La Hija Del Sodero – DJ Juan Data (Stronghold Sound bandcamp)
Pikin – Matias Aguayo (Crammed Discs bandcamp)
Dreams (Extended a-Go-Go) – L'Épée (A Records)
Picture Show – L'Épée (A Records)
I Walk On Gilded Splinters (Nathan Micay's Gumbo Theremin Edit) – Dr. John (Schvitz Edits)
Mondo Segreto – Simone De Kunovich (Superconscious Records bandcamp)
Bells – K-Lone (Wisdom Teeth bandcamp)
In Your Pit – JK Flesh (Pressure bandcamp)
Kill Them Dreams Money Worshippers – Lee "Scratch" Perry (On-U Sound bandcamp)
private conversation – SJD (Universal)
It's that time again as Dubhead and myself will be sparking up 'pon Sunday afternoon at Hallertau 12.30 – 4.30. Usual runnings, prob best to book to avoid dissapointment, wall to wall niceness and revolutionary rockers from the top to the very last drop.