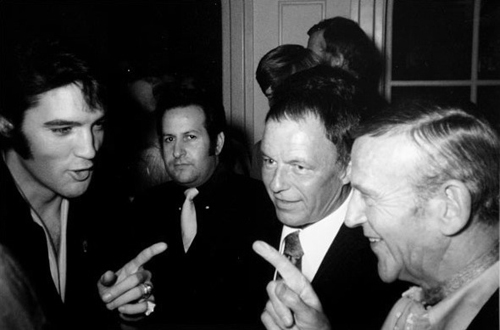 No One's There (Ratman Dub Edit) – Anika (Stones Throw)
Dub I Just A Man – Steve Mason & Dennis Bovell (Double Six)
Lost And Dub – Steve Mason & Dennis Bovell (Double Six)
Luv A Dub – Don Corleon (Don Corleon)
Drop Leaf Dub – Don Corleon (Don Corleon)
Buffalo Soldier – Mungoes HiFi ft Black Warrior (Scotch Bonnet)
All I Can Say – The Lovejoys (Wackies)
Little Things – Hemsley Morris & Phil Pratt (Sunshot)
I Man Free – Watty Burnett (Trojan)
Super Sharp Roller – Mungo's Hi Fi (soundcloud)
Achelpen (Con Subverso) – Banda Conmocion (Oveja Negra)
Campesino (Unitone HiFi Rmx) – Kinky Electric Noise (souncloud)
Rakaton Instrumental – Bigote (soundcloud)
Mapu (Intiche Rmx) – Bigote (soundcloud)
Love Fi (Fungi Cumbia) – Cero 39 (soundcloud)
La Balada Del Petrolero Chichalicia – DJ CR4CK (soundcloud)
Oh – Kuedo (Planet Mu)
Take Off Remix – Kuedo (Planet Mu)
Open Your Eyes – Xxxy (Orca)
She Died There – Machinedrum (Planet Mu)
Sacred Frequency – Machinedrum (Planet Mu)
Aiworo – Sir Victor Uwaifo & His Melody Maestros (Holy Ghost Power C90)
Taxi Driver – Small Island Pride (Holy Ghost Power C90)
Sueno Amazonico – Los Silvers (Holy Ghost Power C90)
Me Afula Hanale – Lehakat Tsiley Haud (Holy Ghost Power C90)
Goodbye – Pietro Attilla & The Warlocks (Grey Past)
I Am The Drummer – King Drummer (Grey Past)
Voodoo – Cyril Diaz & His Orch (Holy Ghost Power C90)
Iceblock – She's So Rad (Round Trip Mars)
Format – She's So Rad (Round Trip Mars)
Black Smoke Rise – Wooden Shjips (Thrill Jockey)
Flight – Wooden Shjips (Thrill Jockey)
There's No Vibrations But Wait – Edgar Broughton Band (Harvest)
Flash, Bam, Pow – The Electric Flag (Curb)
S.F. Sorrow Is Born – Pretty Things (Columbia)
Seer (Psychic Ills Rmx) – Moon Duo (Sacred Bones)
La La La – The Time & Space Machine (Tirk)
Throwdown (Harvey's Dub) – Locussolus (International Feel)
Crockett's Theme (Terrorismo Croquetero Mix by Third World Orchestra ) – Jan Hammer (soundcloud)
Tierra Madre – Sonidos Profundos de la Cumbia (soundcloud)
Ojos Verdes – Sonora (soundcloud)
Cumbiar – Knight Magic
La Cumbia de Los Pomberitos (Dengue Remix) – Third World Orchestra (Cabeza!)
Tope – DJ Lengua (Unicornio)
Where You Belong – Gyptian ft Dean Fraser (Greensleeves)
Apologies for last week, I can usually muster a few inane words, the odd insult or some meaningless blather but by the time I'd got back to palatial Stinky Mansions after the show I was fully done in. It was a good done in though since the main focus of late has been on The Vietnam War's album (and the next nextest from Round Trip Mars – She's So Rad) and that has been received exceptionally well…. as it should be. The release hooha at the Kings Arms on Thursday was an absolute scorcher, a delightful and frankly laaaaaaarge crowd who got to see a fireball of a live set from TVW… it was a bit special.
In all fairness things aren't that much quieter this week and thats how it's going to be through till October at least, so there may be a couple more unadorned playlists, but I hope not.
This week it's back to the Minx where all roads lead to Aromatherapy on Thursday night from 8.30 till around 11.30, Toby aka Mooch is on the warm-up these days so if you fancy a right proper reggaematical bath beforehand he's your man. Also look out for his night with Dubhead this Saturday, won't be able to be there myself but I'm sure it will be righteous.
There's a veritable trailerload of soundcloud goodness linked up above (and check that Holy Ghost Power C90 that two of my favourite blogs, Holy Warbles & Ghost Capital have put together, it's fire, friendly fire, free friendly fire!!) and don't be shy as many are downloadable now but wont be once they hit the magic 100. Below you'll find another shocking dose of voltage between Miami and Auckland as Joost and myself mix and mingle with the perfectly formed parts of Kinky Electric Noise. It's yours for nix, so maybe consider that a credit in the bank and bring forth the dolleros for someone else's tune that you dig… sounds fair.
If you do enjoy it please do hit up the soundcloud page and drop a comment, like flowers we bloom with a bit of attention and nurturing.. This is the 320 mp3 if you fancy the wav you can cop it at the Stinky Jim soundcloud or at K.E.N.'s spot
Hasta lluego…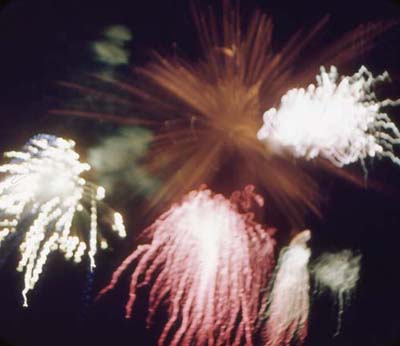 Once again, as you can see below, no expense has been spared for a Unitone HiFi photoshoot