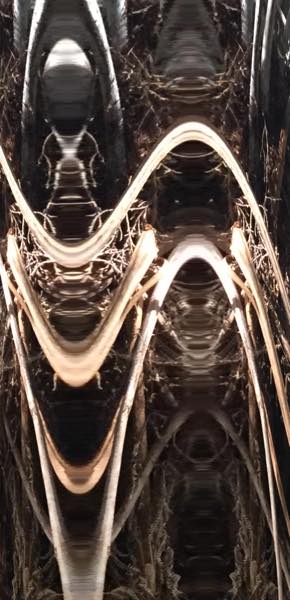 There's A Dub (Instrumental Mix) – Dubkasm feat. Christine Miller and RSD (Queen Nanny bandcamp)
Lion (Ossia Version) – Rider Shafique (LAVALAVA)
Big Slug (Walton Remix) – Pinch, Mumdance & Riko Dan (Tectonic)
Cut Off – Busy Signal (Kirkledove)
Open Your Dub 3 (Manasseh Dub) – The Rockers Disciples (Lions Den Sound bandcamp)
Happiness is a Side Effect (Original) – Andrés Oddone (Fértil Discos bandcamp)
El Estanquillo – Quixosis (Quixosis bandcamp)
Campo Triste (Quixosis Remix) – Nicola Cruz & Pancho Piedra (Shika Shaka bandcamp)
Poder Judicial (Mr. Jags EN CRISIS Remix) – DJ Chedraui (Dealer of Illusions bandcamp)
Massilia Attack – The Pilotwings (Brothers From Different Mothers bandcamp)
Ay Linda Amiga (Matias Aguayo Remix) – Amigas Cantan (Karaoke Kalk)
Wow – Young Fathers (Ninja Tune bandcamp)
See How – Young Fathers (Ninja Tune bandcamp)
Ring the Alarm – 700 Bliss (Halcyon Veil bandcamp)
Basic – 700 Bliss (Halcyon Veil bandcamp)
Tracks and Yards – Filter Dread (TV Showw bandcamp)
Czemuzes Mnie, Matulenko (Margaret Dygas – Impulse Remix) – Spotkanie (Karaoke Kalk)
Arrakis (Melange Dub) – Caissard DJ (Bahnsteig 23 bandcamp)
External Error – Heap (Berceuse Heroique)
Sister (Andrew Weatherall Dub) – Tracey Thorn ft Corinne Bailey Rae (Unmade Records)
Moca Cala Te (Mark Ernestus Groove 26 Remix) – The Mahugang "Back To The Roots" (Karaoke Kalk)
paradise leak – painspeople (painspeople bandcamp)
Cosi Cosi – Rouge Mecanique (Edit Service bandcamp)
Carried Away – E Ruscha V (Beats In Space bandcamp)
Der Mitte Der World – Wolf Müller & Niklas Wandt (Growing Bin Records)
Joneses – Jet Jaguar (Jet Jaguar bandcamp)
Pulse – Hysteric (Bhansteig bandcamp)
Yama Yama – Il Est Vilaine (Bhansteig bandcamp)
Yamasuki – Yamasuki (Finders Keepers)
Não Interessa Não – Camarão (Analog Africa bandcamp)
Reputation (Frank Booker & Julien Dyne Remix) – Ghost Wave (Ghost Wave bandcamp)
DYKWE (Thomass Jackson Remix) – MOTEL77 (La Dame Noir bandcamp)
Should Be Home Now – Jet Jaguar (Jet Jaguar bandcamp)
El Fotografo de Utopias (Tribilin Sound Remix) – Eduardo Zambrano (soundcloud)
Podcast tribulations almost over, for the moment, halleluJAH!. Playing Love Bucket Friday, nice & easy.