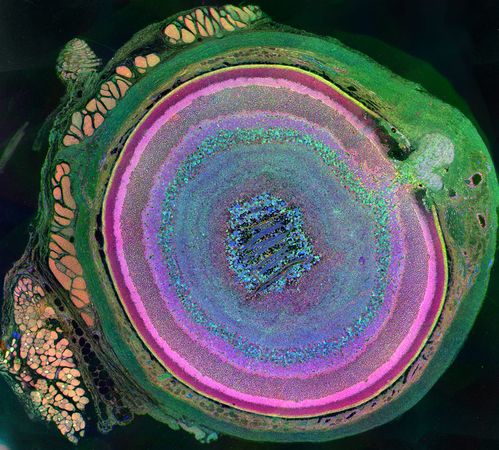 Straight Jacketed – Bullion – Lee 'Scratch' Perry (On-U Sound)
Ashtray Wasp – Burial (Hyperdub)
Tun Up – Cham ft O (First Name)
The Return – Capleton (Yellow Moon)
Wa Happen After – Wayne Marshall (Yellow Moon)
Badness Days Done – Busy Signal (Yellow Moon)
You Godda Love Me – Bling Dawg (Yellow Moon)
Cheat On Me – Versatile (Yellow Moon)
Saucey Head Riddim – DJ Sunshne/Teetimus (Yellow Moon)
Love Me Nights – New Age Steppers (On-U Sound)
Plague Of Locusts – Prince Fatty Meets Mutant HiFi (Mr Bongo)
AlCapone Riddim – Prince Fatty
Hot Sleng – JStar (soundcloud)
Cumbia Nena – Bondi Blaster ft Ephniko & Ness (see below for download)
Reggaetone Style – Self Evident(SubKlub)
Frantic Factory – Chong X (soundcloud)
Estiu – John Talabot (Permanent Vacation)
Infernal Devices – Moon Wiring Club (Gecophonic Audio Systems)
Proglodyte's Child – Bigga Productions (Lion Head)
Cosmic Trip – Air (Virgin)
Tibetan Serenity – Travis Biggs (Universal Sound)
Slanted – Scalper (Like Water)
Canned Goods – Homeboy Sandman (Stones Throw)
Autonomia – Mark Stewart vs Primal Scream (Future Noise Music)
Pill Party In India – The Time & Space Machine (Tirk)
Storm – Django Django (Because)
Say Arr Ee – Bullion (R&S)
Nikels And Dimes – Gonjasufi (Warp)
Moby Dick – Los Commandos (Odeon)
Walk To Dube – Sngamu Jazz Band (Honest Jons)
Kwela Kong – King Kong Kast (Gallotone)
Creebin' – Julien Dyne ft Parks (BBE)
Culture Tunnels – Aronas (Strange Records)
Soul Freedom – Ray & His Court (Jazzman)
Faithful Man – Lee Fields & The Expressions (Truth & Soul)
Moonlight Mile – Lee Fields & The Expressions (Truth & Soul)
Intermission – Lee Fields & The Expressions (Truth & Soul)
Once And For All (Andrew Weatherall Rmx) – Clock Opera (Mishi Moshi)
Ode To Sad Disco – Mark Lanegan Band (4AD)
First Wave – Ital (Planet Mu)
Latchmere Allotments (Nocturnal Sunshine Rmx) – The Orb (Malicious Damage)
Trade Wind – Eden Ahbez (Trunk)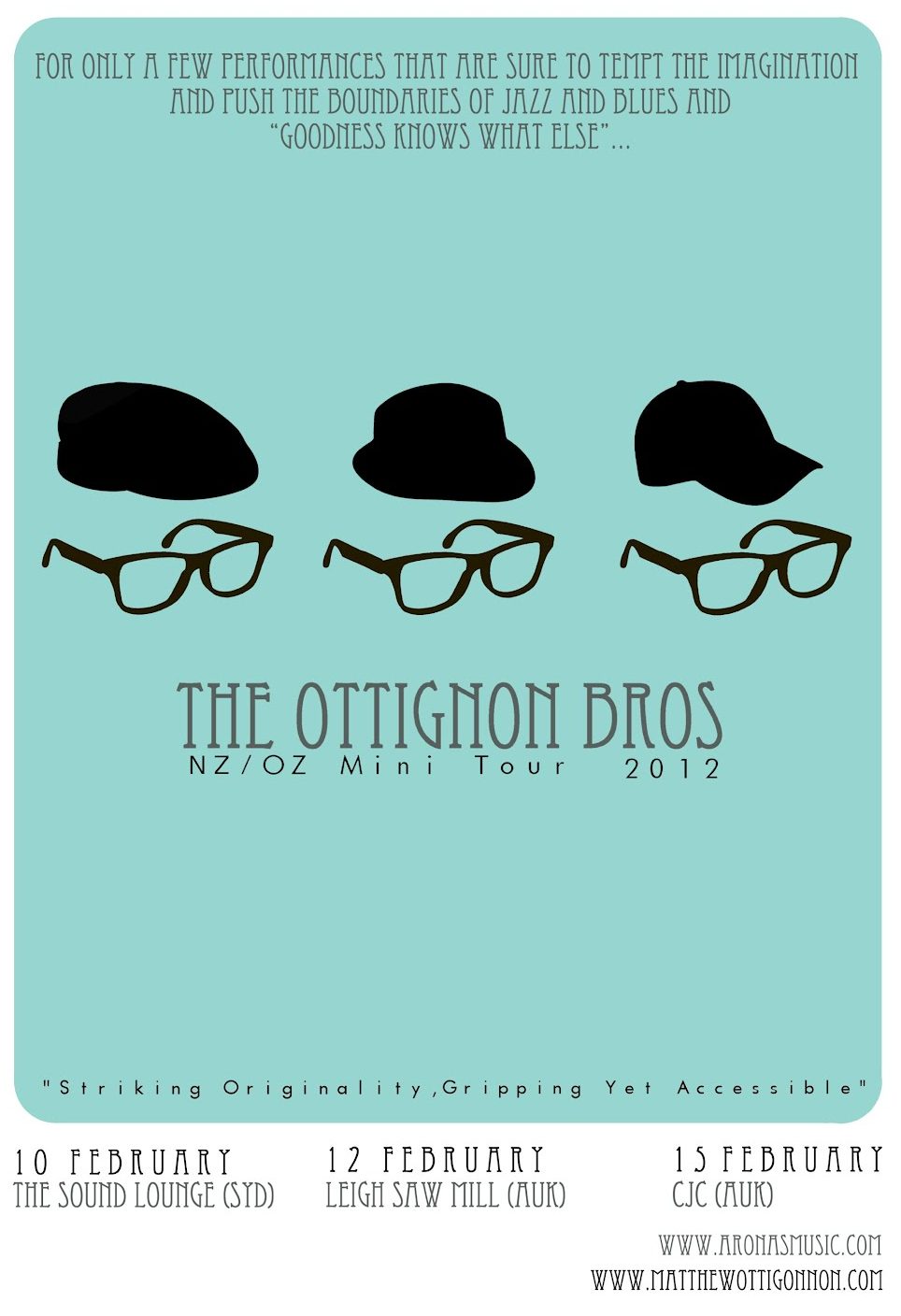 Loads on this week – I'll be running strictly quality tunes from 12 noon till 2 on the Main Stage at Splore on Saturday, and a, hoping to mend some hangovers and start the day off right. Geezer Guy, Cian and Scratch 22 are also all playing on Saturday too so it should be a goodun', let alone the internationals!
Tomorrow (Wednesday – maybe today for you now) night there is something special happening at 1885 down in the old babylonian Britomart. The Ottignon Brothers – featuring one of my two favourite pianists from this side of the globe (you can't knock Mike Nock…that would be ridiculous) Aron Ottignon alongside his two equally talented and dextrous brothers and Dan Kennedy on drums, will be cooking up a music storm that's worth mixing your metaphors for. Apparently it's been 8 years since these forces have combined and with the kind of schedules these highly talented geezers have it could be another 8 before the planets align again. In the strongest possible terms I bid thee – get down there!! It's an 8 pm kickoff, a tawdry tenner on the gate and you would be an egg to miss out (apologies for the miniscule poster, 'kin blogspot innit..useless, don't worry, we'll be moving from here soon)
..jolly good, please do read on.
Don't often publish press releases with free tracks that I get sent because most are poop, however this overly endowed in the bass dept Cumbmod gem is worth your while…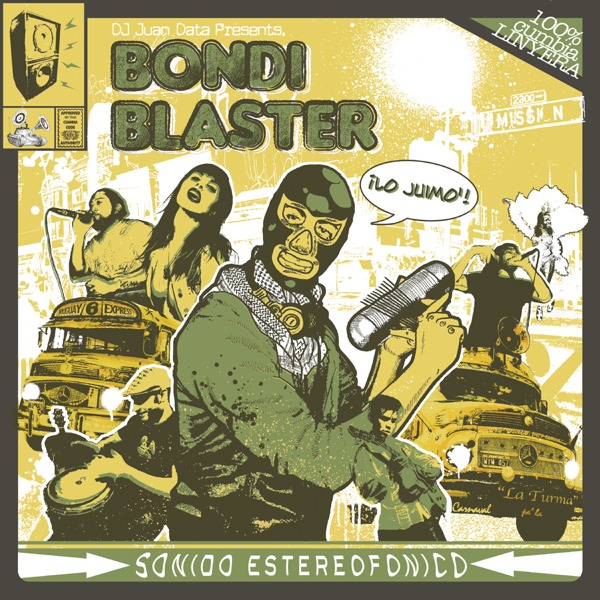 Cumbia Nena: Cumbia is originally from Colombia but it later found its main commercial markets in Mexico and Argentina. This song unites three MCs, one of each of those countries, representing their cumbia traditions over a party-igniting bass-heavy beat.
Bondi is Argentine slang for bus. And urban buses, with their loud radios, have been key players in the propagation of cumbia music and other kitsch expressions of low-brow pop culture throughout the continent.
This singular bondi is driven by Argentine-born and Bay Area resident DJ Juan Data who himself, paradoxically, can't really drive. At age 35 he's never been behind the wheel of a motorized vehicle (bicycle is his main means of transportation, occasionally he takes the local music-free buses too) but he has spent the last ten years on the 'wheels of steel' mixing all kinds of music appealing to the most diverse crowds.
Bondi Blaster is then the latest incarnation of DJ and renown music journalist Juan Data as a producer of sample-based music in a style that he calls 'cumbia linyera' (linyera is Argentine vernacular for garbage pickers). In this new outfit, conjured in association with Dub Snakkr and with the collaboration of a handful of friends, Juan Data mixes all his heterogeneous influences going from cumbia to rap, from electronica to Brazilian pop, from funk to Andean folk, all with an irreverent punk attitude and put together through the cut-and-paste traditions of hip-hop culture. Now get on the bus and start dancing!
LO' JUIMO!
¡Lo' Juimo! Is the title of Bondi Blaster's debut EP, consisting of five original songs and a handful of remixes, alternative versions and instrumentals. The title references the classic Colombian cumbia album by Corraleros del Majagual, ¡Nos Fuimos! (meaning let's go!)
DJ JUAN DATA PRESENTS:
BONDI BLASTER – LO' JUIMO! EP
OUT MARCH 6, 2012 (STRONGHOLD SOUND)
Bondi Blaster-Cumbia Nena (feat. Nes & Ephniko)
follow the above to check on soundcloud or simply download from here
Before you go all info overload please do check out The Vietnam War video below, it's fookin' wicked!