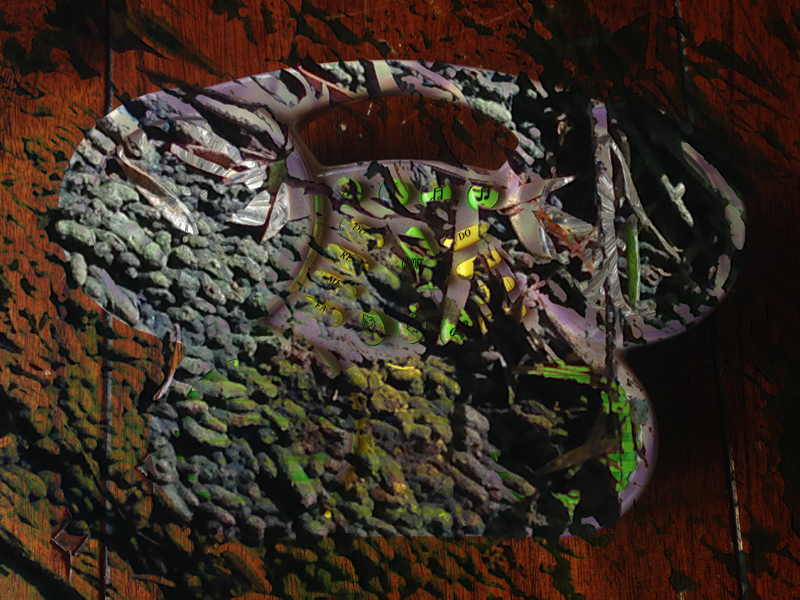 The Music Room – Belbury Poly & Moon Wiring Club (Ghost Box)
Blue Mountain Dub – AMJ Collective (bandcamp)
Ask My Granny – Queen Ifrica (VP)
Trueversation – Queen Ifrica ft. Damian Marley (VP)
Heartbeat Dub – AMJ Collective (bandcamp)
Fyah Fyah – Jesse Royal (Mighty Crown)
Kush No Bush – Mr Williamz (Mighty Crown)
Self Driven – Bugle (Mighty Crown)
Money Wine – Cham (Mad House)
Días De Carnaval – Plastic Toy Sounds (soundcloud)
Canta Cu Alma Magoada – Bana (bandcamp)
Nova Coladeira – Cabo Verde Show (bandcamp)
Beat Mix – SW. (SUED)
The Strollers' Memorial – Brokeback (bandcamp)
Brave New World – Sordid Sound System (bandcamp)
Swizzle – Ghostwriters (Dekmantel)
Gecenin Tam Üçünde (Meriç Rework) – Fikret Kizilok (soundcloud)
New Year's In Guang Zhang – Onra (All City)
Thank You Very Much – Onra (All City)
Like the Seasons – Onra (All City)
Keep Your Head Up – Onra (All City)
Esther – Tzusing (L.I.E.S.)
Unmanned Scanner – Damaged Bug (Castle Face)
Celeraf (Requiem Pour Un Con) – Erick Legrand (bandcamp)
El Si Sen or (Soundtrack Version) – Cosmo Vitelli (I'm A Cliche)
Tarantella – Tapan (Malka Tuti)
Find Love (Andrew Weatherall Remix) – Phil Kieran (Hot Creations)
Choose Your Color Gipsy Dark (Khidja Remix) – Karpov Not Kasparov (Fleeting Wax)
Train Ride To The Middle East – SHMLSS (Eskimo Recordings)
Loop – Erick Legrand (bandcamp)
Hætrin – Khidja (Hivern Discs)
The Highest Flood – Forest Swords (Ninja Tune)
Notion 2 Notion – Raime (Blackest Ever Black)
The Barber (Don't DJ Remix) – Mop Mop feat. Anthony Joseph (Agogo Records)
Blues Pour Vivienne – Sordid Sound System (bandcamp)
King In My Empire (Neon Tundra Remix) – Jin Yerei (bandcamp)
You can find me at Love Bucket on Friday betwixt 7 and 11, MC/Murray Cammick will be bringing his gregarious groove on Thursday, the Rt. Ponderable Snr Dubhead on Saturday…good times. Not chatty tonight.