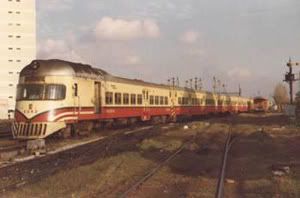 Helix Dub – Tapes (Jahtari netlabel)
Skankless Tascam – Tapes (Jahtari netlabel)
Two – Aardvark (Kindred Spirits)
Trample – RSD (Love Is The Key)
Dia Libre (Chancha Via Circuito) – Aldo Benitez (ZZK)
Aqui Pincesa (Marcelo Fabian Rmx) – Princesa (Soot)
Cola Lex (Dub Version) – El Remolon (ZZK)
Cumbia Regional – El Hijo De La Cumbia (Soot)
Heurfanito – Los Ovnis
La Cumbia Del Zapatero – Chicha Libre (Barbes)
Our Rights – The Defenders (Red Lion)
Drifter (2006 Dub Mix) – Mudies All Stars (Moods)
You're Not The Same – Ken Boothe (Guidance)
Lucky Man – Courtney John (FiWi)
Vampire – Chezidek (Massive B)
What U Fighting For – Burro Banton (Massive B)
Murderation – RSD, Barrington & Beenie (Love Is The Key)
Jah Rain (RSD Rmx) – Landlord & Evergreen (Ranking)
One – Aardvark (Kindred Spirits)
Strange Glow – Ital Tek (Planet Mu)
Teleportation – Pinch (Planet Mu)
Sweat – Untold (Hot Flush)
Attack Of The Killer Robot Spiders – Pinch (Planet Mu)
Verdad (Ghislain Poirier Rmx) – Verdaden (Narcopajaz)
Sour 24 Hour – Richard Sen & Cazbee (Mixed Blood Cuts)
Sea Within A Sea – The Horrors (XL)
Seven Thousand Pound Bee – Cherrystones (Lo)
Psychedelic Circus – The Time & Space Machine (5D)
For So Long – Wooden Shjips (Holy Mountain)
Loose Lips – Wooden Shjips (Sub Pop)
Rett Pa – Lindstrom & Prins Thomas (Eskimo)
Night's – El Hijo De La Cumbia (Soot)
Zorzal – Chancha Via Circuito (ZZK)
Para Baillar Cumbia (El Hijo de La Cumbia Rmx) – Alika (Soot)
Villa Diamante – Lil Mama vs Chancha Via Circuito (ZZK)
Elsa (Sonido Martines Rmx ft Fefe) – Los Destellos (Soot)
Elsa – Los Destellos (Barbes)
Popcorn – Chicha Libre (Barbes)
Dancehall – Chancha Via Circuito (ZZK)
After a show full of Argie-bargie nueva cumbia biz I guess it would be beyond churlish not to furnish this post with a track from the album that has been on repeat play at El Grande Casa Del Stencho over the last week or so. Chancha Via Circuito  is Pedro Canale, a feller with a bit of a serious thing for trains, and a truly unique minimal style that is 100% identifiably his own. 
I've played a lot of his tracks from 12″s and comps on ZZK and Bersa Discos (and t'internets & whatnot), but getting both the genius 'Rodante' album and its scorchio 12″ side-dish, in separate orders in the space of a couple of weeks,  has sent me on CVC overload. With the El Remolon six-tracker on wax and Soot's excellent Sonido Martines curated 12″ it's been like downtown Buenos Airies round these parts, and there can be no complaint about that! 
Also definitely worth checking out is the 'Freestyle De Ritmos' album from El Hijo De Cumbia which is an accordion laced, cumbionic cruciality that doesn't let up through a dozen, deep and deadly, diverse cuts. It deserves a bit more of a blah than I can give it at this late hour, but the CD is out and it's available digitally all over, including iTunes (in NZ too, as is the Chancha Via Circuito album, muy bien!) and the spot I picked it up from, good old eMusic.
DANCEHALL – CHANCHA VIA CIRCUITO
 Hasta lluego