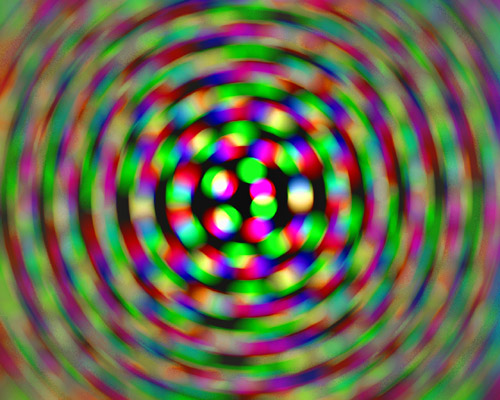 Bye Bye – Busy Signal
Bye Bye (Sabbo Rmx) – Busy Signal (soundcloud)
Jah Army (Ft Damian Marley & Biggie) – Stephen Marley (Ghetto Youths International)
Knocking On My Door – Chris Ellis & Gappy Ranks (Ghetto Youths International)
It Haffi Go Suh – Pressure (Ghetto Youths International)
Dead Mans Shoes – Dead Prez (Ghetto Youths International)
Look Both Ways – Jah Cure (Ghetto Youths International)
Take A Wif – Ward 21(Ghetto Youths International)
Ghetto State Of Mind – Assassin, Bounty Killer & Half Pint (Maximum Sound)
Life – Busy Signal
Stick To The Girls (Remix) – Busy Signal ft D Major (Aston Martin Music)
Welcome The Outlaw – Vybz Kartel
One Life Dub – J*Star (soundcloud)
Swagg Tun Up (Edit) – Busy Signal (Birchill)
Dismiss (Hey Boy) – Tifa (Birchill)
Ready When Yuh Ready – Jordanne Prentice (Birchill)
Shout It Out Loud – Vybz Kartel (Cashflow)
White Liver Instrumental – Cashflow Crew (Cashflow)
Coach Riddim Instrumental – Free Willy Crew (Free Willy)
Nuh Program – New Kidz (Free Willy)
Money Women Want – Shabba Ranks (Free Willy)
La Vietnamita Rfx – TJF Sound – Mykol Orthodox (soundcloud)
Cumbia De La Cantina (Andres Digital Cumbia Mash) – Cocoa Tea, Shaggy, Joey Ramone etc (soundcloud)
Kes Ei Tantsi On Politsei (Los Reyes De La Milanga Rmx) – El Mayonessa (soundcloud)
Caliente – Sonidos Profundos de la Cumbia (soundcloud)
La 3ra del Borracho – Damas Gratis
El Baile Official Karamelo Santo (DJ Karim & El Hijo De La Cumbia Rmx) – Damas Gratis (soundcloud)
Que Bonito Amor – Doctor Stereo (Names You Can Trust)
Hava Nagila – Solomon Schwartz et son Orchestra (Essay)
Black But Sweet – Wilmoth Houdini (Essay)
Jewish Times – Kid Zorro (LTJ)
eZoo Kwela – Abia Themba & His Rhythm (LTJ)
Starfighter – Hypnotic Brass Ensemble (Choice Cuts)
Champion – Hypnotic Brass Ensemble (Choice Cuts)
Lamento – John Talabot (Young Turks)
Trille Tot Je Doodvall!! – Anti-G (Planet Mu)
Far Nearer – Jamie xx (Numbers)
Streetlight – John Maus (Ribbon)
Cop Killer – John Maus (Ribbon)
Red Rocks Fogg – Forest Swords (No Pain In Pop)
Trust Your Blood – Forest Swords (No Pain In Pop)
Four Trax – She's So Rad (Round Trip Mars)
Restless- She's So Rad (Round Trip Mars)
Format – She's So Rad (Round Trip Mars)
False Fortress (E*Rock Rmx) – Moon Duo (Sacred Bones)
Making Out – Psychedelic Horseshit (Fat Cat)
Sometimes – Samiyam (Brainfeeder)
Bricks – Samiyam (Brainfeeder)
Monster Song – The Vietnam War (Round Trip Mars)
High Window – The Vietnam War (Round Trip Mars)
So Long – The Vietnam War (Round Trip Mars)
How Lucky You Are – Delaney Davidson (Awesome Feeling 5)
Dirt – WU LYF (L Y F)
Amsterdam Remnant 2 – Deepchord (Soma)
Farthing Wood Dub – Hype Williams (Hyperdub)
Rise Up – Hype Williams (Hyperdub)
Thru The Tulips – J Rocc (Stones Throw)
Malcolm Was Here (Pts 1 & 2) – J Rocc (Stones Throw)
Before anything else the largest props and thanks have to go out to Gin and Pat for holding it down while I was gallivanting off on the familial tip, I don't have to know what they played to know that you were in safe hands and well looked after.
Was a time when I'd come back from one of them UK trips blessed with the armoury of a small record store, in fact there were a few times where large boxes had to be sent back beforehand as there was no way the airlines were going to put up with that excessive weightage. Now all that has changed. Thankfully there was at least a rather scrumptious Jamie xx and GSH (RIP) box set this time but in the age of files…my hard drive weighs a ton!
Even if the time has been freed up from skulking around record stores and coming out just the right shade of pastie, there has still been a delightful logjam of tunes, and tonight didn't begin to do justice to a whole load of gear that has barely got past the initial listening stages thus far. However good all that is.. and it is.. it simply cannot compare to the Round Trip Mars goodness that is imminent and brewing like crazy. Next out of the barrel is The Vietnam War album which will be dropping on July 4th and it was hard to just restrict myself to 3 tracks this evening, it's frighteningly good. Snapping at its' heels is She's So Rad who are In Circles and awaiting landing permission on August 1st – be prepared to get your shoeglaze on… but wait there's more.. well there is but you will have to wait on news of that, after all I wouldn't want to be responsible for frying your circuits!
Below is a little gem-lette from Mr JStar, there's a version with Roots Manuva atop it also to be found on his soundcloud but as usual .. the version wins the day for me. The album pictured below of NZ suundz was compiled by JStar and his mucker and amongst other things it's the only CD locale for our Unitone HiFi cut 'Up To Eleven'.. so check it.
Back on the virtual decks at the Ginger Minx this week, Aromatherpising from 8.30-11.30, would be lovely to see the Aucklandites amongst you….